Here's how to travel to Antarctica. Of all our posts in our south polar series, this is the one you MUST read before booking a trip to the white continent.
When we decided to go on a trip to Antarctica we naively thought it'd be straight forward. We'd choose an expedition, pay for it (ouch) and get to Ushuaia in time to embark on the most exciting trip of our lives.
We didn't figure on how difficult it was to choose the expedition we wanted. We didn't even know half the criteria to consider.
The more research we did, the more questions we had.
What time of year should we go?
Aren't all expedition companies the same?
Does the size of the cruise ship really matter?
Which itinerary do we want?
And how much is this little trip going to cost?!
If you're starting out on doing your homework to find the best Antarctica cruise for you, you're in the right place.
In this post we'll share some valuable lessons, practical tips and essential things to know in advance so you can book your trip to Antarctica with confidence.
We've structured this post around 5 key criteria you need to consider when booking a trip to Antarctica:
time of year
itinerary
expedition company
size of ship
and cost.
When you click on links to various merchants on this site and make a purchase, this can result in this site earning a commission. As Amazon Associates, we earn from qualifying purchases. For more info, please check our disclosure page.
What's the best time of year to visit Antarctica?
The Antarctica expedition season runs from November to March. While short, this is the best and only time to travel to the 7th continent.
After March, the sea ice begins to pack in and ships can't pass. Temperatures plummet and daylight hours reduce. By November, the sea ice begins to thaw allowing expeditions to resume.
But even within this short 5 month window, there are 3 'seasons' to consider when booking your cruise.
Early season – late November to early December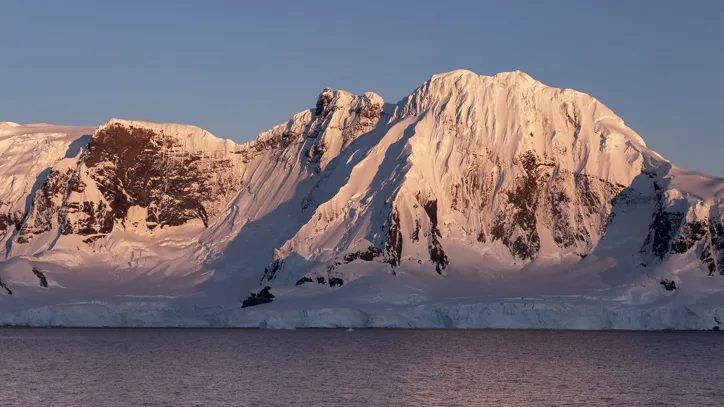 Antarctica's ice and snow is pristine because tourists haven't stepped foot on the white continent in almost 7 months.
It's the coldest time of the tourist season but the low temperatures bring the best light for photography. Expect a bone-chilling -5°c to 0°c.
The early season is a good time for seeing mating elephant seals and penguins too. If you hope to see whales though, this isn't the best time to visit.
Mid season – mid December to early February
Antarctic temperatures begin to rise, daylight hours extend and penguins chicks begin to hatch! Hoorah!
This is peak season in Antarctic when most tourists want to visit.
Of course the downside is prices tend to be at their height and you'll need to book well in advance to be sure of grabbing a cabin.
Late season – mid February to March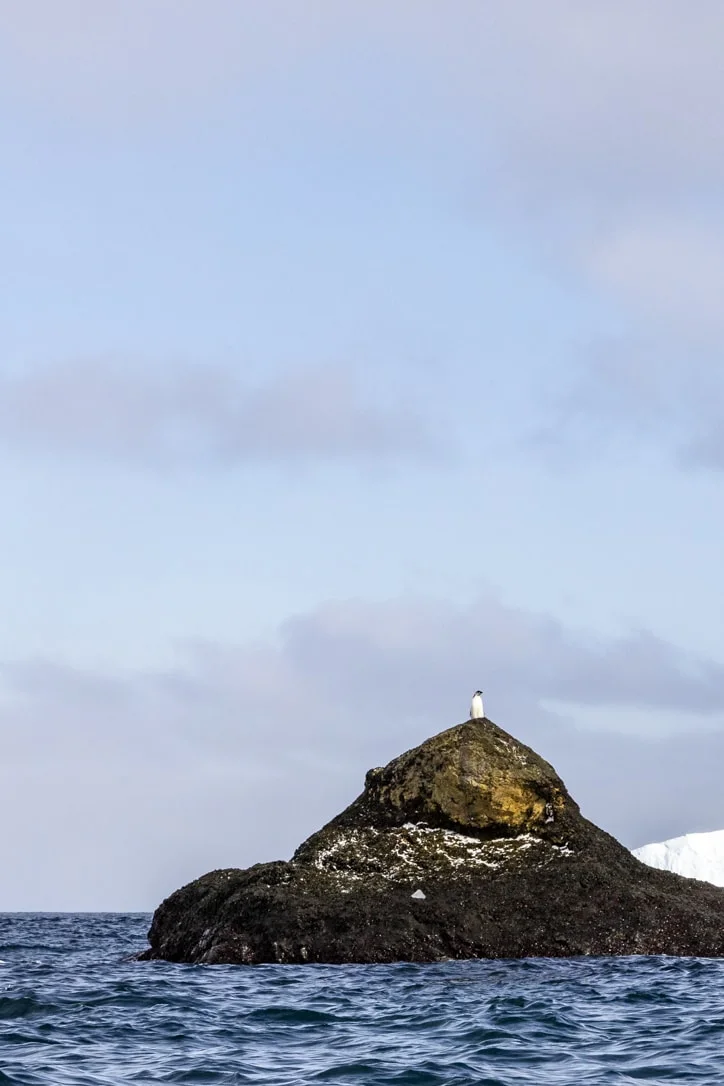 Late summer in Antarctica offers the best opportunities for whale watching. Penguin chicks will be all but grown, although you may still see a few (doomed) late hatchers.
Other wildlife, like Elephant Seals and Adelie Penguins, may have already left the continent to head out to sea.
Temperatures begin to fall again closer to freezing. But you may find ticket prices a little lower too.
Get Inspired: 31 Beautiful Pictures of Antarctica
When did we visit Antarctica?
We visited Antarctica in late February, early March. We saw Southern Right Whales, Humback and Fin Whales in big numbers. We had one sighting of Orca and Hourglass and Commerson Dolphins often accompanied the ship.
We spotted Gentoo, Chinstrap, Macaroni and King penguins. Their chicks we either grown or in the case of the kings, huge balls of brown fluffiness.
We did spot a few Gentoo chicks that had hatched very late into the season. As cute as they were, they were doomed to die without the safety of a huge nursery.
While we saw a few Elephant Seals in South Georgia, we saw none in Antarctica. We did see lots of Leopard Seals, Antarctic Fur Seals, Crabeaters and Weddell seals though!
Temperatures hovered a little over 0°c but dressed for the conditions, we never felt cold. Except maybe once, when we did a polar plunge!
Read more: close encounters with wildlife of Antarctica and South Georgia
What time of year is best for you?
If you're travelling to Antarctica on a budget, expedition companies and agents offer the lowest prices for early or late season. You could try to bag a last minute deal at anytime of the season though.
For pristine landscapes, early season is best.
If you can't resist the cute penguins chicks (think Happy Feet in real life), the peak season is best for you.
And if whale watching is a must, your should book your trip to the Antarctica for late season.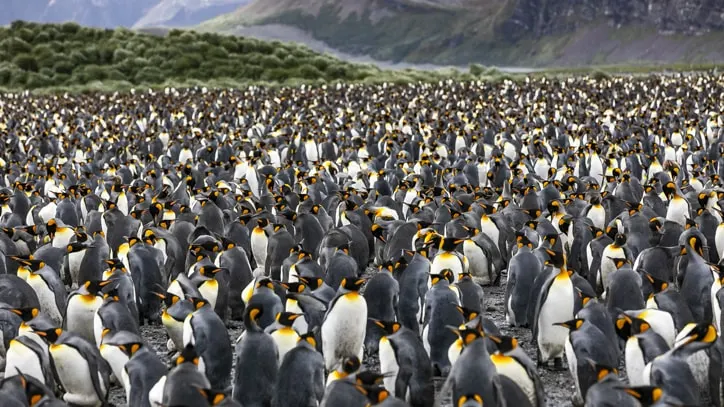 Which Antarctica cruise itinerary is right for you?
Yep – there's more than one itinerary on offer! Crazy, right? In our ignorance we thought an Antarctic cruise was the itinerary. But oh no! There's so much to choose from.
Every website we looked at offered loads of different trips, all with different names, durations and who knows what else.
How would we know if we wanted to include the Ross Sea, King George Island or even the Weddell Sea? We'd never even heard of some of these places.
We spent hours pouring over the detail of each of them. Then we'd read one we hadn't seen before and it'd be like déjà vu.
It was like a minefield of information and we went round and round in circles trying to figure out which one we wanted to book.
To pass on what we learnt from our months (yes it took us that long) of research, this is a general overview of all the Antarctica itineraries available.
Regardless of what names the brochures label them, they all fall broadly into one of these categories.
Antarctic Peninsula itinerary
Usually a 10 day expedition, these itineraries sail across the drake passage, spend a few days in and around the Antarctic Peninsula before returning to (usually) Ushuaia.
The Falkland Islands, South Georgia and the Antarctic Peninsula
This is an epic Antarctica trip and lasts around 22 days. The itinerary includes a few sea days as you sail to the Falklands (2 days), South Georgia (2 days)and then onto the Antarctica Peninsula (another 2 days) before sailing across the Drake Passage for the final 2 days.
This is a lot of sea days so it's important to choose the expedition company well.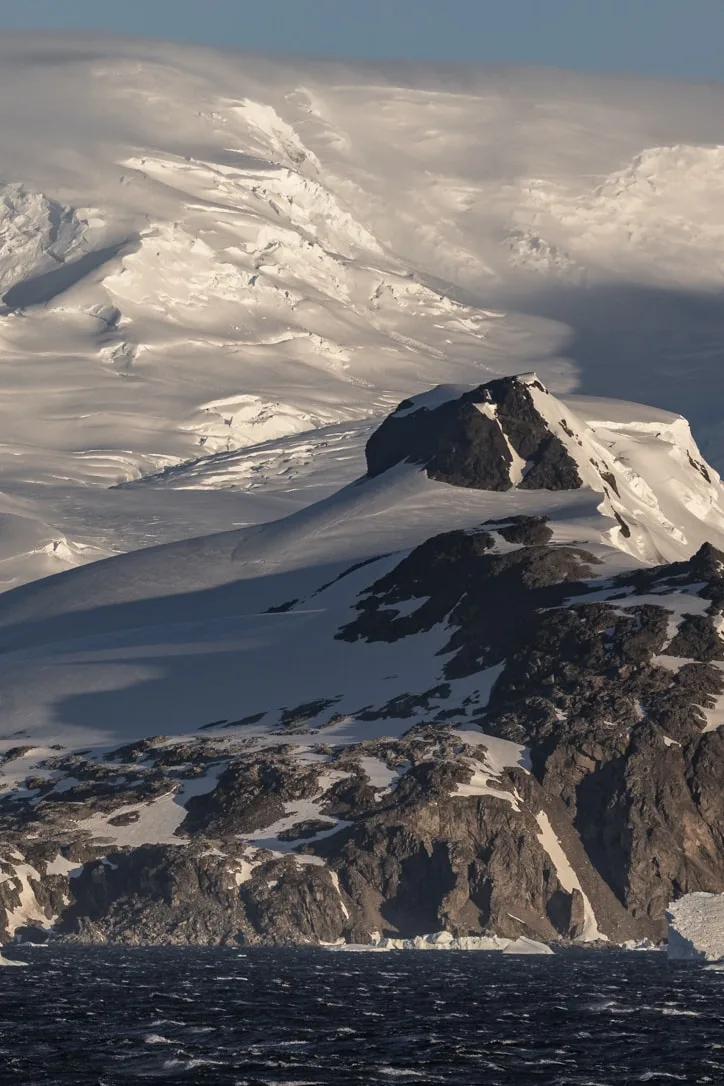 Crossing the Antarctic Circle
Pretty much the same as the Antarctica Peninsula itinerary with a 2 or 3 more days added on to sail a little further south and cross the arbitrary line.
All the advertised packages from South America are a variation on these. Some include flights to reduce some of the sea days. Other have a focus on whale watching, activities, the Ernest Shackleton route or some other marketing slant. The rough itineraries remain pretty much the same though.
Which Antarctica trip itinerary did we do?
We took a 22 day trip that included the Falkland Islands, South Georgia and the Antarctic Peninsula. Seeing South Georgia was an important part of our decision making process and it was an absolute highlight – amongst many, many others.
Which itinerary is best for you?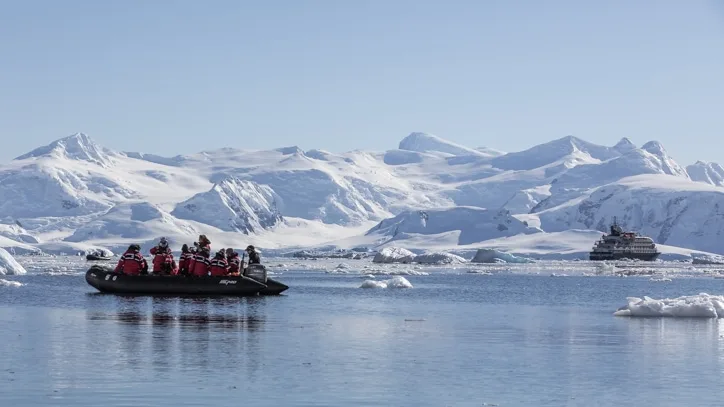 If you have budget and time constraints, the Antarctic Peninsula trip offers the lowest costs and shortest durations.
If crossing the Antarctic Circle is a bucket list item for you, you know which to choose. But consider travelling later in the season when the sea ice doesn't prevent your ship getting through.
For an expedition diverse in landscapes and wildlife that really covers everything there is to see on an Antarctic cruise, the Falkland Islands, South Georgia and the Antarctic Peninsula could be for you.
But read on before you decide. The choice of expedition company and ship adds a whole other aspect to this decision making process. And perhaps the part that makes choosing so difficult.
Choosing the best expedition company for you
Before we travelled to the Antarctica we really had no idea about how to compare and choose an expedition company.
Our experience to date (yes – we'd LOVE to go back), has been with only one company and we got incredibly lucky with them.
Our expedition team was completely fabulous in every way. We wouldn't have changed a thing. But we do know not all experiences are the same.
We hate the fact our good fortune was down to luck so here's a few things you should find out about your chosen expedition company before you book.
Are they members of IAATO?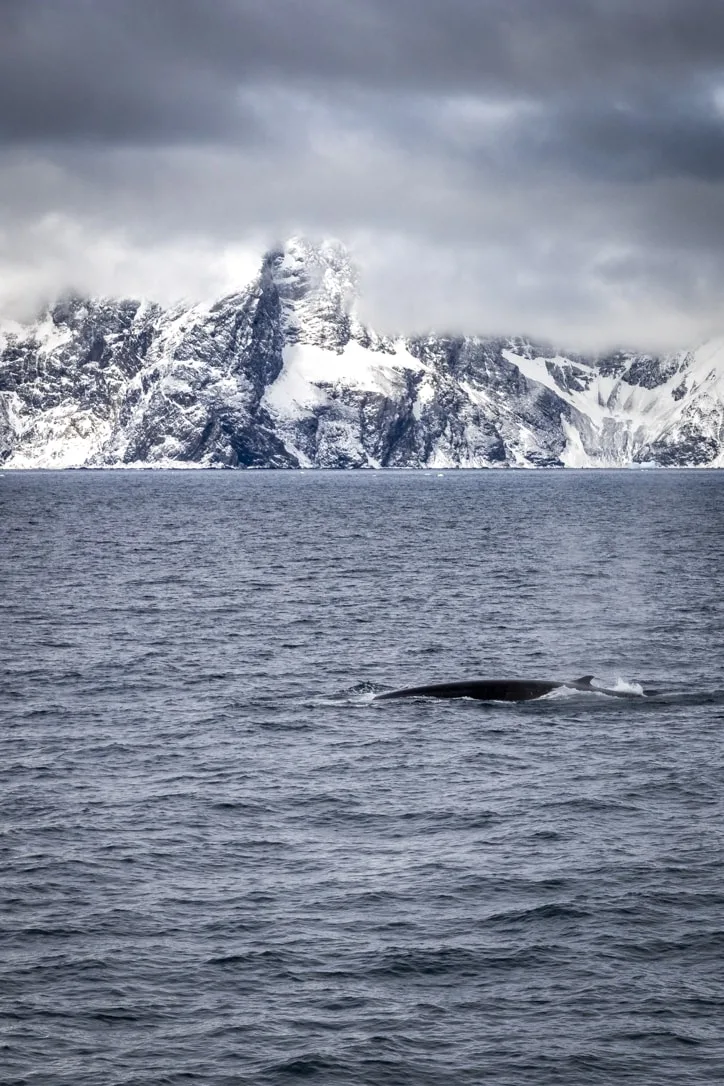 All travel to Antarctica is closely regulated by IAATO, the International Association of Antarctica Tour Operators.
This organisation promotes the practice of safe and environmentally responsible private-sector travel to the Antarctic to maintain the Continent's pristine nature.
Membership of IAATO indicates a commitment to take all the necessary precautions to minimise the impact on the environment and wildlife. As a result, there has been virtually no discernible impact on the environment in the 40+ years that tourism has been taking place in Antarctica.
Let's help keep it that way by travelling with IAATO member. You can check the membership directory here.
Does the expedition company have a Citizen Science programme?
Some expedition companies have begun to get involved in Citizen Science. We travelled with Polar Latitudes, who pioneered the idea of merging science and tourism to protect the Antarctic.
One of the things we found so wonderful about this company was that even if passengers didn't want to get involved in any of the onboard Citizen Science programmes (which didn't happen), the expedition crew would do them anyway.
If you don't know about how you can help make a difference while you're travelling in the Antarctica, take a look at the Citizen Science projects we got involved with here.
What about the expedition team?
From the moment you join the ship to the moment you sadly leave, the expedition team will take care of you.
This is the team of people who are fundamental in elevating this incredible adventure to something you'll remember for the rest of your life.
So you want to know who these people are right? Do they have what it takes to lead your once in a life time trip to the 7th continent?
This is easily answered. Ask for the biographies of you expedition crew before you book.
If you book many months or even years in advance, there's no guarantee you'll get exactly the same team but the calibre of the existing teams is a fair indication of what you might expect.
Once you have their names, stalk them. Ok not quite stalk – that's illegal. But get onto Facebook and Instagram and make sure they're worth their salt.
So you know, we had a fabulous expedition team onboard our trip to the Antarctica made up of:
An expedition team leader
A kayak guide
An ornithologist
A historian (none other than Falcon Scott – grandson of Scott of the Antarctica!)
A marine biologist
A geologist
2 passenger service managers
A photographer
A doctor (Mr busy during the Drake's Passage crossing!)
This team made our trip, enriching our journey with a fun-packed programme of history lessons, photography tutorials, information, Citizen Science projects, spotting wildlife and guidance on all things Antarctica.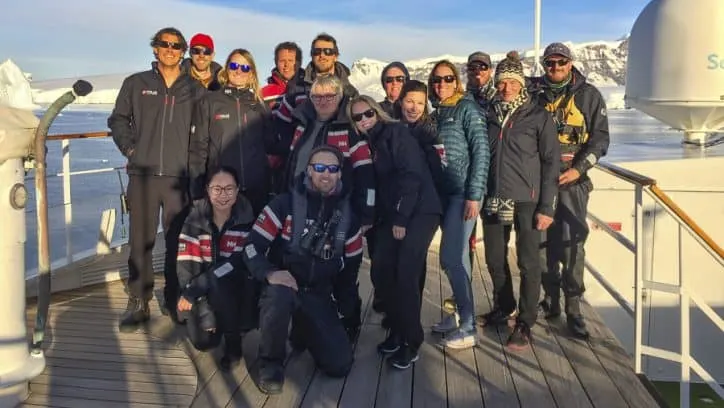 Does the expedition company provide any protective clothing?
Most expedition companies provide a waterproof parka (sometimes to keep) and boots. Some also provide a rental service for waterproof trousers and gloves and such like.
This can save you a pretty packet, so just check before you book. Maybe use it as a negotiating point to bring the cost down as you haggle.
We were given good quality waterproof parkas to keep. The expedition team provided everyone with waterproof boots. And we borrowed waterproof trousers and gloves from our agent in Ushuaia.
Read more: what to pack for a trip to the Antarctica
Does size of cruise ship really matter?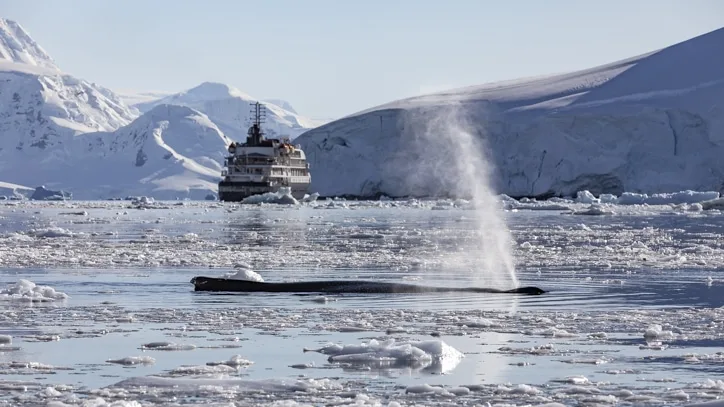 This is a significant aspect of booking your trip to the Antarctica.
On a practical level, the Antarctic Treaty stipulates no more than 100 people are allowed to step on the continent at the same time.
So if your ship carries 100 passengers or less, you can all go on zodiac cruises and shore landings at the same time.
Most expedition ships travelling to the Antarctica carry around 200 passengers. The expedition teams handle this by separating the passengers into 2 groups rotating them so they take it in turns, avoiding any onshore landing in excess of 100 passengers.
If a ship is carrying more than 500 passengers, it can cruise only – that means no landings on the continent itself. You can only watch the scenery and wildlife from the deck of the ship.
We sailed on the Island Sky with 99 passengers onboard and avoided any of this faffing about.
The additional benefit of a small ship is the quality of attention from the expedition team. We were on first name terms with our team, they joined us for meals, hung out on the deck with us and occasionally joined us for an after dinner beverage or 2.
On a bigger ship, it's more difficult for this family feel to come naturally.
So how much does a trip to Antarctica cost?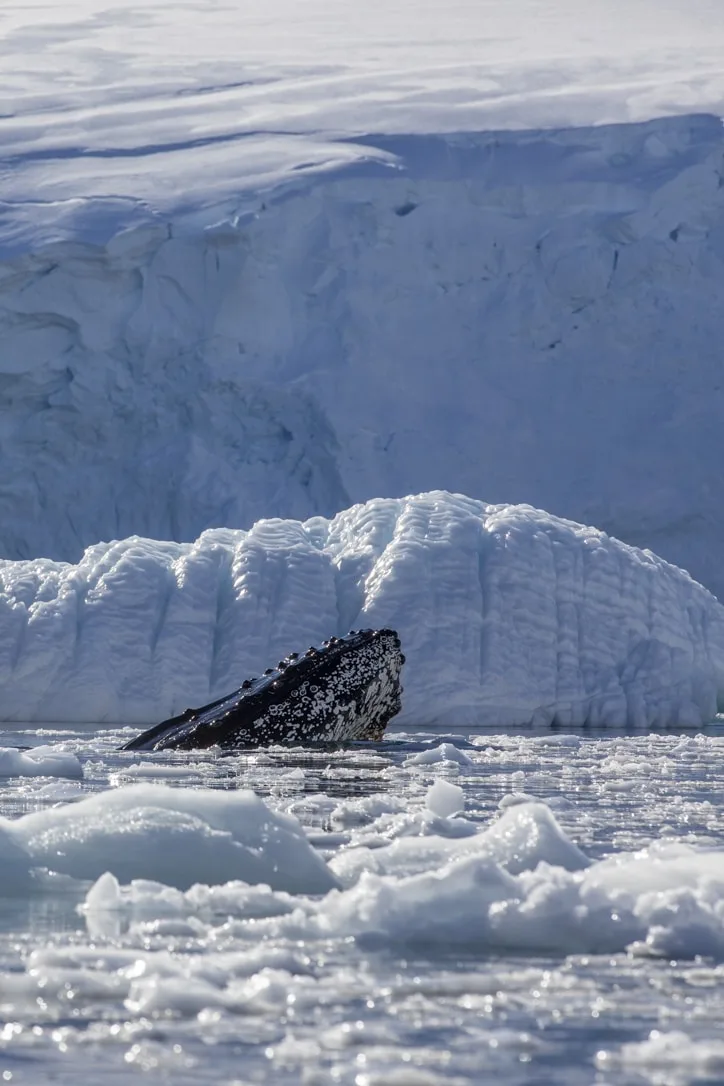 There's no easy way around this – it costs a lot to travel to the 7th continent.
Prices of course vary between times of the season and itinerary and what activities may or may not be included.
Prices start for the most basic cabins, often shared with 2 or 3 others. These tend to be the cheapest cabins. Solo travellers can share with others, so avoiding the massive single supplement.
They're also great for small families to share too.
On the Island Sky, all cabins had an ensuite bathroom but on some of the other expedition ships, the cheapest cabins had to share facilities.
To give you a general idea, here's the average cost of each of the itineraries we detailed above, based on the cheapest cabins. Prices are per person and for the coming season (2019/2020).
Antarctic Peninsula: US $5,000
Falkland Islands, South Georgia and the Antarctic Peninsula: US $13,000
Crossing the Antarctic Circle : US $9,000
Prices go up from the cheapest cabins quite a lot. Suites and even the owners suite are available for those with particularly deep pockets.
Then there's the adventure options to consider.
Optional kayaking, camping, mountaineering and cross country skiing are often available on trips to the Antarctica. These will also knock a big hole in your pocket at anything from US $300 to US $1000 per person.
Some expeditions offer all or some of these activities included in the price. We'd have loved to have done one of these but they were sold out sadly.
Don't forget, if you're ultra flexible or just want to chance your arm, you can always try to get a last minute deal as we did!
Our Exclusive Coupon Code
If you book your Antarctica cruise directly with Polar Latitudes, use our exclusive coupon code for 5% off.

That could save you as much as $2000 per person!

Plus, you can use it on already discounted prices.

Just quote "Mowgli" when booking.
Antarctica trip booking hints and tips
Check how much time you'll spend in the Antarctica
You may see both a 10 day and a 12 day Antarctica Peninsula itinerary advertised. When you look at the detail though, the 12 day trip counts days for arriving in the departure town as 1 and disembarking another.
The upshot is both these trips offer the same amount of time in Antarctica itself. So if there's any price difference, check what you're paying the premium for.
The itinerary isn't guaranteed
The route and shore landings will be determined by the captain and expedition leader as the expedition progresses. Weather conditions can severely hamper some, making them downright dangerous. This applies to EVERY Antarctica expedition.
A good captain and expedition leader will work together to monitor the forecasts and adapt the itinerary for the best possible customer experience.
Looking for onward travel? What about travelling through Patagonia?
The Drake Passage
It takes 2 days to cross the Drake Passage. If your itinerary is sailing across this stretch of water twice, that's 4 days at sea.
Bear this in mind, especially for the shorter itineraries. A 10 day trip to Antarctica could amount to just 4 days on the Peninsula: 1 day arriving in Ushuaia, 4 days on the Drake Passage and another disembarking.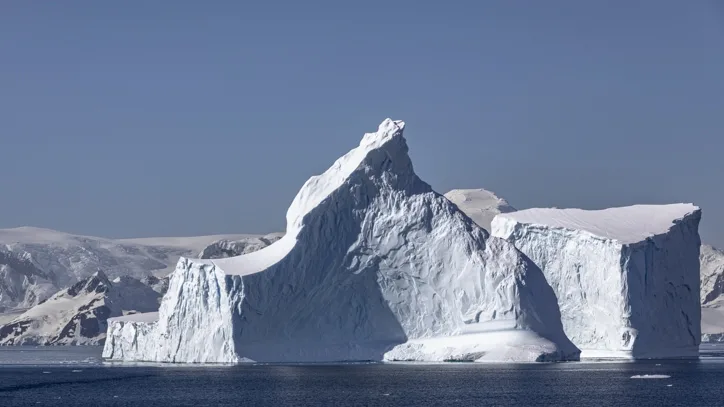 Check the written detail. In detail!
Make sure you're clear about what you're getting for your money. And make sure it's in writing.
We had one agent explain an itinerary to us that sounded perfect but when we checked the detail, the number of days in South Georgia was half what they'd explained to us. Not cool.
Compare the ship's facilities
We travelled on the Island Sky in what we can only describe as complete luxury. It was more like a massive private yacht than an Antarctic expedition ship.
Some of the ships we've seen are basic. Repurposed from scientific research vessels to passenger carrying expedition ships, they lack some of the more luxurious touches – like soft furnishings, free mini-bars and shiny brass grab rails.
While luxury may not be high on your must have list, do compare prices before you right off the luxury cruises. Our cruise wasn't anymore expensive than some others but with far more luxury.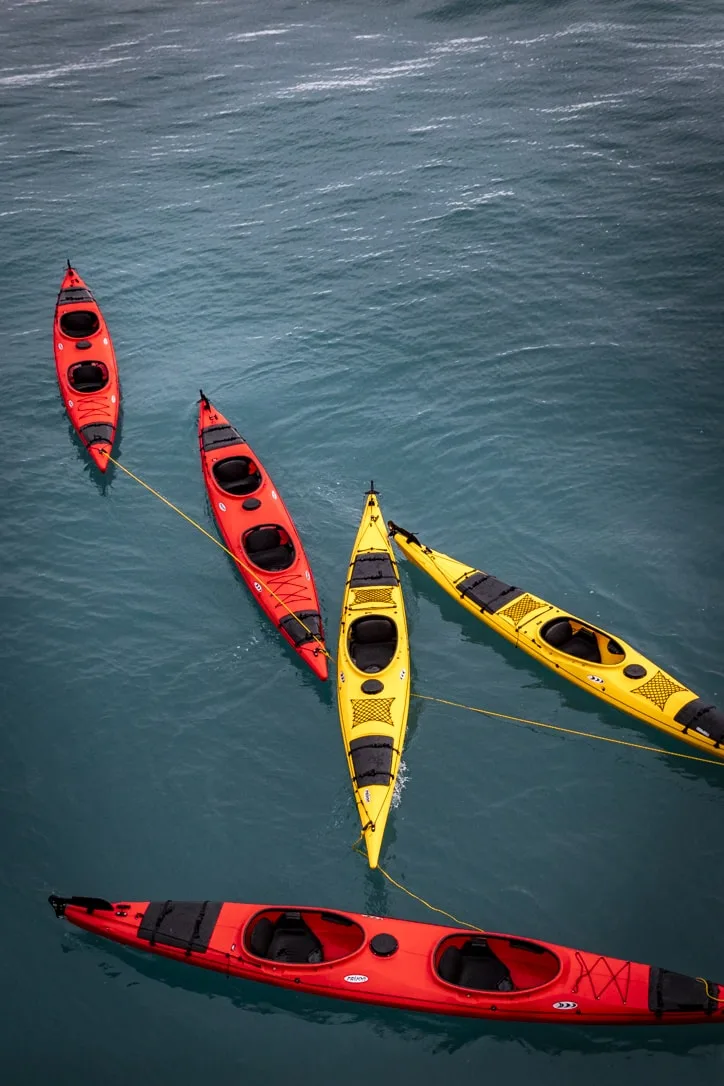 Make sure you factor in enough time
Getting to Ushuaia or Punta Arenas for the start of your expedition is an adventure in itself, depending on where you're travelling from.
Make sure you factor in plenty of time so you have some wriggle room if your flights are delayed and you can recover from the long flight too. You don't want to miss this ship's sailing!
Look for the cheapest flights on Skyscanner here.
Check what language most of the passengers onboard speak
Most ship's are English speaking ships but at certain times of the year, large groups of none English speaking passengers travel together.
For example, around Chinese New Year some expedition ships are almost fully booked by Chinese tour groups and their guides.
Just check at the time of booking if most passengers speak your mother tongue to help with the social aspects of your trip.
Read more about our time in the South Shetland Islands
Like it? Pin it!