South America's 2nd smallest country, Uruguay is dwarfed by its massive neighbours, Argentina and Brazil. Yet this proud nation is calm, and quietly self assured.
Uruguay is perhaps the most progressive, economically stable and social orientated of all South American nations.
Travelling in Uruguay is nothing but a joy. Excellent accommodation options, great restaurants, a terrific road network and magnificent beaches ensures Uruguay is perfect for overlanders, backpackers and luxury travellers alike.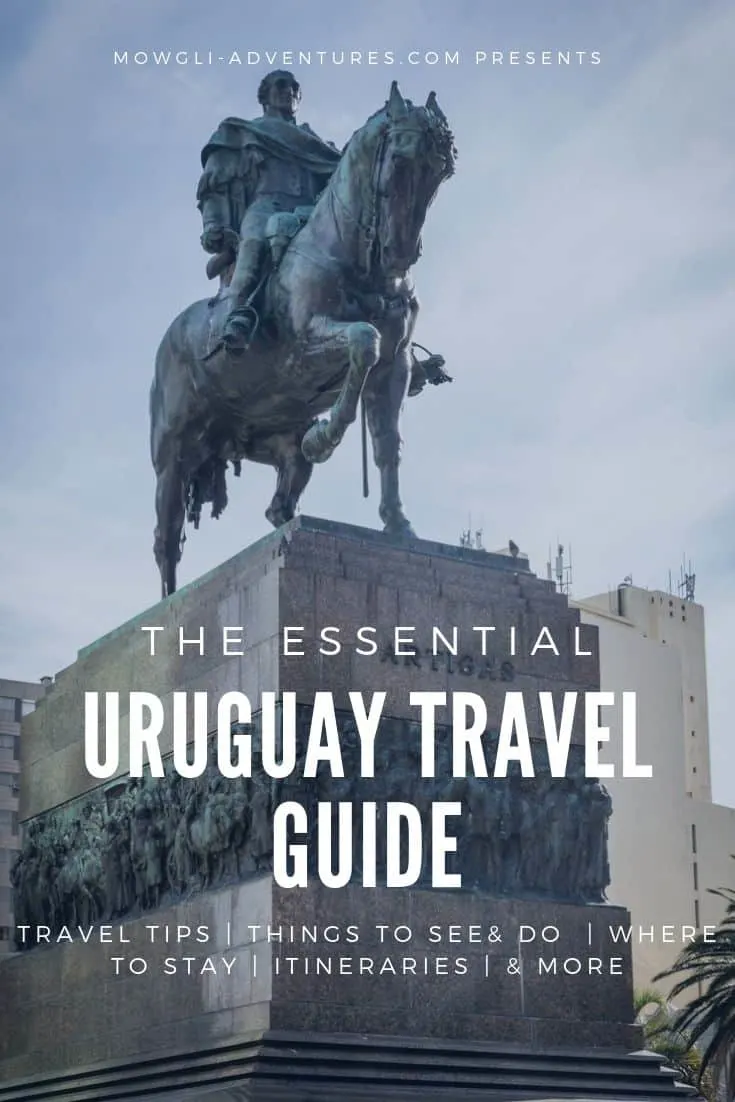 What to do in Uruguay
Read more: our 6 favourite places to visit in Uruguay
Our overland travel itinerary
Uruguay was our first introduction to South America so will always hold a special place in our hearts.
We arrived in Montevideo, disembarking from a cargo ship with our camper van, Baloo in May 2018.
Heading north for a couple of weeks, we followed the Atlantic coast. Despite the wet autumnal weather, Uruguay's beaches wowed us.
Approaching the Brazilian border near Chuy, we headed west and in land. Uruguay's interior doesn't attract hoards of tourists and we used this to our advantage.
The great outdoors in the heart of gaucho country will suit those who enjoy nature and hiking. Quebrada de los Cuervos won't disappoint!
We left Uruguay in June 2018, crossing into Argentina at Salto.
We returned to Uruguay in May 2019 after we completed the southern loop of South America. This time we arrived by land, crossing the international bridge between Gualeguaychu and Fray Bentos.
With the weather on our side we headed for the capital and basked on a few of the magnificent Montevideo beaches!
As the winter approached, we spent a few weeks taking care of a couple of pets as part of a house sit in Colonia Valdense. Using this as a cosy base, we planned the first leg of our Brazilian tour.
Our latest visit to Uruguay, finally graced us with some perfect summer weather and we soaked up the temperatures on the Uruguay's eastern beaches – a less windy experience this time round!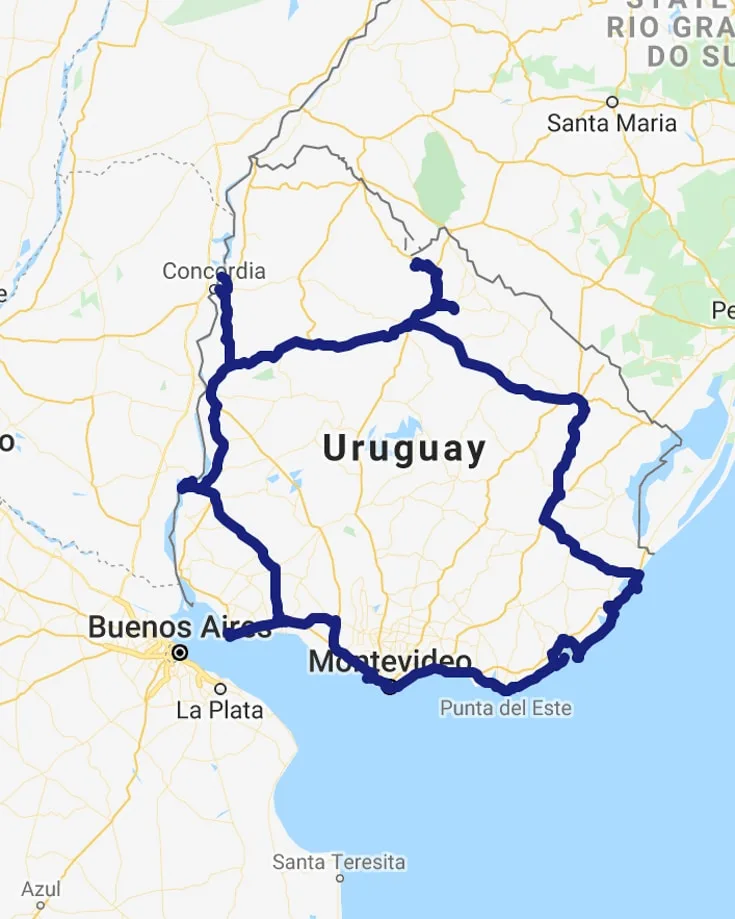 This map shows the route we've followed on our Uruguay trips. For more detail, click here or on the image above to open it in Google Maps.
Accommodation in Uruguay
Accommodation in Uruguay is varied. From chic city hotels of Montevideo to the most stunning wild camping locations, Uruguay caters to every need.
Camping in Uruguay
For those lucky enough to travel in Uruguay in a camper van, you have great options.
In the time we spent in Uruguay we parked overnight for free almost every night. Even in Montevideo. Use iOverlander for the most up to date options.
Uruguay has lots of campsites, often on beautiful riverside settings. Most of them open between November and April and close during winter.
Even when closed, many campsites keep their gates open, albeit the showers maybe cold and the wifi switched off. We've used a few closed campsites in Uruguay and still had electric hook up for the van.
In one, we even fixed the plumbing and collected trash from the grounds.
Please act responsibly whenever using closed campsites or wild camping. This useful guide provides all the information you need for how to camp responsibly in your camper van.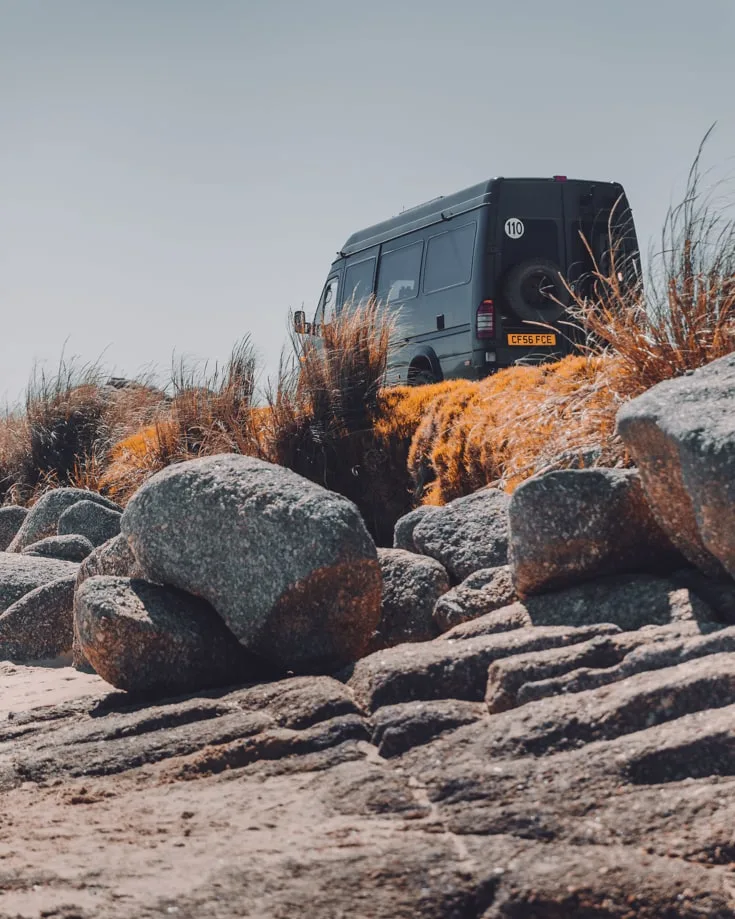 Uruguay hotels and hostels
You can find hostels and budget friendly hotels in almost every town and city throughout Uruguay. Unless your visit coincides with the 40 day Carnival when prices soar.
During the summer months, book accommodation in advance in the more popular tourist destinations.
Other accommodation in Uruguay
For a cultural experience, try staying at one of Uruguay's many estancias. These idyllic, often rustic, ranches offer horse riding and an insight to the gaucho lifestyle – perfect for an authentic cultural experience.
For city breaks, Airbnbs offer central locations. Most have decent wifi and a few even have parking.
To save some money, try to book an Airbnb with a washing machine and dryer. Laundry is expensive in Uruguay.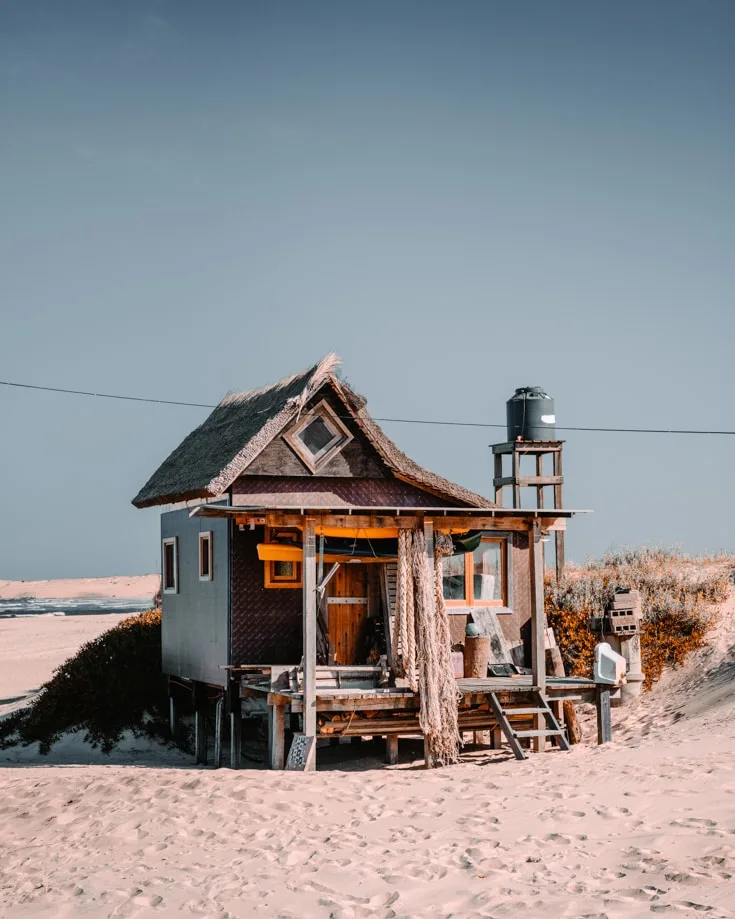 Uruguay facts
Population
As of 2019, the population of Uruguay is estimated to be around 3.48 million. Total!
Countries bordering Uruguay
Main cities in Uruguay
Montevideo, Salto, Paysandu
Languages spoken
Spanish is Uruguay's official language. A growing number of people understand English, especially the younger generations.
How to get to Uruguay
Most international flights to Montevideo airport stop at Buenos Aires.
Look for the cheapest flights on Skyscanner here.
Uruguay has land borders with Argentina and Brazil. Visitors can enter and leave at any of them and complete all border formalities for their vehicles too.
Do check this information before you travel though as it's not unknown for land borders to change their rules from time to time.
Many visitors arrive in Colonia del Sacramento or Montevideo by ferry from Buenos Aires. The fast hydrofoil only takes about an hour to Colonia del Sacramento and about 3 hours to Montevideo.
You can get the latest information on tickets and timetables from the Buquebus website.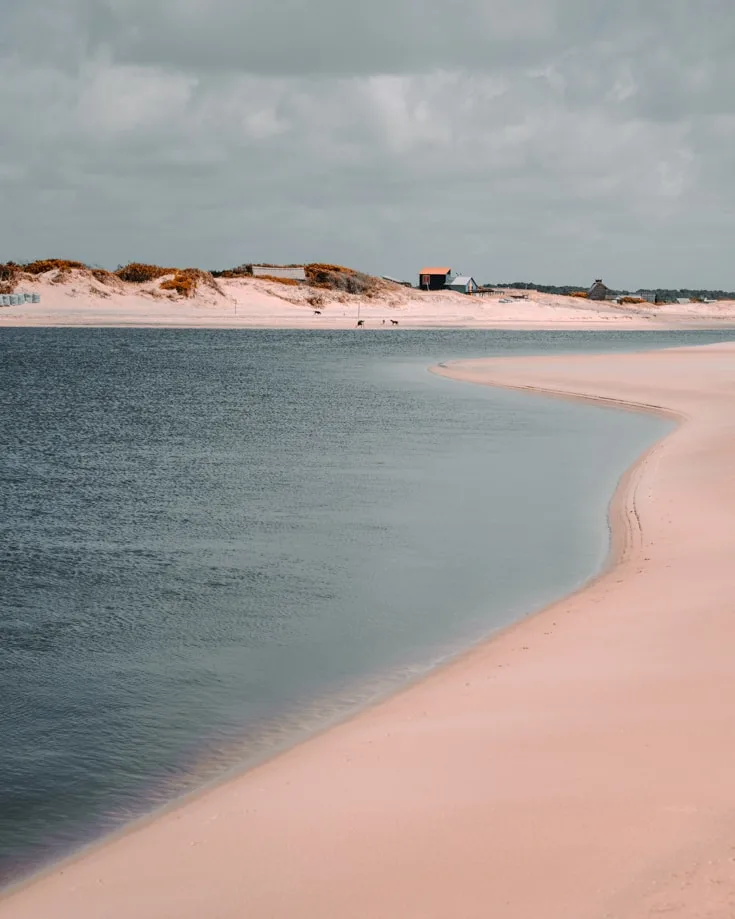 Visa requirements
Uruguay gives most passport holders a 90 day tourist visa on entry. You can get this extended by visiting a local immigration office. Make sure you check your entry requirements with your own foreign office before you travel.
Vehicle entry requirements for Uruguay
Entering Uruguay with your own vehicle is straight forward. As you arrive at one of the borders by land or sea, immigration officials will stamp you in.
If it's a land border, check if it's integrated with the country you're leaving. If it is, the officials will usually only give you one stamp in your passport. Check before you leave the border area to save any dramas in the future.
Make sure to visit the aduana (customs officials) once you have your passport stamped. Bring your vehicle registration documents, insurance certificate and temporary import permit (TIP), if applicable from the country you left.
You need to get the TIP cancelled before asking Uruguayan aduana to issue a new one for Uruguay. They'll give you a 12 month TIP, making Uruguay a perfect destination to leave your vehicle should you need to fly home.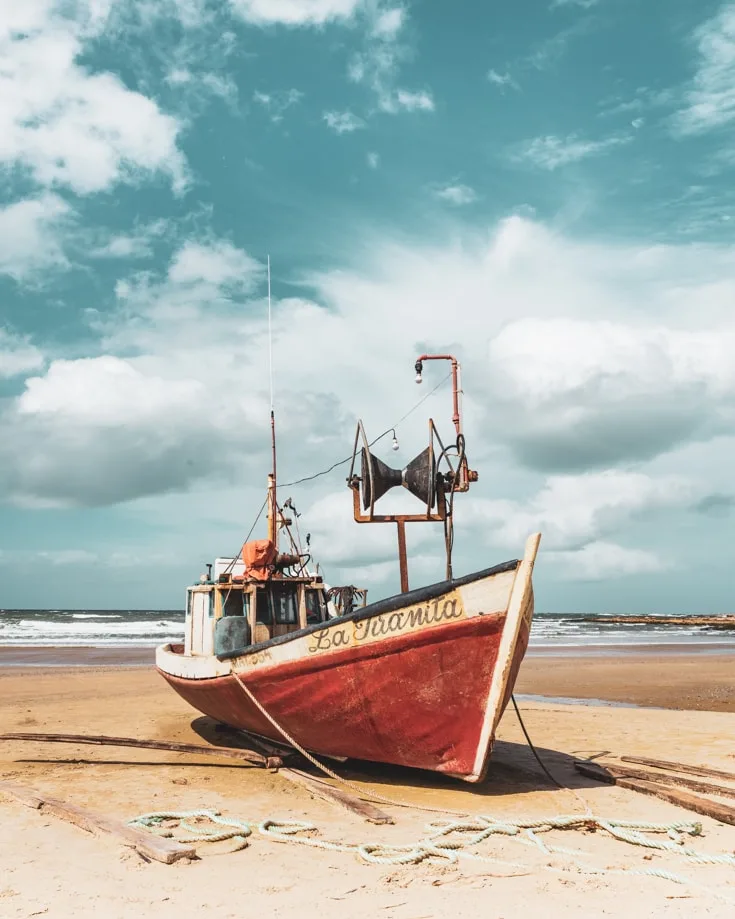 Getting around Uruguay
Driving around Uruguay is easy. The main routes are good quality highways.
Unless you head off the beaten track, you won't even leave tarmac.
Expect to pay around 40.50 UYU for a litre of diesel and around 55 UYU for a litre of petrol/gasoline.
Prepare for your road trip with our guide to driving in Uruguay.
Coach and bus services run from Montevideo to all the major cities and popular tourist attractions from Montevideo. Check routes, schedules and prices with the main bus operators: COT , Copsa and Turil.
Currency, exchange rates and ATMs
The Uruguayan Peso (UYU) is the country's official currency.
We've seen a few tour companies quote their prices in US dollars but there's no need to carry cash, other than UYU.
At the time of writing (May 2019), the exchange rate is: $1 = 31.34 | £1 = 45.5 UYU | €1 = 35.31 UYU
You can find ATMs with ease in Uruguay but expect to pay about UYU 250 for each withdrawal.
Using a low cost cashpoint card to withdraw the maximum amount helps keep costs down.
Most shops, fuel stations and restaurants accept credit card payments but only cash at toll booths.
What time is it in Uruguay
We're writing this article from Uruguay so you might expect we'd answer this question by looking at the time.
Not so. We live on Mowgli time and have no idea if we've set our clocks correctly. Such is the life of overlanding travellers!
So with all credit to Google search results, Uruguay time is 3 hours behind GMT and they abolished daylight saving hours in 2015.
Food & drink to try in Uruguay
When you click on links to various merchants on this site and make a purchase, this can result in this site earning a commission. As Amazon Associates, we earn from qualifying purchases. For more info, please check our disclosure page.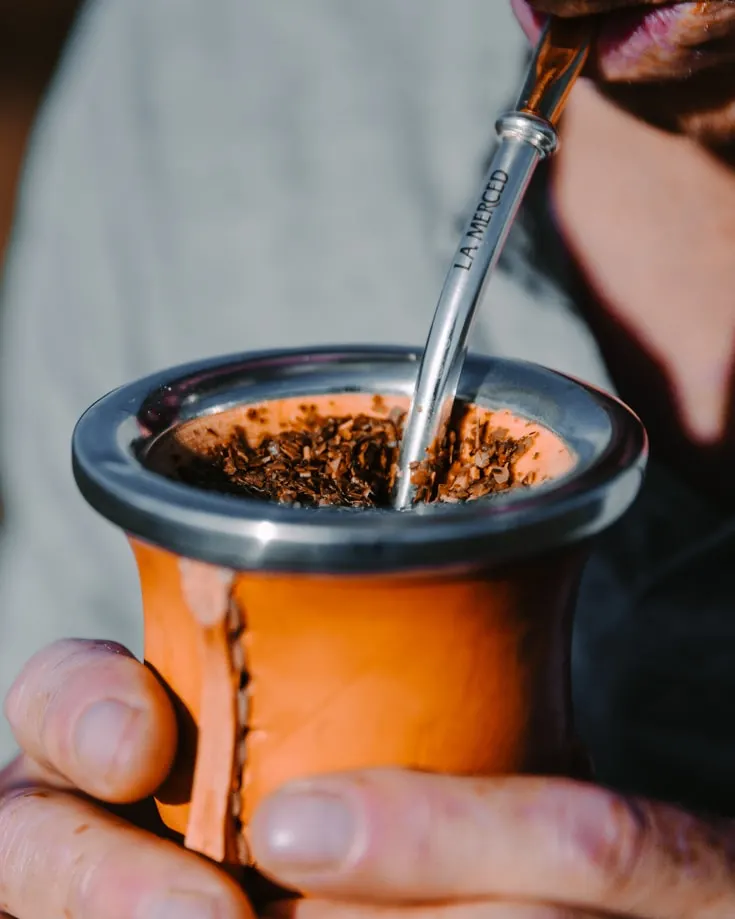 Meat features heavily on Uruguayan menus. Almost every corner in cities and larger towns has an asado (bbq).
Carnicerias (butchers) display fine cuts of steak at budget friendly prices. Carnivores will love Uruguay.
While vegetarians may have slimmer pickings when dining out, greengrocers stock a good variety of fruit, vegetables and salad ingredients.
Uruguayans drink yerba matè, a kind of bitter tea. Almost everyone carries a leather clad gourd, sipping from a silver straw with a flask tucked under their arm for refills.
The obsession with matè extends to Argentina, Brazil, Chile and Paraguay but in Uruguay it seems most prevalent.
Uruguay produces plenty of wine too. The signature grape is Tannat, a red variety on which Uruguayan winemakers have gained master expertise.
Can I drink tap water in Uruguay?
Yes. Pack a reusable bottle and help reduce our plastic waste, while saving money too.
You can refill your camper van water tanks at most fuel stations and parrilla areas.
When is the best time to visit Uruguay?
The Uruguayan summer runs from December to February. Expect balmy temperatures upwards of 30°c and busy beaches.
The shoulder seasons of October to November and March to April see cooler temperatures and fewer crowds. Though some places can be a little too quiet away from Montevideo.
Winter temperatures can fall to around 10°c and expect some rain. But it's a perfect time of year to see whales off the Atlantic coast.
Read our guide the best time to visit Uruguay for all the details!
How long do I need to visit Uruguay?
Unlike many South American countries, Uruguay is quite small in size so travelling between the main attractions doesn't take much time. We've spent a total of 15 weeks in Uruguay over 3 visits. It's easy to see all Uruguay's highlights in 3 or 4 weeks – 2 if you want to pick up the pace.
Is it safe to travel in Uruguay?
During our time in Uruguay we've never once felt unsafe. Uruguayan people extend their hospitality to visitors unlike anywhere else we've travelled to so far in South America.
While crime rates may not worry us on paper, we're still sensible. You should err on the side of caution in big cities, especially Montevideo. Camp responsibly and take care of your personal belongings.
And of course, don't leave home without your travel insurance.
Packing tips
Travelling in Uruguay gives you the opportunity to get involved in a wide range of activities. City breaks, cultural highlights, hiking, surfing and beach activities are all within easy reach of Montevideo.
Pack so you're ready to paint the town red and to while away endless hours in the countryside. Layers are key, as are a decent pair of walking boots if you plan on hiking. And don't forget your swimming suit!
Like it? Pin it!