As if this magnificent country doesn't have enough scenic drives already, Valle Grande in Mendoza Province packs in yet another glorious route.
A short but incredibly worthwhile diversion from Argentina's epic Ruta 40, the deep gorge of Atuel Canyon splits the landscape in two.
It entices adventurous thrill seekers with phenomenal rapids, sheer cliffs faces and blustery lakes.
Vultures and condors soar high above a landscape sculpted by wind, rain and melt water tumbling from far off glaciers.
And a gravel track twists, turns and climbs to the rim of the gorge, crosses a huge dam before steadily descending over the other side through spectacular rock formations and otherworldly views.
Here's everything you need to know about visiting Valle Grande Mendoza and driving Cañon Del Atuel.
And some photos we think will give you the inspiration to add this to your Argentinian bucket list.
Where is Valle Grande and how to get there
Valle Grande is in the heart of the Mendoza Province. Most visitors arrive from Mendoza city, 240 kilometres to the north.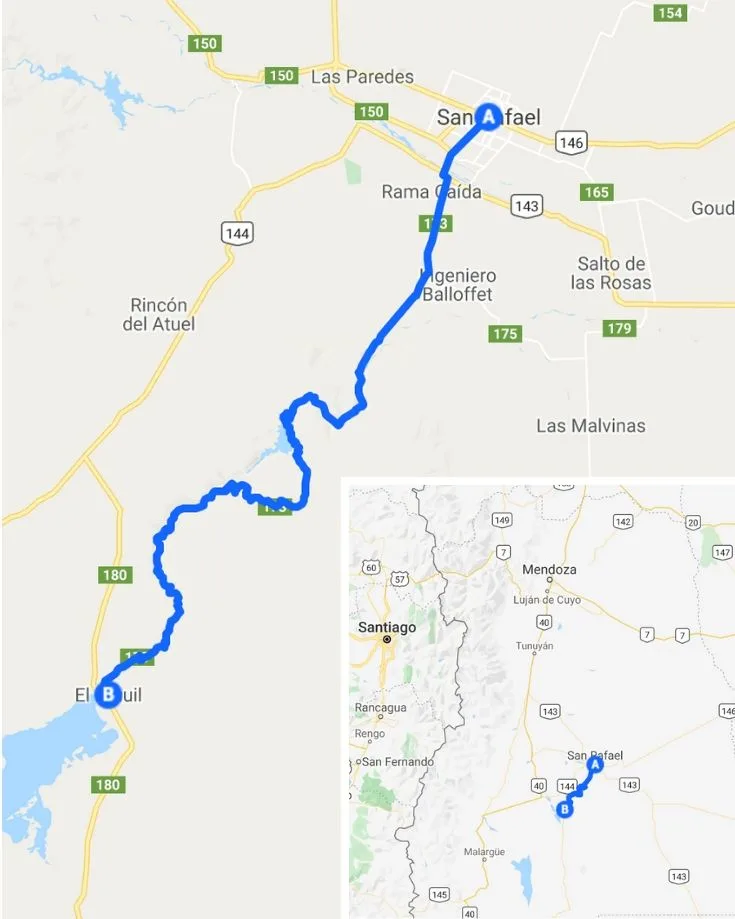 The best way to get to Valle Grande is by car.
Follow Ruta 40 from Mendoza south to Pareditas, then continue on the RN143 to San Rafael. The journey takes about 2 and a half hours.
From here, Valle Grande and Atuel Canyon follow the Atuel River along the RP173.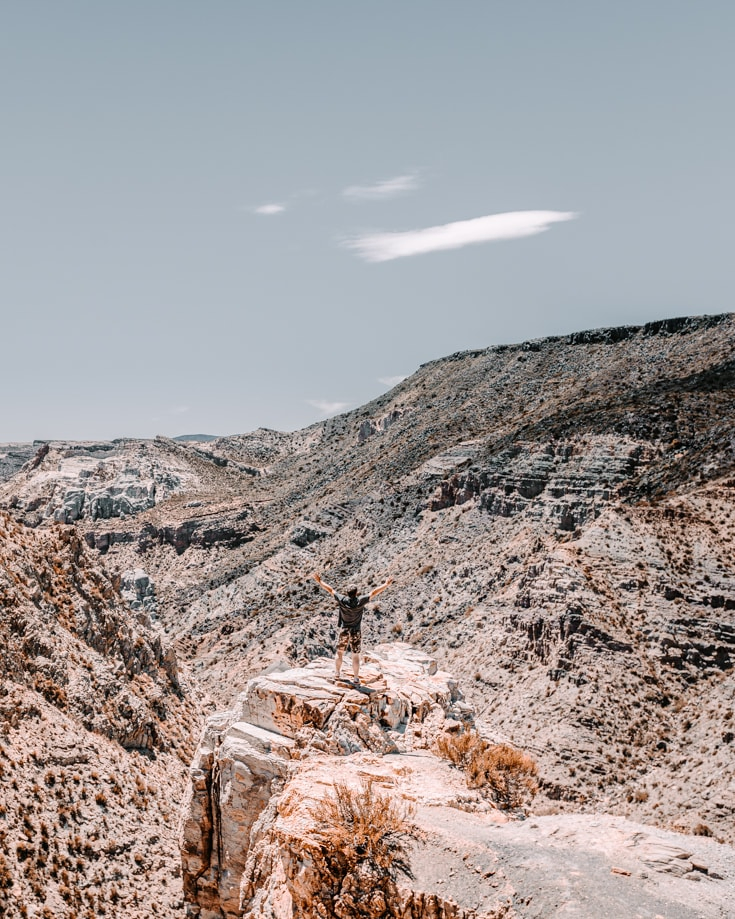 If you're not driving your own vehicle, then consider hiring a car in Mendoza. You can get a free comparison quote with Rentalcars here.
About 6 buses run each day from Mendoza to San Rafael too. They take about 3 hours and at less than ARG $300 each way, is really economical, given the current exchange rate. We get ARG $100 to the GBP £ today.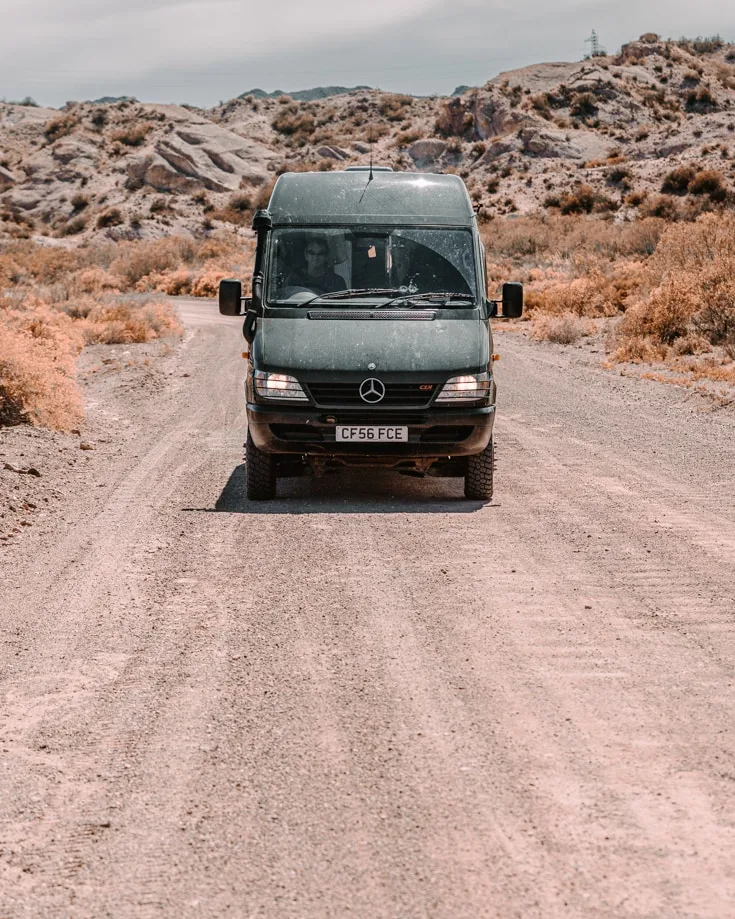 To travel along the canyon from San Rafael, you'll need a car anyway and there's limited rental companies in San Rafael. If you want to do it this way, make sure to reserve your hire car before you get there to avoid disappointment.
Make sure to check out our guide to driving in Argentina for lots of tips and advice.
If you'd prefer, take a guided tour of Atuel Canyon from Mendoza. It's a long day out because you return to the city in the evening but you're well taken care of and don't need to worry about meals or transport. The price is about US $40 so not pretty good value, especially if you're travelling solo.
The road conditions of RP173
Travelling south from San Rafael, the 32 kilometre stretch to Dique Valle Grande (or Valle Grande dam) is paved. The road is narrow in places so take care driving, especially approaching the blind bends.
Once you've driven through the tunnels at the top of the climb, the road crosses the dam wall and the tarmac ends.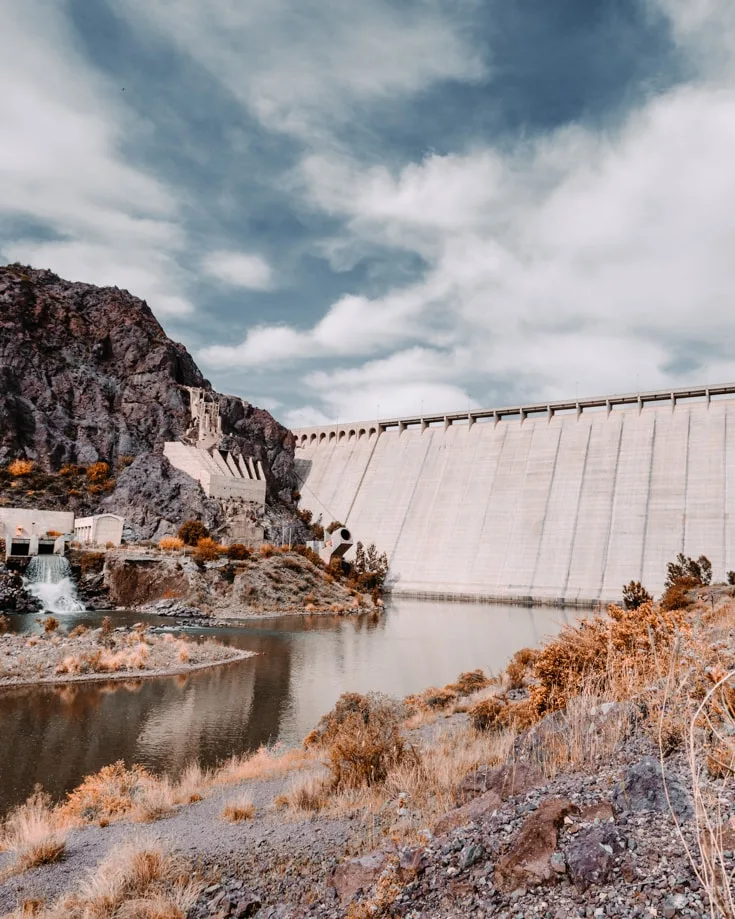 The RP173 becomes gravel ripio track. It's dusty when dry and you'll need to watch out for windscreen chips if there's any oncoming traffic.
In a few parts, the track is rough, its washboard surface vibrating every bone in your body and every rivet holding your vehicle together.
For 42 kilometres, the road follows the meandering Atuel River far below with some steep climbs, gentle descents and dozens of incredible panoramas.
Take time to enjoy the rock formations and make out lizards, owls and monks hidden within them.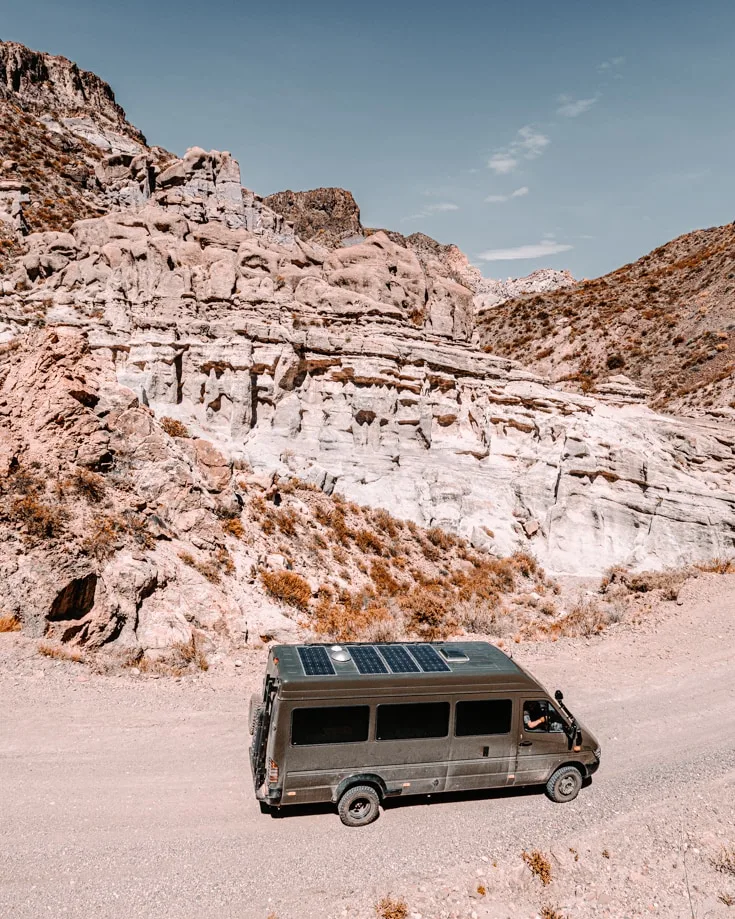 The road is good enough for any vehicle when it's dry.
Take care if it's wet – it can become slippery in parts.
But in the snow, we'd recommend a 4×4 and always check with the locals before you head off.
Tips for driving through Valle Grande
There's no ATMs along the route so make sure you have enough cash for the journey. San Rafael has a couple of banks but the next chance for cash withdrawal is in Malargüe, 190 kilometres south.
Likewise with fuel. There's almost 200 kilometres between fuel stations so fill up before you leave San Rafael.
While the stretch of gravel road is relatively remote, it's well used. If you have a breakdown and need help you probably won't wait too long before someone passes by.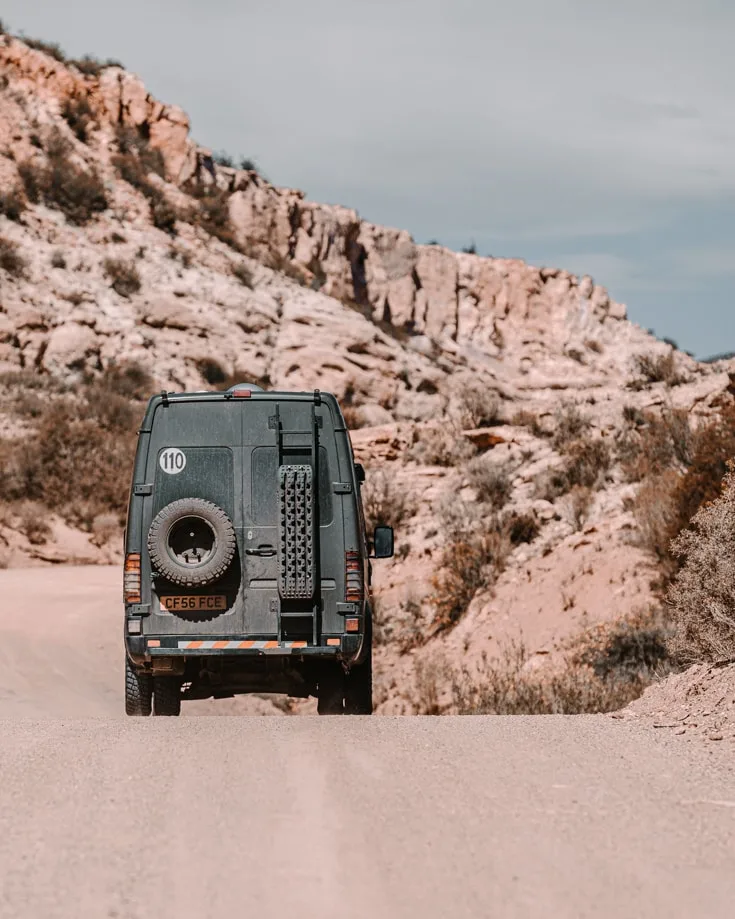 It doesn't take long to drive the full route, even if you loop back to San Rafael but allow yourself a good few hours. It may not be a long drive but you'll stop a lot to gawp at the scenery. Make sure to give yourself time to enjoy it.
Don't drive too fast. Not only is it safer on the hair pin bends, you'll also miss some epic views if you rush.
Leave plenty of space between you and any vehicle in front of you. It'll help avoid driving in their dust clouds and chipping your windscreen and paintwork from flying gravel too.
Bring a picnic and plenty of water so you don't have to rush off the trail.
And if you're not driving your own camper van, think about packing an overnight bag or a few car camping essentials. You might just not want to leave!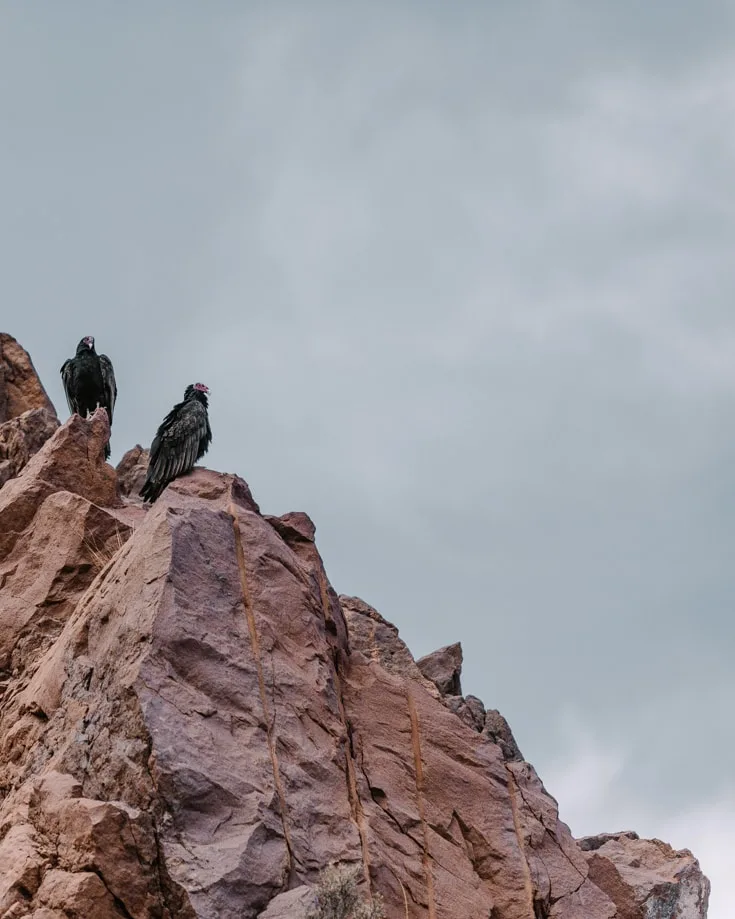 Where to stay in Valle Grande, Mendoza
Unless you're visiting Valle Grande on a day trip from Mendoza or Malargue, you're going to need somewhere to stay in or around Atuel Canyon.
The modern town of San Rafael has loads of hotels to choose from. Choice is limited at the southern end of the canyon in the small village of El Nihuil.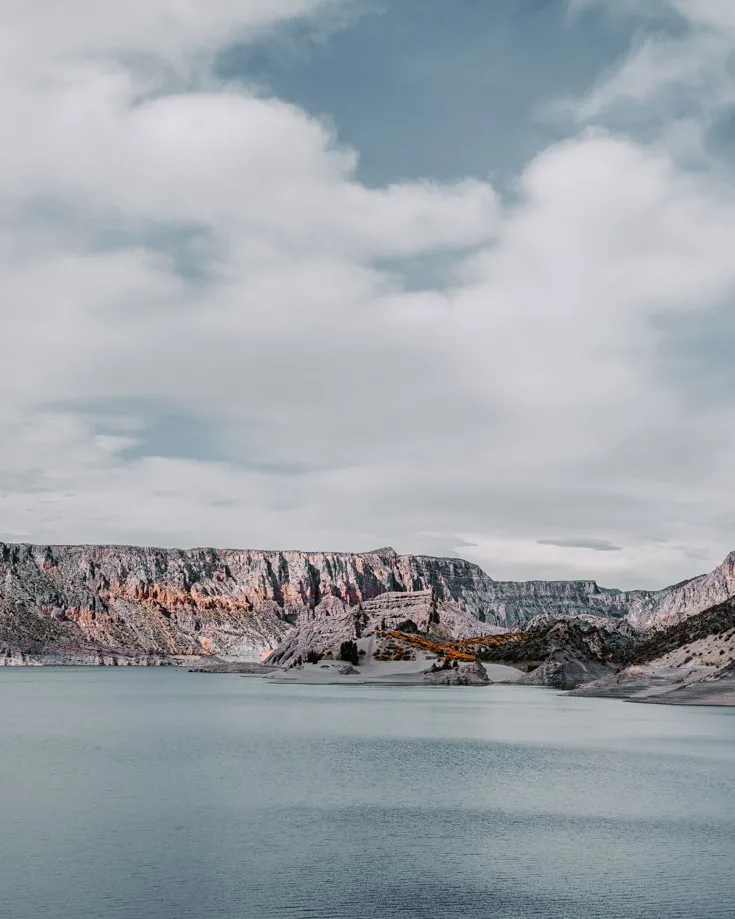 For great scenery, it's best to stay along the Atuel River, south of San Rafael and before reaching Valle Grande Dam. This stretch of road has several riverside campsites and cabanas.
We've hand picked a few places to stay we think offer a good base for exploring the region more. They each have free parking, free wifi and great reviews.
While you can book these in advance, make sure to check out iOverlander too for the latest updates on accommodation along the canyon from other travellers.
There's a few free wild camping spots along this route suitable for camper vans too. We know! Just make sure you wild camp responsibly in your van.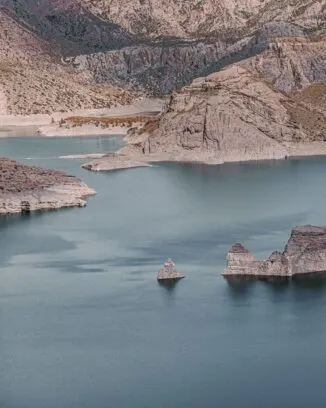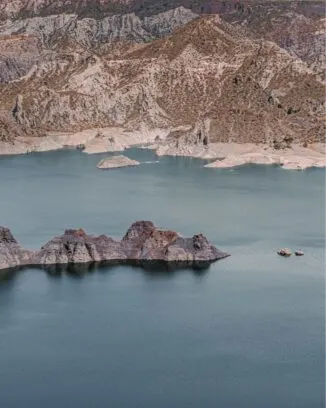 Finca La Encantada | This beautiful lodge is set in a wonderfully rustic country house, typical of the region. With a small pool, friendly dogs and a chance to taste some of the wines from the nearby vineyards, you can even use their kitchen. For more information and to check availability and prices, click here.
Valle Grande Hotel de Montaña | Commanding the best views of any hotel in along the canyon, it's not surprising this is one of the most popular hotels in the region so book in advance if you want a room here. For more information and to check availability and prices, click here.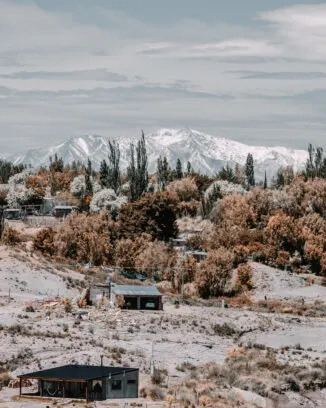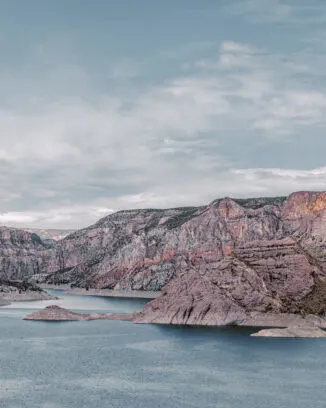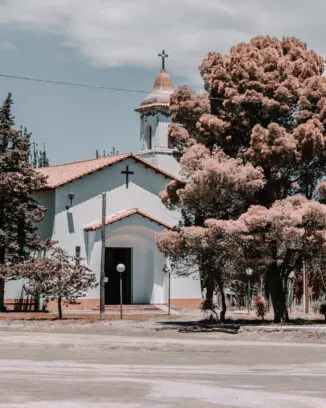 Casa Sol y Paz | This holiday home caters for up to 5 people and comes complete with it's own pool and stunning views. This is a comfortable place for a family of group of friends wanting to explore the canyon region.For more information and to check availability and prices, click here.
If you'd prefer more budget accommodation, make sure to check out Hostelworld for their latest rates and availability.
Activities in Valle Grande
More so because much of Atuel Canyon is submerged by hydroelectric dams, there's loads of water sport based activities to enjoy here.
Canoeing, white water rafting and kayaking are hugely popular, especially during the summer so you may need to book ahead.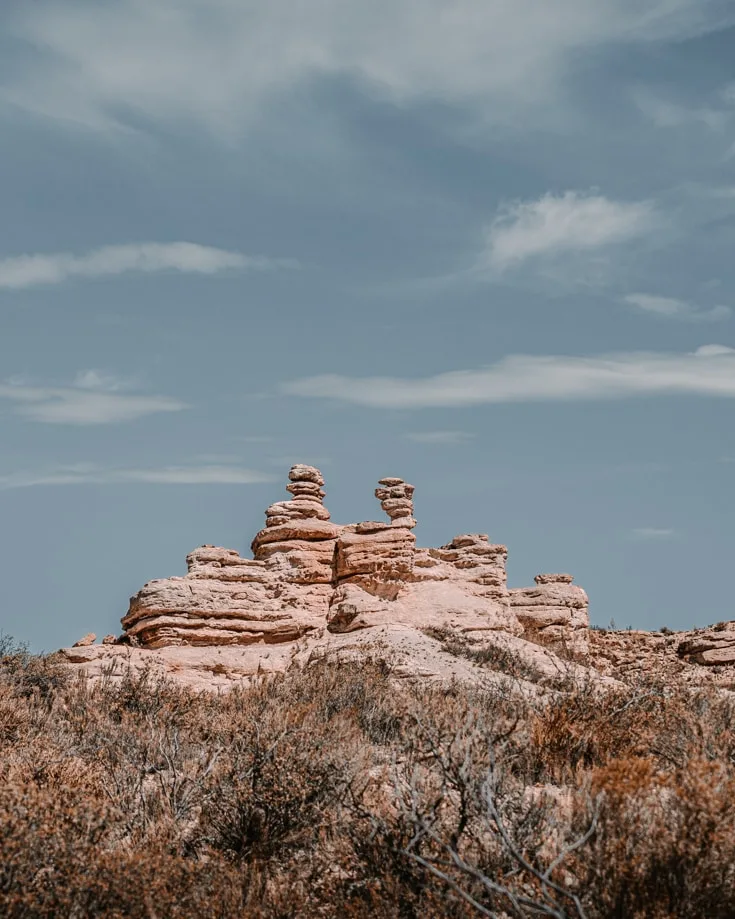 And if you're looking for a thrill, how about a spot of canyoning in Atuel River canyon? You'd be braver than us!
The reservoirs are a perfect playground for wind and kite surfers. For those without quite so much energy, you can take a leisurely boat trip or try your hand at fishing in El Nihuil lake.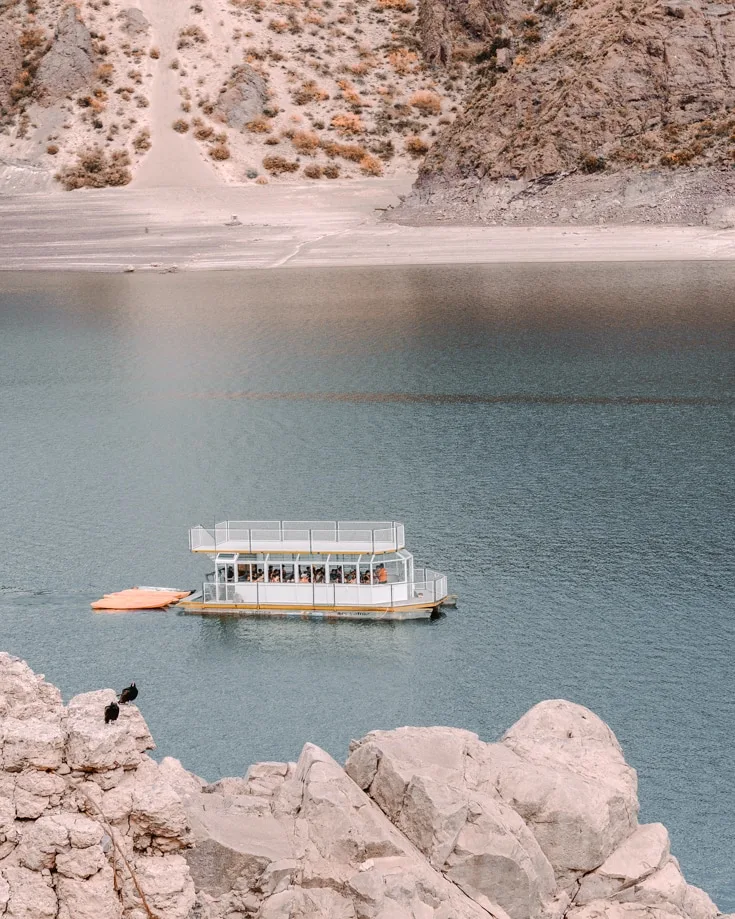 And the fun doesn't stop at the shore line either. Cañon del Atuel offers perfect conditions for adventure seekers with trekking, horse riding and abseiling.
Top tip | If you want to participate in any of these activities, use a reputable operator who provides good quality and well maintained safety equipment. There's a few operators in San Rafael. Raffeish seems to be popular although we've never used them so please do your own research.
When to visit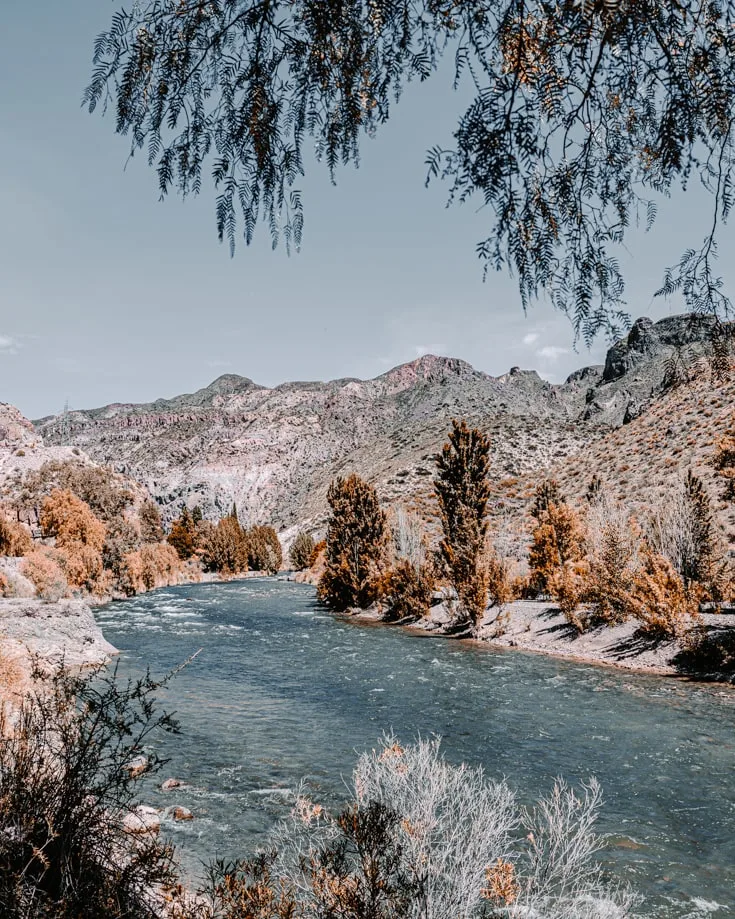 Valle Grande and the track through Atuel Canyon is accessible year round. In the depths of winter, between June and August, it can experience some snow. Ask the local residents what the road conditions are like before setting off.
There's often a lot of rain during the summer months around Christmas and flooding isn't unheard of.
The best time to visit is in spring and autumn. We went in November. We sat out the first day in torrential rain but the following day was glorious as you can see from the photos.
If you loved this scenic drive, take a look at these 3 fabulous drives too:
Like it? Pin it!