How much does van life cost? How can you afford to live in a van and travel? Is living in a van expensive?
3 questions we're often asked.
There isn't a straight answer. At least not one that applies to all van lifers.
It's a bit like asking how much does it cost to live in an apartment? Of course, it depends. Where is the apartment? How big and energy-efficient is it? What's your lifestyle like?
And there are hundreds of other variables too.
It's no different for van dwellers. The cost of living in a van will depend on as many variables.
But we get it. Living in a van is a world away from living in a house or apartment.
You may not even know what costs you might incur, let alone how to work out how much to budget for them.
This isn't intended to define specifically how much van living costs.
What this post does cover is the set-up costs of buying a van to live in and how conversion choices can impact long-term monthly living costs.
And we'll share with you our detailed monthly van life expenses too.
For loads of tips and advice for van living, check out our van life hacks.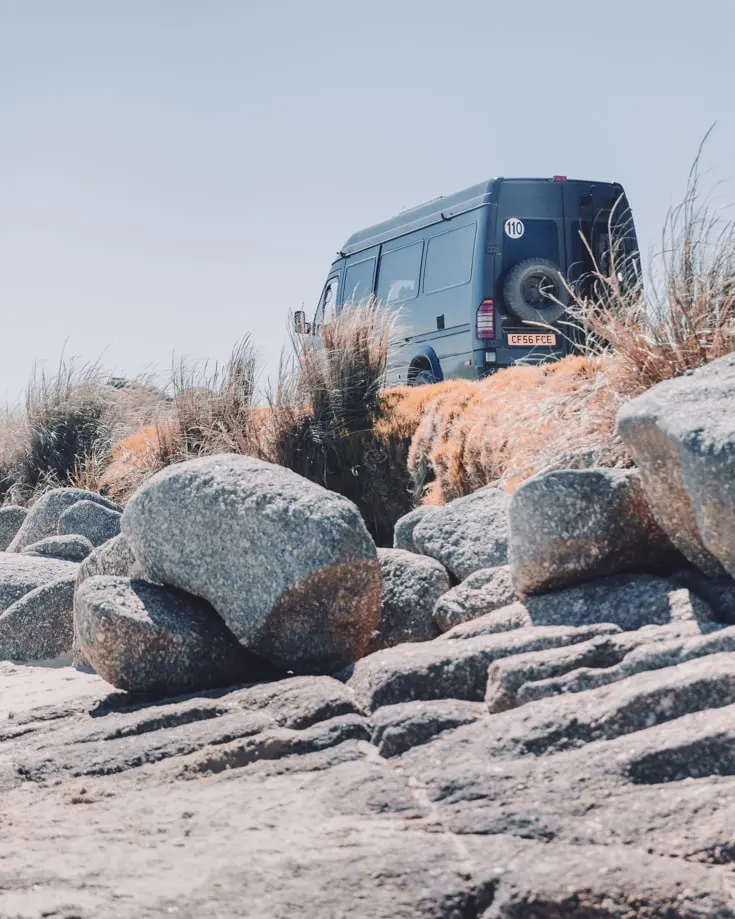 How Much Does A Van Cost?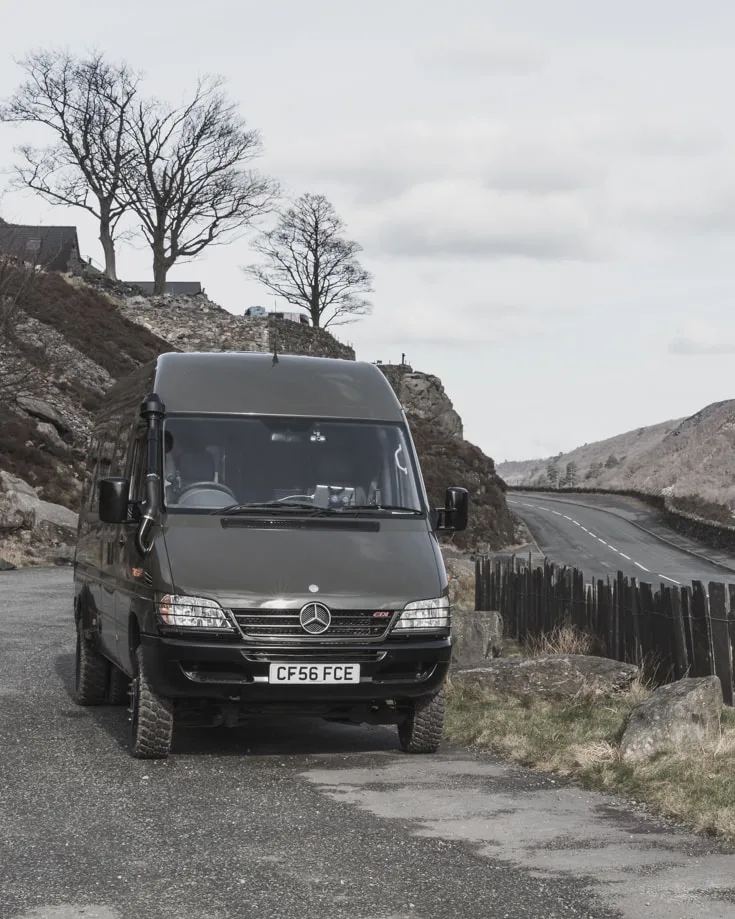 The initial investment of buying a van can be as little or as great as you're willing or able to spend.
We've seen some new 4×4 Sprinter vans, kitted out beautifully and with bespoke designs cost well over the US $120,000.
Other vans can be picked up for as little as US $2000, an aging vehicle already kitted out with basic amenities. Their owners are living their best van life too.
The same as buying any home, you can spend as much or as little as you want.
If you're just starting out, avoid buying at the top end of the range until you're certain you want to live in a van long term.
The upfront investment in your van depends on 3 main factors:
Will you buy a pre-loved camper van?
Or a van ready to convert?
The van build – quality, facilities, and labor.
We cover each of these here…..
Buying A Pre-Loved Camper Van?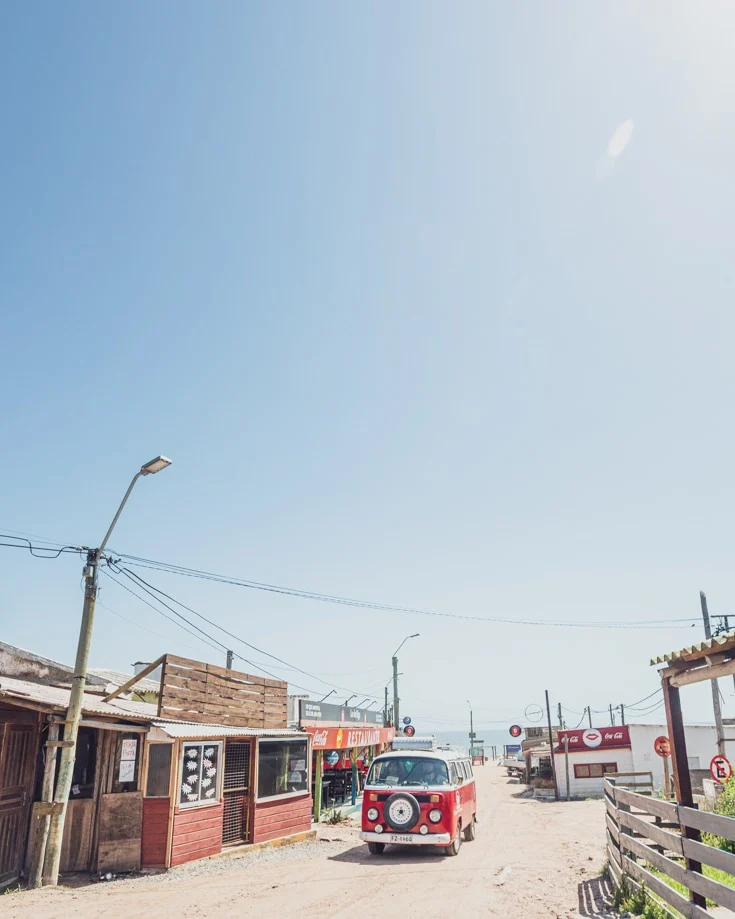 You can pick up pre-loved camper vans the world over.
The price depends on where you buy, the conditions of the base vehicle, and the comfort level and van build quality of the onboard amenities.
If you plan on overlanding for a year or 2, buying a pre-loved camper is an ideal option. You can fly to your continent of choice, buy a camper when you arrive, and sell it before you leave.
This way, you'll recoup some of the initial outlay and probably reduce your overall travel spend.
Buying a pre-loved van is also ideal for first-time buyers. Live in a van for a while to work out what works well for you and what doesn't.
Then when you've saved more money and sure you want to live in a van long term, you can upgrade or do a self-build conversion to your own spec.
Do your research before you make an offer on any 2nd hand camper van and never commit to buying a van unseen.
Also read: DIY Campervan Conversion Kits
Buying A Van For Conversion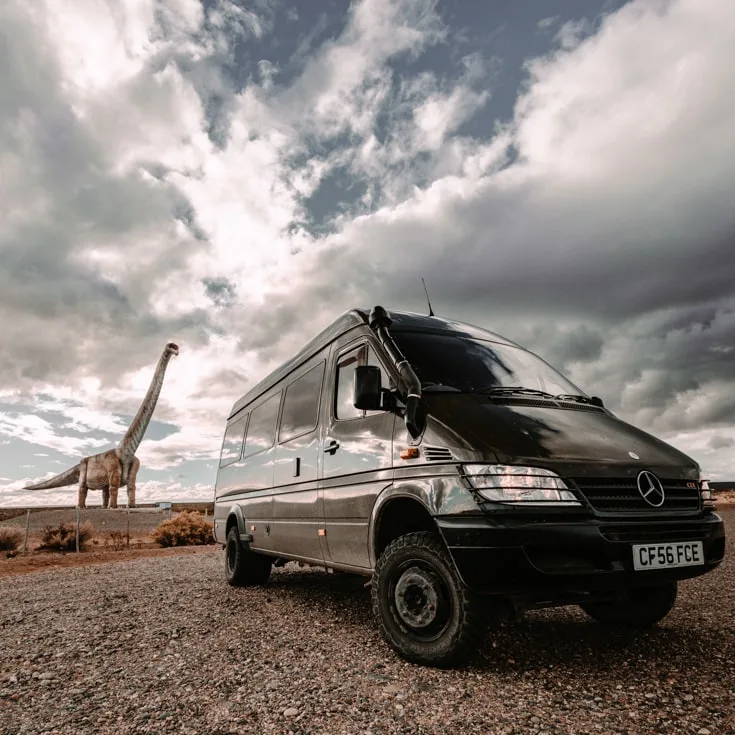 Many people (ourselves included), buy a van to convert into a camper.
The main advantage is having a bespoke conversion on a vehicle model of choice.
For us, we wanted to be able to stand up in our van, have 4 wheel drive, and a camper long enough to live in comfortably for a long time.
Finding an already converted van with these criteria was difficult in the UK. We ended up buying a 16 seater minibus, stripping it out, and converting it from scratch.
The cost of the base vehicle will vary, depending on age, model and condition. Again, do your research well before you buy. This is going to be your new home.
Camper Van Conversion Cost
When you click on links to various merchants on this site and make a purchase, this can result in this site earning a commission. As Amazon Associates, we earn from qualifying purchases. For more info, please check our disclosure page.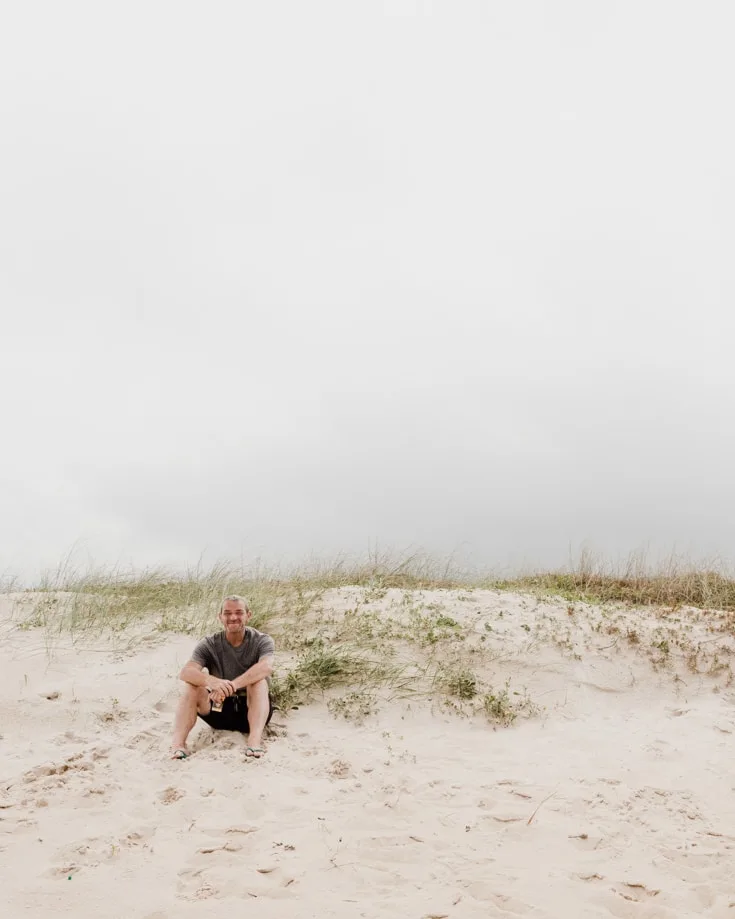 If you decide to buy a van, you'll need to take into account the camper van conversion cost when budgeting.
So how much does it cost to convert a van? The cost of converting a van to a camper varies depending on the amenities, the build materials, and overall spec. You could pay anything from GBP £1000 to £30000 or more.
For example, fitting a full campervan water system with hot and cold water facilities for a kitchen and campervan shower will cost significantly more than a simple jerry can solution.
Providing electrics to your van with solar panels, shore power and an alternator from the engine is a more costly install than a Goal Zero Yeti portable power unit and a portable solar panel.
A DIY campervan conversion will cost less than a fit-out by a van conversion company.
Plan your camper van conversion to come in within your budget and give you the lifestyle you want.
If you're anything like us, you'll want a reasonable standard of living while keeping as much money as possible for travel.
But also consider how some van build decisions will impact your monthly expenses once living in the van full time.
A well-equipped camper van kitchen means you only need to eat out as a treat (or when you want to) so saving money. A fitted bathroom will reduce the need for campsites or paying for showers and gym membership.
These are a few of the things to think through when planning your camper van conversion.
Van Repairs & Maintenance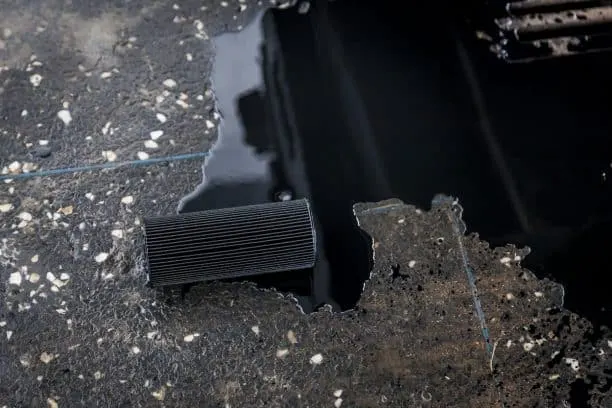 Keeping on top of your vehicle maintenance will help avoid unnecessary breakdowns that could result in unwanted mechanic bills.
Familiarise yourself with the recommended maintenance schedules for your vehicle make and model. You'll find guidance in the manual for your vehicle model.
You should have a maintenance schedule for at least:
Engine oil
Gearbox oil
Diff oil
Brake oil
Clutch oil
Air filter
Fuel filter
Engine coolant
Over and above the recommended maintenance schedule, make sure you know how to check the levels of each of these and what they should read.
This will save you from paying a mechanic to check for you. You can find the how-to details in your vehicle's handbook.
Then check them regularly, keeping them within the recommended levels.
Lower than expected levels can be an early warning sign of mechanical problems, so by checking regularly, you'll learn what's normal for your van. And recognize when something isn't quite right.
You can calculate the cost of oils and filters based on the manufacturer's recommended maintenance schedule.
And breakdowns happen. It's a fact of van life and one you should prepare for financially. Bear in mind that the more specialized your vehicle the more expensive it may be to repair.
Also, consider where you plan to travel in your van. If the local mechanics are familiar with your vehicle's make and model, the likelihood of getting it fixed is more likely and so the cost is lower.
If your van is broken down, so is your home! You may need to tow your van to a local mechanic and even stay in alternative accommodation while repairs are carried out.
Campervan Running Costs | Fuel & Insurance
When deciding what camper van to buy, consider how economical it is.
The more fuel-efficient your vehicle, the less money you'll spend on fuel.
Given fuel is such a massive proportion of van life budget, depending on your monthly mileage, this could add up to a fair amount of cash.
Driving speed has an impact on the fuel efficiency of your vehicle too. So driving a few miles an hour slower will reduce your fuel bill quite a lot.
When we bought our camper van, she had a speed limiter fitted. We considered removing it but decided to leave it well alone, more to avoid introducing technical issues than anything else.
The upshot is we can't drive Baloo any faster than 67 mph although, in reality, it's rare to ever get up to full speed.
We tend to cruise around 55 mph and this really helps keep the fuel consumption down.
Keeping your vehicle well maintained also helps keep fuel costs down.
Keep your air filters clean, drive on correct tire pressure for the road conditions and avoid loading anything on your roof.
If you're converting your vehicle for overlanding, make sure you keep the weight down as much as possible too. Our article on modifying your overland vehicle is loaded with terrific advice in this respect.
Keeping your van legal on the road incurs costs too. The amount varies on your van and location but budget between GBP £30 and £80 per month, depending on the level of insurance and value of your van.
Shipping Costs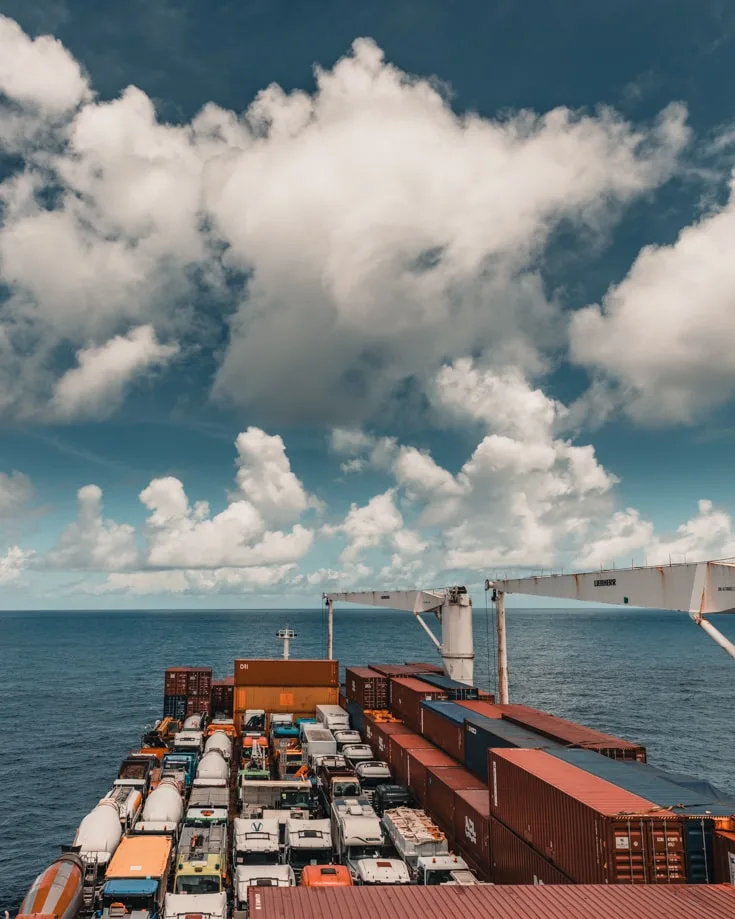 If you're living in a van and overlanding, your trip may involve shipping your vehicle across oceans.
We're currently touring South America after shipping our camper van from Europe.
This isn't cheap and there's little room for negotiating the price.
Take a look at our article on how to ship a vehicle for loads of information about this and how you can save money where possible.
While your vehicle (and home) sails the high seas, you need somewhere to sleep. This could be a massive drain on your travel fund as you pay for flights and hotels while you wait for your vehicle to arrive.
When we shipped Baloo to South America, we compared the cost of travelling with her on the cargo ship v cheap flights and an Airbnb.
If the ship's captain delayed the shipping schedule after departure (as they often do), we'd need to continue paying accommodation bills if we didn't sail with the van.
Based on the actual schedule, our overall shipping costs were a little higher sailing with the vehicle but the experience was well worth it.
If you need to ship your van on a cargo route allowing passengers, consider all options and choose according to your budget and travel aspirations.
Van Life Insurance | Travel, Health, Contents & Digital Nomads
If you were living in an apartment or house with a vehicle sitting on the drive, insurance is straightforward.
You'd probably have a home insurance policy to cover your contents and building, if you own it. The same policy may even stretch to cover portable items in your car.
A separate car insurance policy covers at least the minimum legal requirements of the country you're in. You'll upgrade it to a comprehensive cover if you feel the need.
Depending on the country you live in, you may also have a medical insurance policy to cover any health care you may need.
Then you'd take out a travel insurance policy for your annual vacation.
But when you live in a van, the world of insurance changes. When you travel and work in a van too, it's different again.
We'll try to break it down for you.
Travel Insurance
If you're travelling away from your home country, we encourage you to take out a travel insurance policy.
This is no different for van dwellers than for anyone else, except you probably need a long-term travel insurance policy.
A travel insurance policy can cover travel delays for flights and baggage, but these aren't usually relevant if you're living in a van.
A good policy will cover accidents, and high-risk activities, and some will cover expensive RV gadgets you carry too.
We know the cost of a long-term travel insurance policy can be high but don't fall into the trap of thinking it's a waste because you'll never claim against it.
If you have an accident and need medical care, or worse, medical evacuation the costs can run into the hundreds of thousands, if not millions of pounds.
To help you through the process of buying a policy, we've written a post on mistakes to avoid when buying long-term travel insurance.
Camper Van Insurance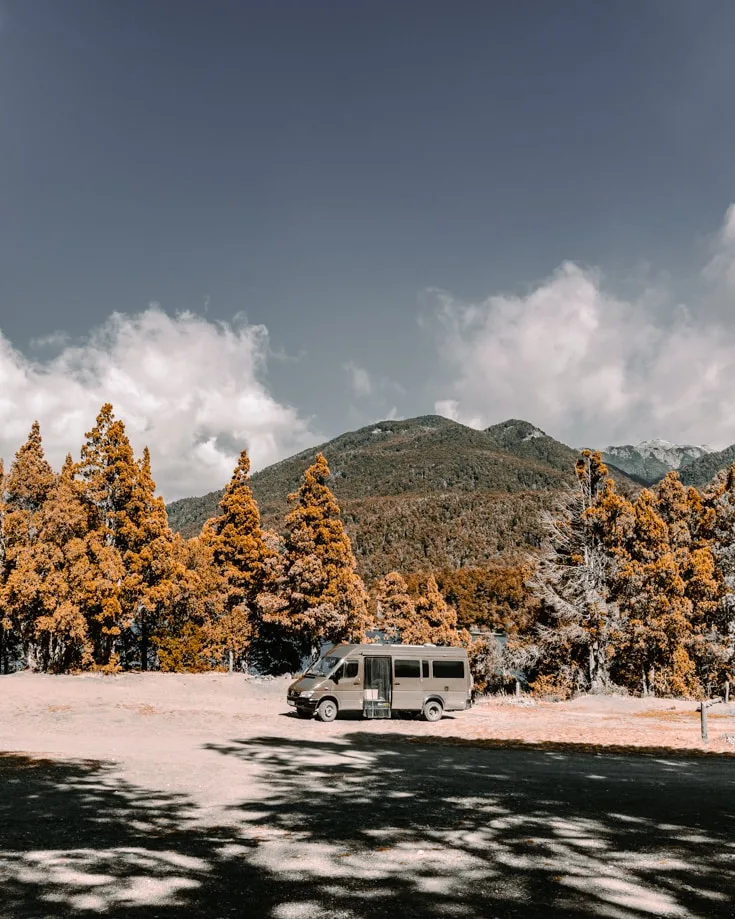 In many countries, vehicle insurance is a legal requirement.
In your home country, you can buy different levels of vehicle insurance from third parties only up to fully comprehensive.
The price goes up accordingly but so does the cover.
When travelling outside your home country, you may only be able to purchase third-party cover.
Some camper van insurance policies will cover contents and some even cover you while you're converting the van.
Camper van insurance varies the world over though so you'll need to determine what is legally required where you are.
Van Life Insurance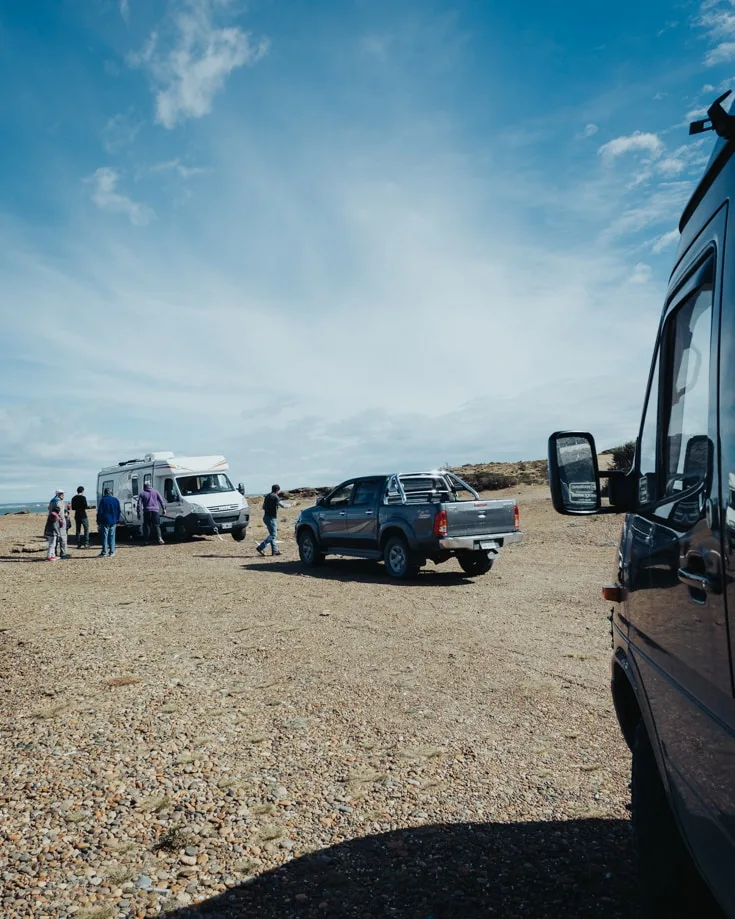 Then there's specialist van life insurance. We've only found one company to offer such a policy, SafetyWing.
A good van life policy takes the relevant bits of travel insurance and combines them with the necessary elements of a health insurance policy.
With specialist van life insurance, you're covered for things like outpatient treatment not normally covered by travel insurance.
Camping & Overnight Parking Fees
For most holidays, accommodation takes a large proportion of the travel budget.
But when you live in a van, accommodation costs can pale into insignificance or disappear altogether.
Because we're self-sufficient in our van, we can do away with expensive hotels and hostels. We don't even need a campsite most of the time.
A self-sufficient van gives us the freedom to camp or park overnight anywhere legal and safe to do so.
Most of the time, we wild camp or boondock in our van or find free campsites. We only use paid campsites when we want to or can't find anywhere else to park.
Groceries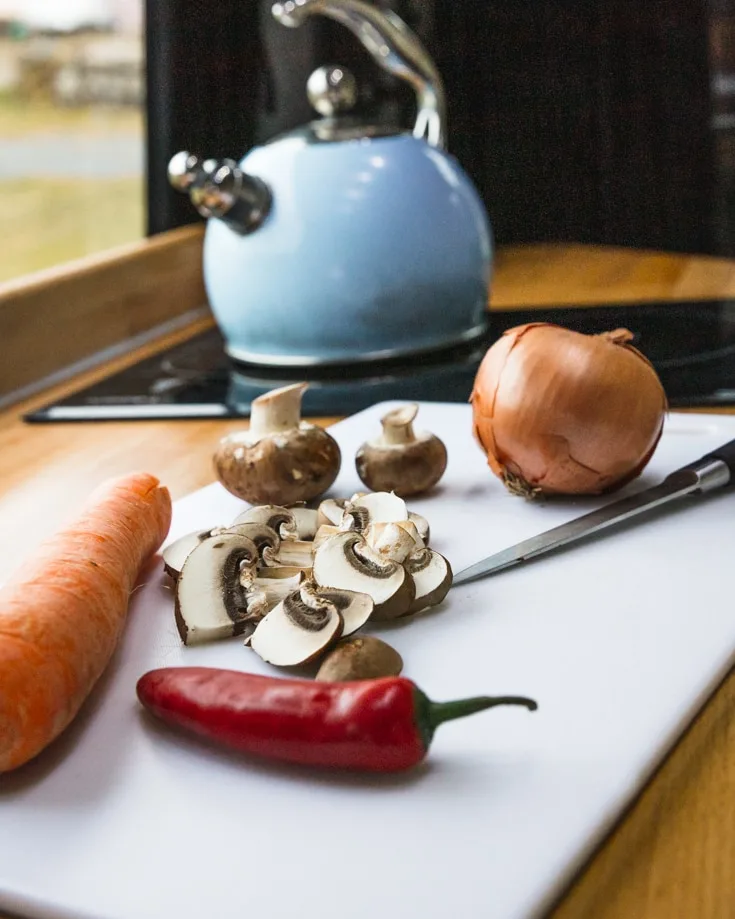 The facilities to self cater while living in a van will save you a fortune on restaurants and eating out.
If building your van for long-term living or even a reasonably long overland trip, we recommend installing a well-equipped kitchen and fridge.
If your van isn't big enough to install a fitted kitchen, basic camp cooking equipment will do just as well.
Include a good cooker, pots, pans, and utensils in your kit and you'll be able to cook up a storm.
Choosing where to shop will help save money on the road.
For dry products like rice and pasta, try to buy in bulk if you have space to store it. For fresh produce, follow the locals to the markets.
It's a perfect way to save money and immerse yourself in the local culture too. Buying less meat will also help reduce the cost of food per month.
Make sure you account for cooking and heating fuel costs too.
Our cooker and heater both run on diesel, so our costs are included in our camper van running costs.
Staying in Touch | Communication Costs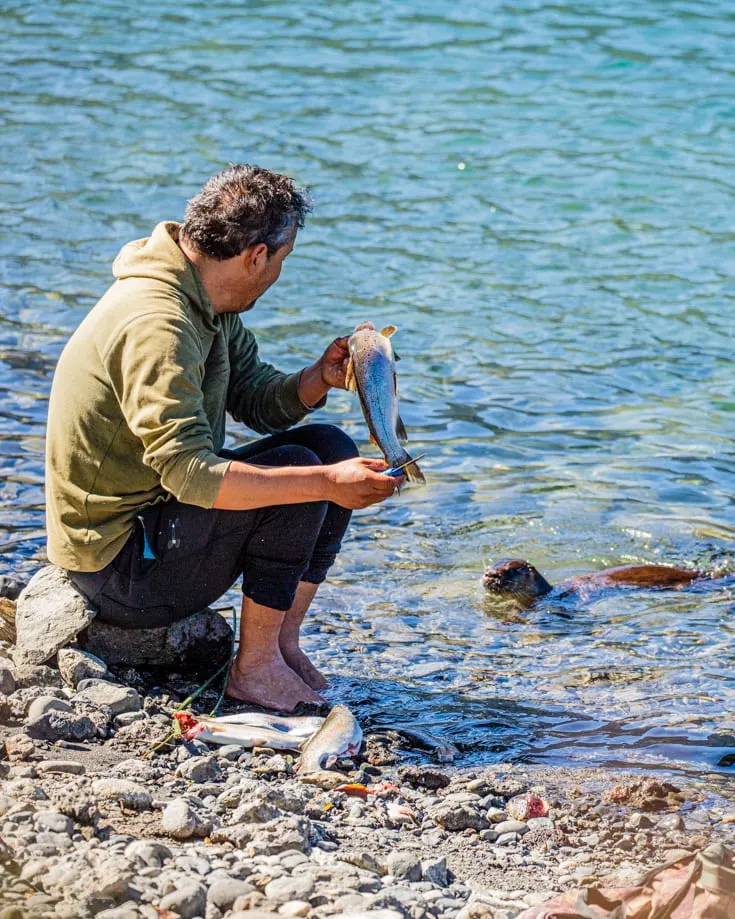 We need good wifi to run this blog. Uploading photos and posts aren't possible on a ropey wifi connection from a mobile phone.
We spend a lot of time thinking about where we can get a good connection so you can benefit from our musings.
If your route follows a good phone signal, check in your home country if telecoms companies offer a great value roaming data package.
We couldn't get one from the UK to last more than 2 months.
Failing that, consider local sim cards and data packages.
In South America, data is dirt cheap and coverage excellent until you leave the towns and villages. The pay-as-you-go packages include free access to social media and WhatsApp.
There are often free wifi signals around too. Getting a great wifi signal at a fuel station or town square is always a cause for celebration for us. This is how we roll!
Update: We've since discovered Wifi boosters & eagerly awaiting Starlink satellite wifi! Read more about how to get internet in your RV and camper now.
Sightseeing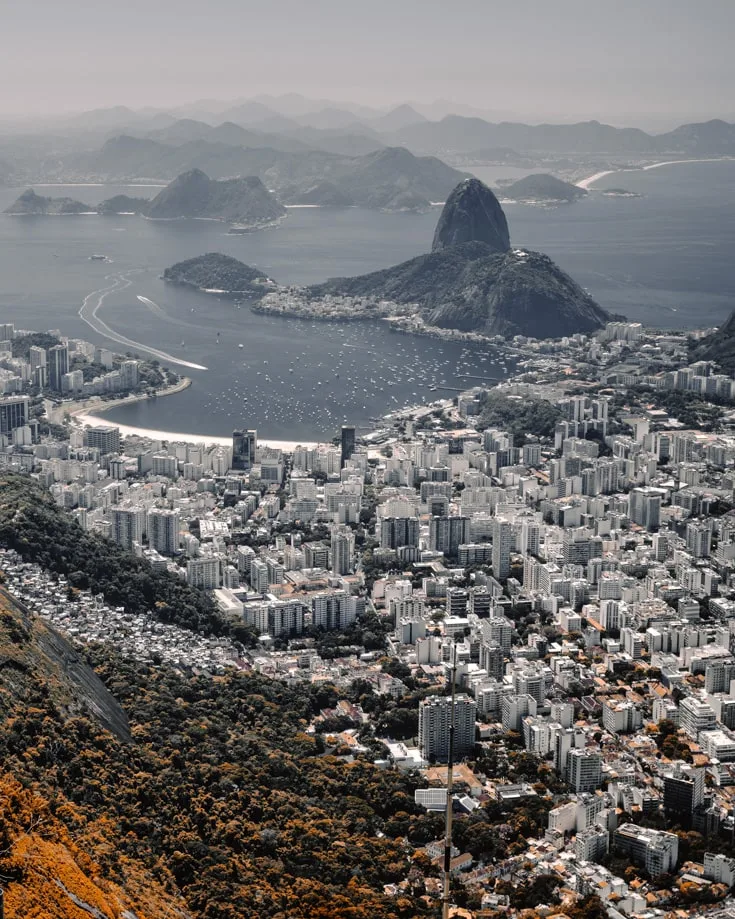 Our van life is a part digital nomad, part overlanding.
Travel is an important part of our way of life, so visiting tourist attractions along the way is part and parcel of the journey.
While the tourist industry has done a fantastic job of making places accessible to us, they often come with an entrance fee. Some are pretty expensive too.
While cost may not stop you from visiting, let's say Machu Picchu, often you can find ways to visit for less. But not all incredible places cost an arm and a leg.
You can often find things to do for free. From free walking tours in capital cities to visiting museums on the right day of the week and many things in between.
Even visiting Fitz Roy in El Chalten, Argentina was completely free of charge!
Toilets, Showers and Laundry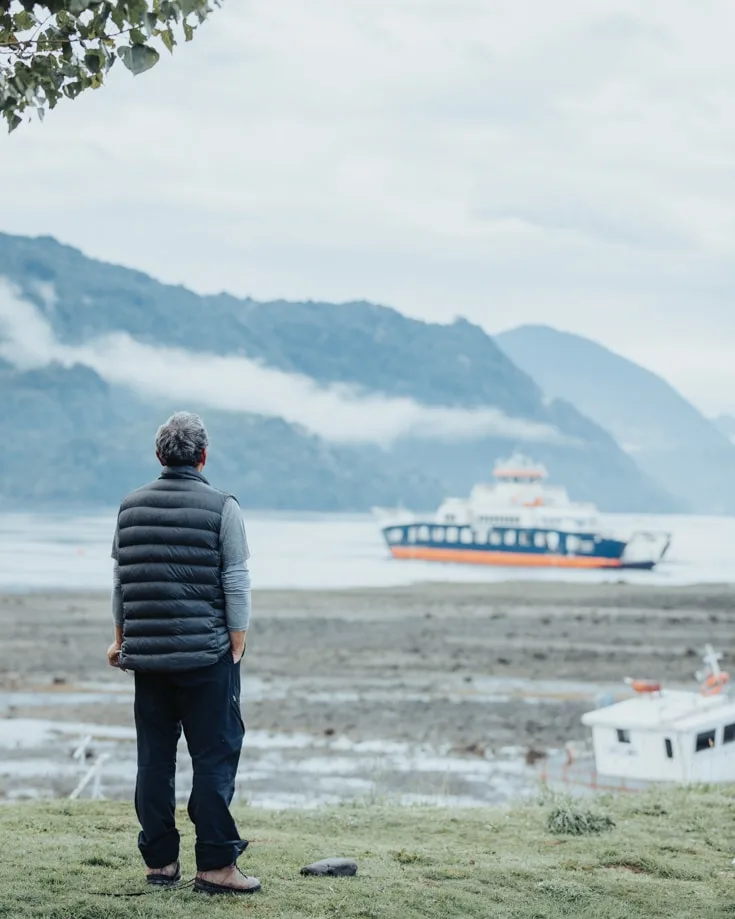 Contrary to popular belief, van dwellers aren't the great unwashed.
Neither do we hunch down at the river's edge, scrubbing undies on a rock (although we have done).
We keep van life laundry costs down with hand washing, much easier when the weather is fair. We send bulky items to local laundries for a full-service wash. Sometimes, we even get all our socks back.
We have a campervan composting toilet and showers on board so don't need to pay for facilities. That said, we only have outdoor showers so in built-up areas, finding somewhere discreet can be a challenge.
There are plenty of alternative campervan toilet options too, and some are pretty simple, cheap, and small.
We've never struggled to find somewhere to shower – usually, fuel stations or truck stops have facilities with a nominal or zero fees.
In the USA, many people sign up for gym membership plans with Planet Fitness or some such 24/7 facility, keeping fit and clean in one swoop!
So how much does our van life cost?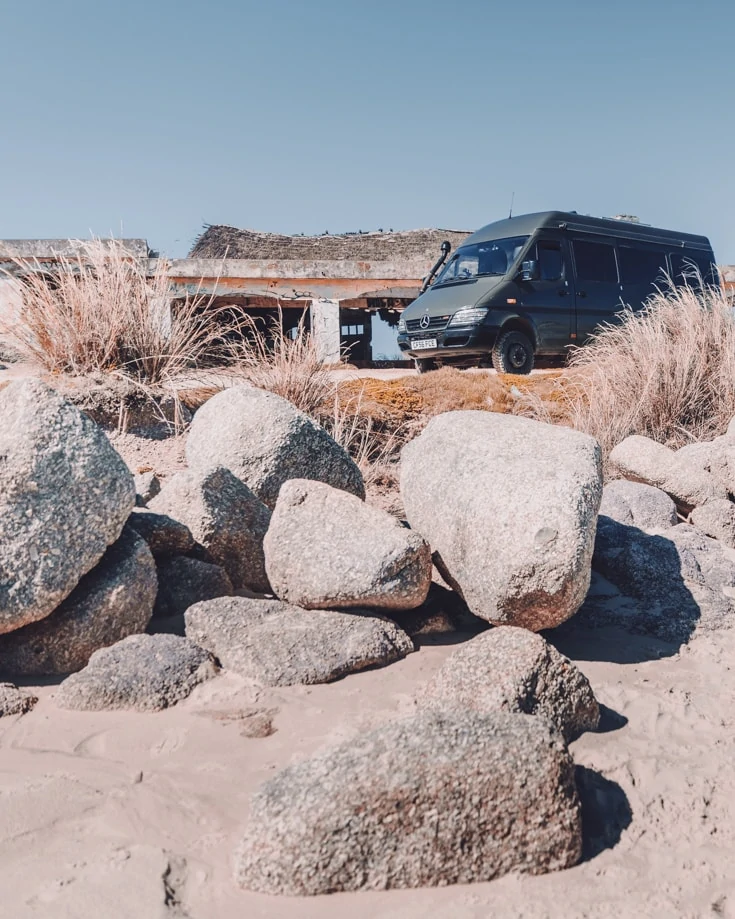 We've been living in a van full time for 2 years now. Our primary objective is about travelling so we spend more on sightseeing activities than we might otherwise.
We've excluded the cost of shipping too as it doesn't apply to everyone and would detract from the purpose of sharing our monthly van life expenses with you.
Our average monthly expenses are GBP £1027 or around US $1263. Some months we spend much less and others we spend a lot more.
| | |
| --- | --- |
| Fuel & tolls | £290 |
| Groceries | £260 |
| Sights & entertainment | £224 |
| Laundry | £24 |
| Camping & parking | £65 |
| Insurances | £93 |
| Repairs | £65 |
| Comms | £6 |
| TOTAL | £1027 |
This is for 2 people living full time in a van and travelling in South America.
We've spent 3 months in Brazil, travelled to Easter Island, saw much of the Atacama Desert, fell in love with Patagonia, and explored so much of Argentina, Chile, Paraguay, and Bolivia. Not bad at that price, hey?
We're not completely comfortable sharing our personal information but hope it helps you assess the affordability of van life.
Make the necessary adjustments to suit your lifestyle to calculate and estimate your own van life costs.
Like it? Pin it!