We love living and traveling in our van full-time van, but it's not all plain sailing. It takes time to get into the swing of things.
When we first began living in our van full-time over four years ago, it took us a few months to fine-tune how to make day-to-day van life and small space living easier.
Van life can provide many benefits such as freedom, independence, flexibility, and adventure.
However, it is also essential to be aware that there are some challenges that come with living in a van, such as limited space and lack of privacy.
New van lifers can learn from our mistakes and hit the ground running by following a few of these van life tips and tricks.
When you click on links to various merchants on this site and make a purchase, this can result in this site earning a commission. As Amazon Associates, we earn from qualifying purchases. For more info, please check our disclosure page.
1. Find The Perfect Van
Finding the perfect van is important for new van lifers because it will quickly become home.
However, a van that's not suited for your lifestyle can quickly lead to frustration and a feeling of being trapped.
The perfect van should have enough space to store all of your belongings, as well as be outfitted with everything you need to live comfortably on the road.
It is also important that the van is easy to drive and has good gas mileage so that you can explore as many places as possible without breaking the bank.
Read more: How To Choose The Best Camper For Van Life
2. Get To Know Your Van & Its Limits
When living in a van, it is vital to know your vehicle inside and out. This includes understanding its weight and dimensions as well as knowing its limits.
Your driving license may have restrictions on the weight of the vehicle you're legally allowed to drive, so you must keep within those rules.
You're also likely to come across some bridges and roads that restrict access to vehicles over a certain weight.
Filling your fuel and water tanks can quickly add many kilograms to the load, so it's essential to understand the fully loaded weight.
The weight of your vehicle affects a multitude of factors, including fuel consumption and handling. If you're about to convert a van to a camper, read our article on build tips to help distribute weight for safe handling.
Most vans are much higher than standard cars, and many are wider. Just as some bridges and roads limit vehicles by weight, some have restrictions on width and height.
It would be a bad day to get your van wedged beneath a bridge.
Understanding how your vehicle handles different terrains and weather conditions is also important.
4wd campers aren't essential (although we have one and love it), but every vehicle handles conditions slightly differently.
Take time to learn your van's handling capability.
3. Create A Routine
Creating a routine is essential for new van lifers because it will help you feel more organized and settled in your new surroundings.
Having a routine will also help to minimize stress and maximize efficiency.
As a newbie van lifer, you need to establish a routine that works for you and one that can be easily adapted to your ever-changing lifestyle.
Some of the things that you may want to include in your routine are:
Mealtimes
Bedtimes
Wake up times
Exercise times
Time for work or school
Time for relaxation
Read more: Top RV tips & tricks to boost your camping experience
4. Pack All Your Campervan Essentials
One of the most important things to do when living in a van is to pack all your essentials. This will help make your life on the road easier and more comfortable.
Some of the essential items that you should pack include:
A kitchen set-up including a stove, pots, pans, and plates
Comfy bedding
A storage system for your belongings
Camping chair & picnic table
Wine
Corkscrew
Read more:
Van Life Essentials Packing List for Life on the Road
The Best Campervan Accessories for a Comfy Van Life
Van Life Kitchen Essentials You Need to Cook Up a Feast
5. Keep Your Campervan Van Organized And Tidy
When you live in a small space like a campervan, keeping everything neat and tidy is crucial.
Not only will this make your living situation more comfortable, but it will also help to minimize stress.
There are a few simple things that you can do to keep your campervan organized and tidy:
Use storage containers to organize your belongings
Hang organizers on the walls to store smaller items
Keep the floors clean by using a broom and dustpan or vacuum
Make sure that all of your belongings have a home
Read more: 33 Clever RV Storage Ideas That Will Help You Organize Your Camper Like A Pro
6. Nail Your Van's Climate Control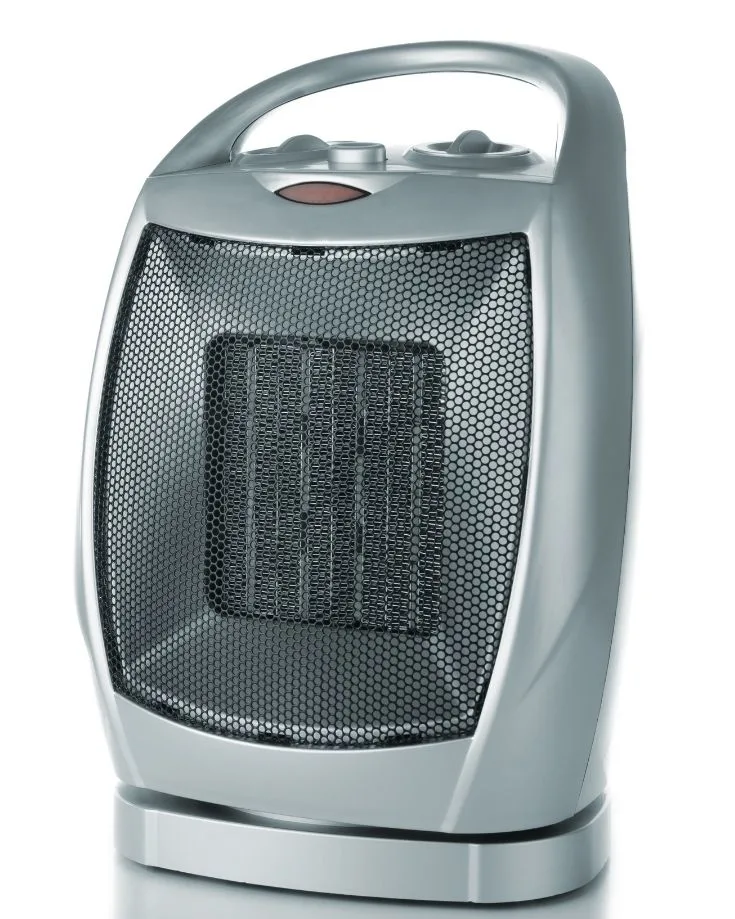 One of the biggest challenges when living in a van is keeping your climate under control.
This is especially true during the summer months when temperatures can soar.
If you don't have a way to keep your van cool, you'll quickly become uncomfortable and stressed.
There are a few ways that you can nail your van's climate control:
Use Reflectix to keep the sun out
Use awnings to keep the sun off of your windows
Pack an ice chest
Use inflatable RV skirting to help keep the underbelly cool.
Likewise, unless you're a snowbird, full-timers are likely to need at least some way to heat their vans. Keep the heat in and the cold out using:
A heater that runs on propane, butane, or diesel
Excellent insulation works well in winter too
And skirting is perfect for keeping the underbelly well insulated to avoid heat loss
Read more:
How to Cool A Camper Van Without Air Conditioning
How To Keep Warm In Your Van During Freezing Weather
Best Diesel Heaters for Campervans & RVs
Best Portable Propane Heaters for Inside Your RV
7. Make Your Campervan Homey!
One of the best things about finishing a campervan conversion project and living in a van is making it feel like home.
This is important for newbies because it will help you feel more comfortable and settled in your new surroundings.
There are a few simple things that you can do to make your campervan feel like home:
Soft furnishings can help to create a cozy and comfortable environment. They can also add some personal touches to your van.
There are a few things that you can do to add soft furnishings to your campervan:
Use a throw blanket or pillows on the bed
Hang curtains or fabric panels on the windows
Add small plants or flowers (cacti are great)
Creating a cozy and comfortable space in your van will help to make your travels more enjoyable.
It will also help you to feel more at home in, well… your new home.
8. Consider Your Safety And Security
If you read too much into what you see on Instagram, you might think van life is all sunshine, surf, and happiness.
However, new van lifers need to be aware of the safety and security risks of living in a van.
One of the biggest safety risks for van lifers is theft.
Therefore, it is vital to take precautions to protect your belongings, such as locking your doors and windows and keeping your valuables hidden or locked away in a safe.
You may also want to consider investing in a security system or alarm for your van.
Boondocking and stealth camping are popular ways for van lifers to avoid spending money on campgrounds.
However, you must practice good stealth camping etiquette not to upset the community or put yourself at risk.
9. Get Out Of Your Van & Explore
One of the best things about living in a van is that you can get up and go whenever you want.
This freedom and flexibility are some of the main reasons why so many people are choosing to live in a van.
It can be pretty tempting to spend as much time as you can in your new pride and joy when you first start living in your van.
After all your hard work converting it, it's so rewarding to kick back and enjoy the fruits of your labor.
However, it is important to remember that van life is not all about staying in your campervan.
One of the best things about van life is that it allows you to explore new places and meet new people.
There are a few things that you can do to make the most of your travels:
Explore with no plan
Research interesting places to visit
Plan a BIG road trip
Connect with other van lifers
10. Stay Connected With Others
It's surprising how quickly you can feel isolated when you begin living in a van.
It is important to stay connected with others because it will help you feel less alone and more connected with your friends and family.
There are a few ways that you can stay connected with others:
Join online forums or Facebook groups specifically for van lifers
Connect with other van lifers in person
Attend van life events or meetups
Travel with a friend or group of friends
11. Be Prepared For Anything
One of the most important things for new van lifers to remember is that anything can happen at any time.
This is why it is important to expect the unexpected.
Some of the things that you may want to consider packing in your van are:
Being prepared for anything will help you feel more confident and safe while traveling in your van.
12. Get Van Life Travel Insurance
Van life can be a great way to see the world, but it's important to be prepared for anything that might happen while you're on the road.
That's why it's a good idea to have an excellent travel insurance policy while you're living in your van.
Travel insurance can help protect you in unexpected events like accidents, illness, or theft.
It can also help you recover your costs if something goes wrong and you have to cancel your trip or return home early.
We know the cost of a long-term travel insurance policy can be high but don't fall into the trap of thinking it's a waste because you'll never claim against it.
If you have an accident and need medical care, or worse, medical evacuation, the costs can run into the hundreds of thousands, if not millions of pounds.
So, if you're planning on hitting the open road in your van, make sure to get travel insurance! It could save you a lot of hassle and expense down the road.
We've only found one company to offer a specialized van life insurance policy: SafetyWing.
A good van life policy takes the relevant bits of travel insurance and combines them with the necessary elements of a health insurance policy.
With specialist van life insurance, you're covered for things like outpatient treatment, not usually covered by travel insurance.
There are a few key things that new van lifers should keep in mind when living in a van:
Be aware of the safety and security risks associated with van life
Stay connected with others to feel less alone
Expect the unexpected
If you're interested in learning more about van life and how to make the most of it, subscribe to our van life newsletter!
We'll send you tips, tricks, and advice on everything from safety and security to stealth camping and road trips. You don't want to miss out!