I'm unfit! Why walk when I have a Unimog? Well the Lake District National Park doesn't allow Unimogs to drive up its hills.
The Lake District is seriously beautiful and the best views are to be had from up high and that was my aim.
Walking in the Lake District is hugely popular for residents and visitors alike.
Even though I'd never climbed a mountain under the steam of my own legs hey, with toddlers and OAPs skipping up, I figured it'd be a breeze! I certainly never thought it'd half kill me!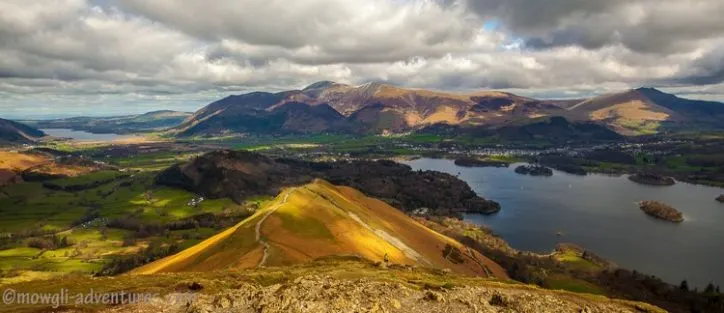 Mountain or Fell?
Some would argue Catbells isn't a mountain at all. Not that it's not high enough at 451m above sea level but because the area tends to be referred to geographically as the Lakeland Fells.
Well, my sense of achievement won't allow be to accept that. I climbed a mountain, I did not walk a fell and I'm sticking with that.
Walking in the Lake District: Catbells
The Catbells Mountain (!) is hugely popular. I climbed it on a chilly, bright spring morning and it was very busy. For this I was grateful and embarrassed in equal measure!
Once I was half way towards the summit and already tiring, I felt nothing but embarrassment as octogenarians and toddlers alike greeted me with chirpy good morning's as they briskly passed me by.
As I climbed the final ascent which was more of a desperate scramble than a anything else, the embarrassment faded into a sense of gratitude for the hordes of enthusiastic ramblers would become my rescuers, should the need arise.
As it turned out I didn't need rescuing, I must be a natural!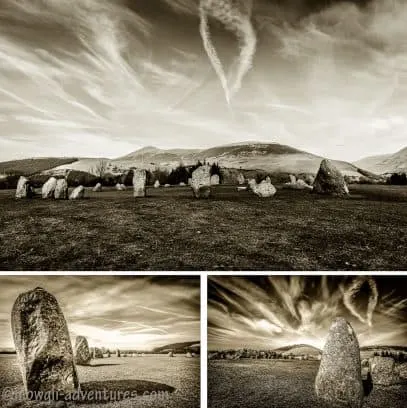 The views really are stunning. As the walk ascends, the views over Derwentwater, Keswick and the Newlands Valley are very special.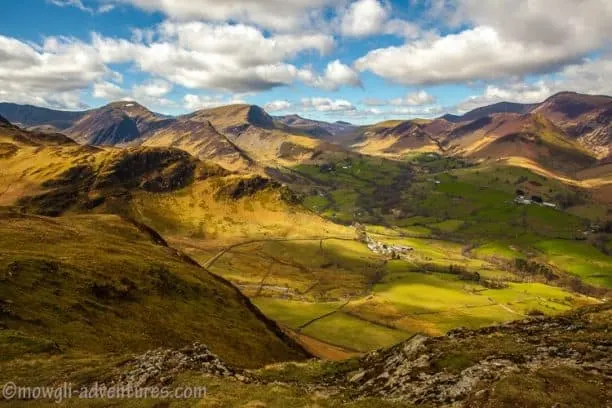 There are plenty of points to stop and take in the scenery on the way up. And the recovery opportunity this affords would be tantamount to self-harm to miss for someone as unfit as I!
Once I'd reached the summit, my legs told me enough was enough and the views would need to wait whilst they returned from a jelly like consistency to something that could vaguely, albeit shakily, hold me up.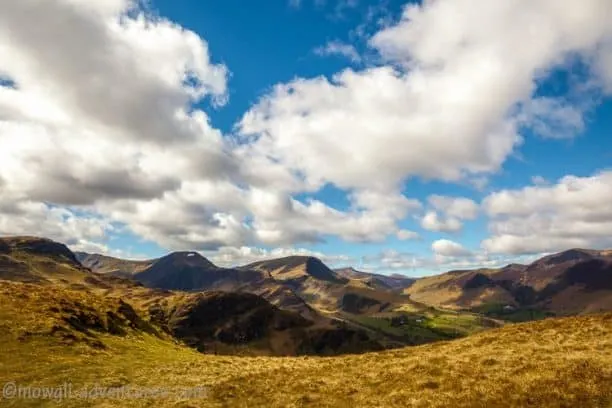 The descent was in many respects much easier – it was all downhill, after all. But the steps are steep and my weak knees creaked and grinded all the way.
Meeting fellow walkers ascending via this route though makes for an easier passage. They certainly took the tough route up! I doubt I'd have made it all the way to the summit, had I chosen this clockwise direction.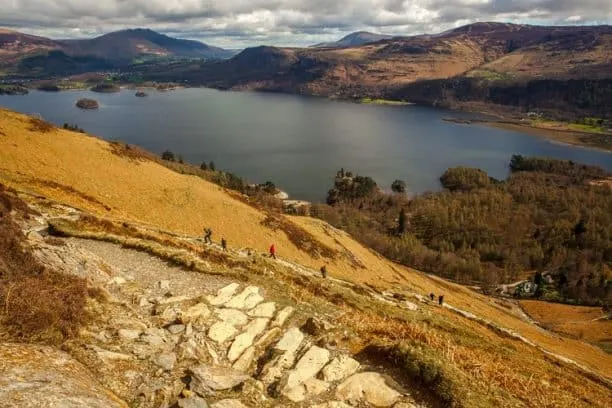 Aside from the fantastic views and the dreadful realisation that I am incredibly unfit, the exhilaration I felt from my first summit of a mountain has left me with the climbing bug.
Maybe walking in the Lake District just once doesn't make me worthy of the title of mountaineer but with our UK road trip underway, I thought I'd give each of the highest peaks in England, Wales, Scotland and Northern Ireland a go.
Maybe I'm biting off more than I can chew. But I'm going to give them a try anyway. Maybe after that, assuming I'm successful, I will be worthy of the title! Now I just hope for some decent weather.
Like it? Pin it!