RVing is a great way to see the country, but it's not always easy to know where you're allowed to camp and how to do it without a campground's amenities.
Sometimes, developed campgrounds and RV parks are busy, and you may feel like you're sharing the space with way too many people.
So what about boondocking? Often referred to as dry camping, dispersed camping, and wild camping, what exactly is boondocking?
It can be frustrating when you're not sure of the rules or if you're going to get in trouble for camping somewhere. You might feel like you're taking a risk by boondocking.
You don't want to spend your trip driving from one Walmart parking lot to the next, do you?
Our complete guide to RV boondocking is here to help! In this post, we'll cover everything from finding campgrounds and understanding the unspoken etiquette to tips on how to make your experience more comfortable.
This post will teach you everything you need to know about finding free camping spots, avoiding trouble with law enforcement, and living life on the road.
We'll also answer some of the most common questions about boondocking so that you can feel confident in making the switch from camping on crowded campgrounds to living freely and comfortably under the stars.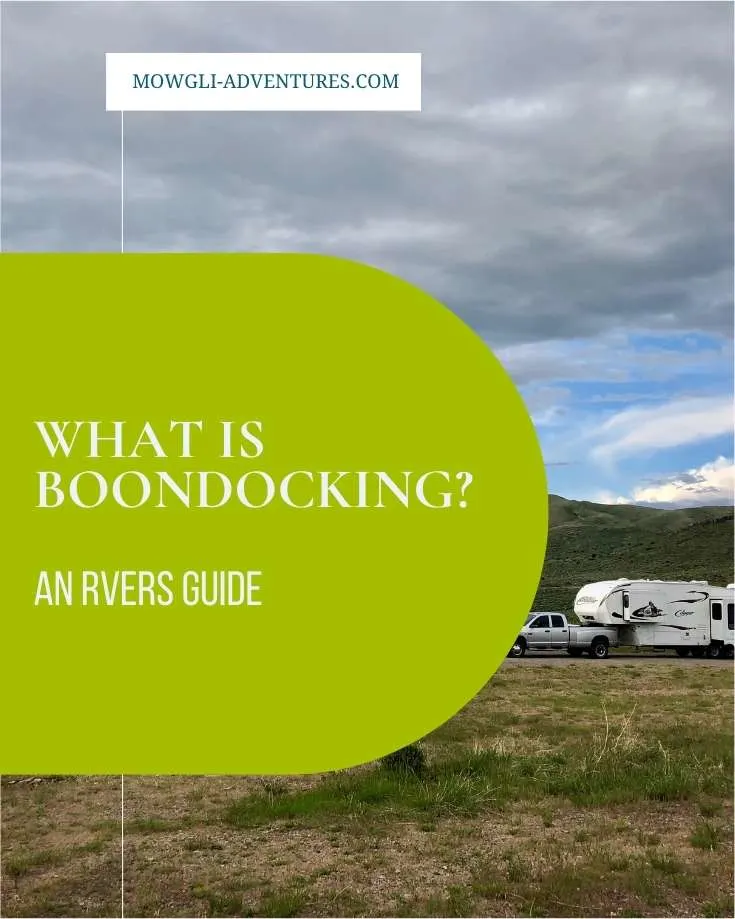 What Is Boondocking?
Boondocking is basically camping in an RV without any amenities that a campground would provide, like water, electricity, and sewer hookups.
This can often mean boondocking in remote or rural areas, which can be a great way to see parts of America that you wouldn't otherwise get to see. And the best part is that it's usually free!
Boondocking can also be a great way to get away from the crowds and enjoy peace and quiet.
One of the great things about boondocking in an RV is that there are so many places you can do it. The National Forest Service, Bureau of Land Management (BLM), and Department of Fish and Wildlife are just some public land management agencies that allow dispersed camping on some of the lands they manage.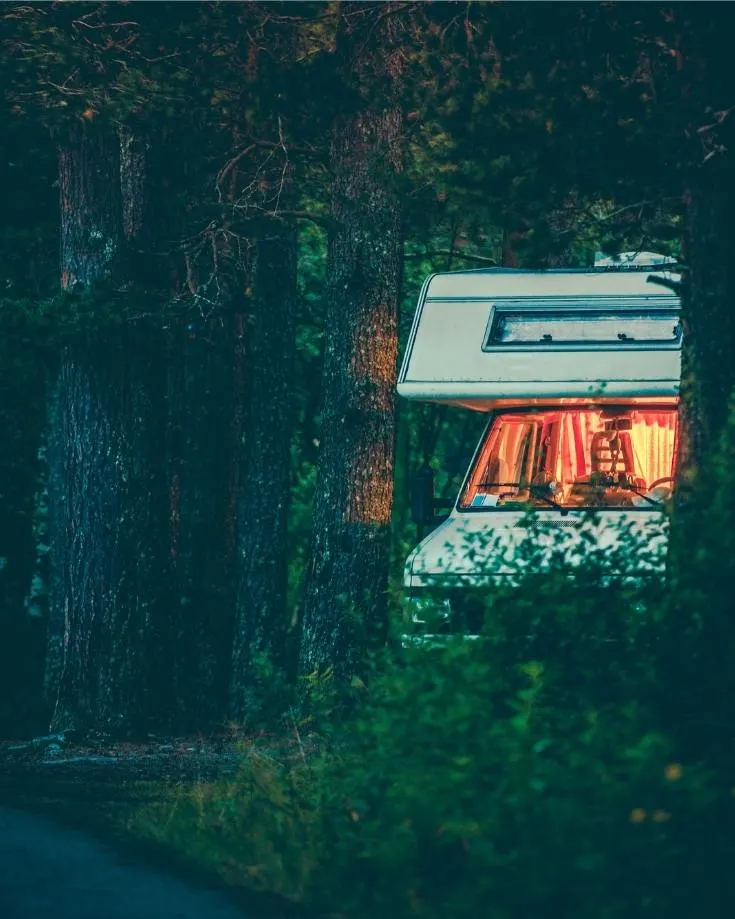 You can pitch your RV or tent outside of a designated campground and enjoy the peace and quiet of a more remote location.
Of course, boondocking is not without its challenges. There are usually no amenities like water or electricity, so this type of camping is great for those who enjoy being one with nature and don't mind roughing it a bit.
You'll need to be extra careful to leave no trace, making sure you're not disturbing the natural resources or harming the environment in any way.
Boondocking can also be difficult in hot weather. For example, you may not have access to showers or enough power to run your air conditioning. But for those who are looking for an adventure, boondocking is a great option.
There are different types of boondocking, named according to where you camp.
Undeveloped Boondocking Camps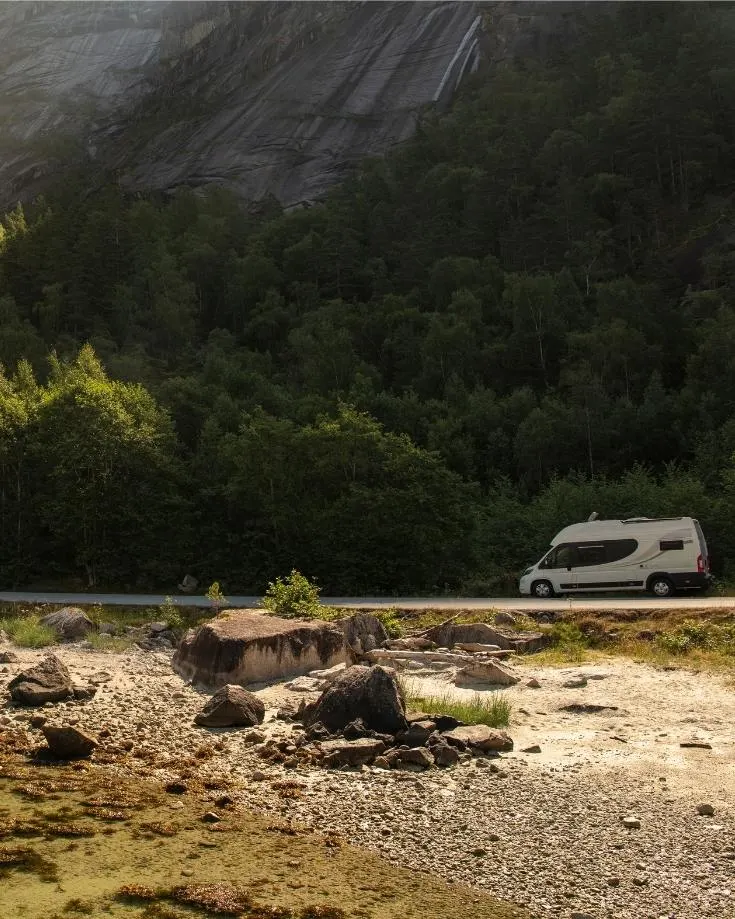 Boondocking away from campgrounds in undeveloped areas is gaining popularity among RVers who enjoy a more remote and rustic camping experience. While boondocking in an undeveloped campsite may sound daunting to beginner RVers, it's a great way to get back to nature and enjoy peace and quiet.
Undeveloped campsites can be found on United States Forest Service (USFS) property or BLM land. There are often no obvious signs of a camp spot, although previous RVers may have (sadly) left their mark.
Dry Camping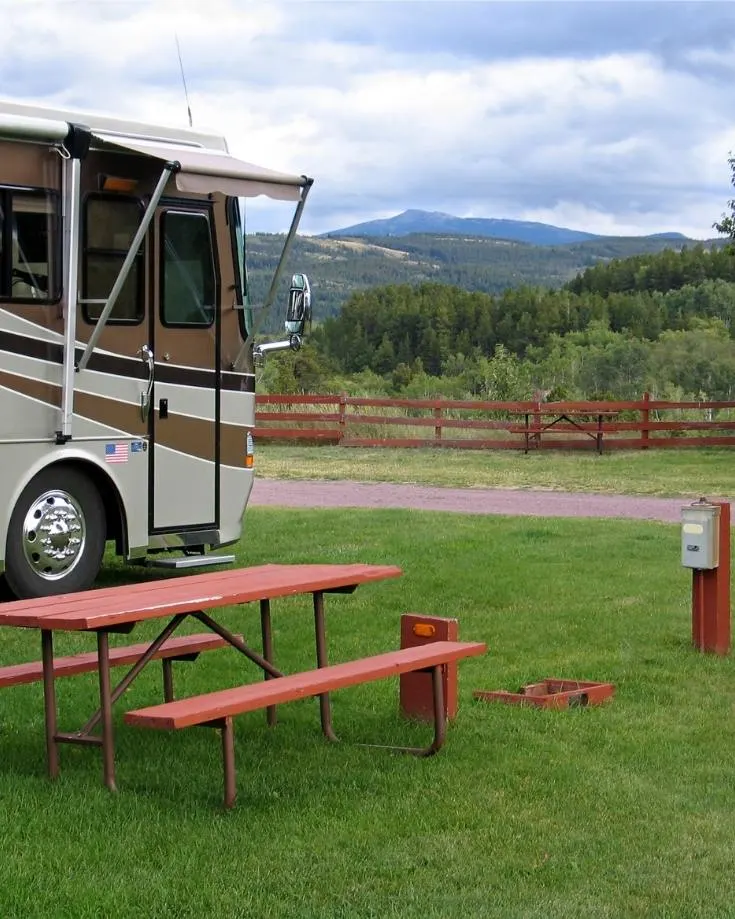 Sometimes called "wild camping," this is when you boondock in a campground but without any hookup facilities. It's a compromise between going completely off-grid in remote areas and being on a fully-serviced pitch.
Many campgrounds offer some lower-priced pitches that have no on-site facilities. That means you need to generate your own power, and some campgrounds will allow you to run a generator.
Water taps are usually available, although you may need to drive your RV to the fill points to top up.
Although sewer hookups aren't available on a dry camping site, campgrounds often have a dedicated dump station. But, again, you may need to move your RV to use it.
Dry camping is ideal for trying out your RV for boondocking, especially for first-timers. It lets you safely assess if you have enough power for all your electrical appliances and if your water tanks are big enough for off-grid living.
Overnight Parking Stays
There are times when you need a place to pull over and sleep for the night. Whether you're on a long road trip between destinations or just looking to save some money on lodging for the night, overnight RV parking can be a great option.
Here are some options for overnight camping opportunities in your RV.
Moochdocking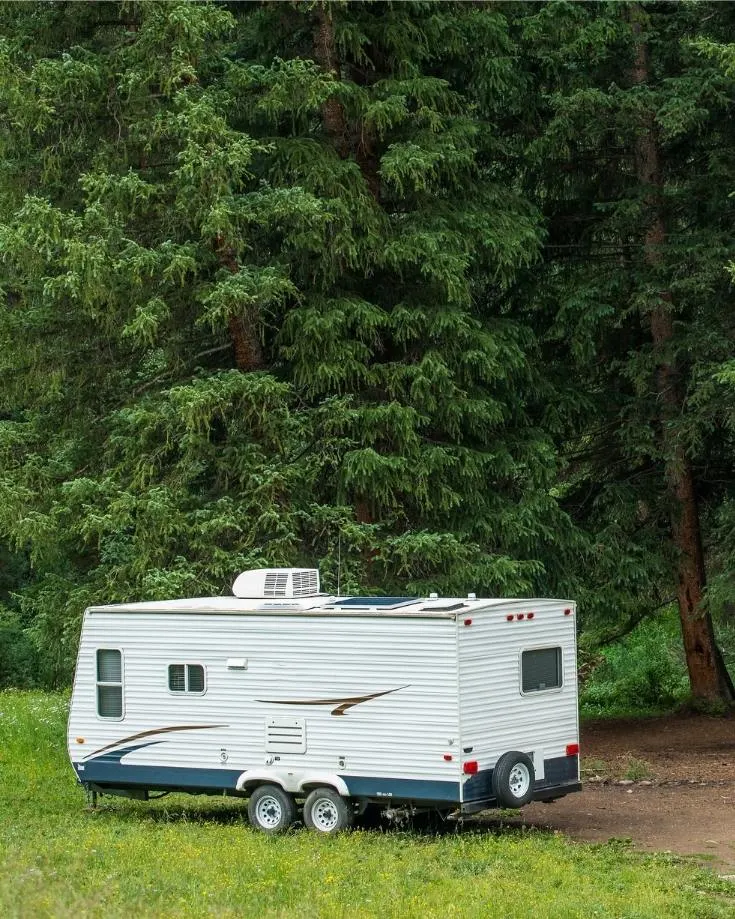 Moochdocking is when you camp in your RV on a friend or family's property for free. You might park on their driveway, land, or the street. As long as you have permission from the owner, moochdocking is legal. If you park on the street, make sure you're not violating any parking restrictions.
Moochdocking – or driveway camping- is a great way to save money on your RV trip. Plus, it's a great way to catch up with friends and family while you're on the road.
If you're moochdocking, make sure you're respectful of your hosts' property and follow any rules they may have. For example, they may ask you to not use their water or electricity, or they may have quiet hours you need to follow.
Also, make sure you leave the area just as clean as you found it and consider making a small donation to help offset any costs they might incur while you're staying with them.
Wallydocking (Walmart Parking Lots)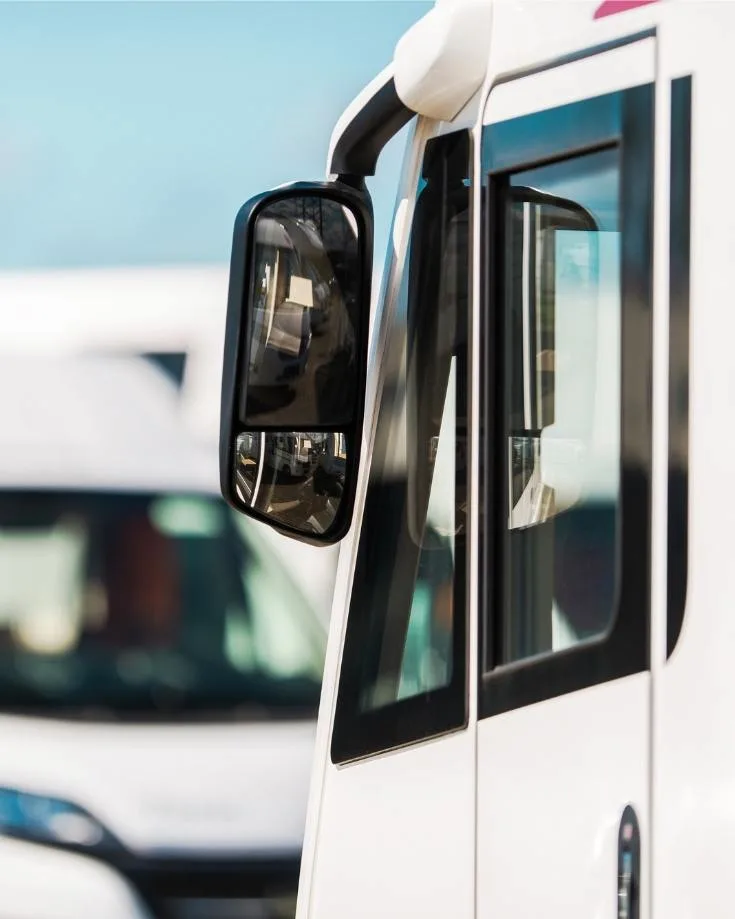 Overnight stays at Walmart are more common than you might think. In fact, many RVers plan their routes specifically to include an overnight stay at Walmart, known as "Wallydocking." While some people might think this is strange, it's actually a great way to save money on camping fees.
Plus, it's a convenient way to rest and stock up on supplies before continuing your journey.
Some Walmarts have put up signs prohibiting overnight stays, but you may be given the go-ahead if you ask the store manager.
When you click on links to various merchants on this site and make a purchase, this can result in this site earning a commission. As Amazon Associates, we earn from qualifying purchases. For more info, please check our disclosure page.
How To Find Boondocking Sites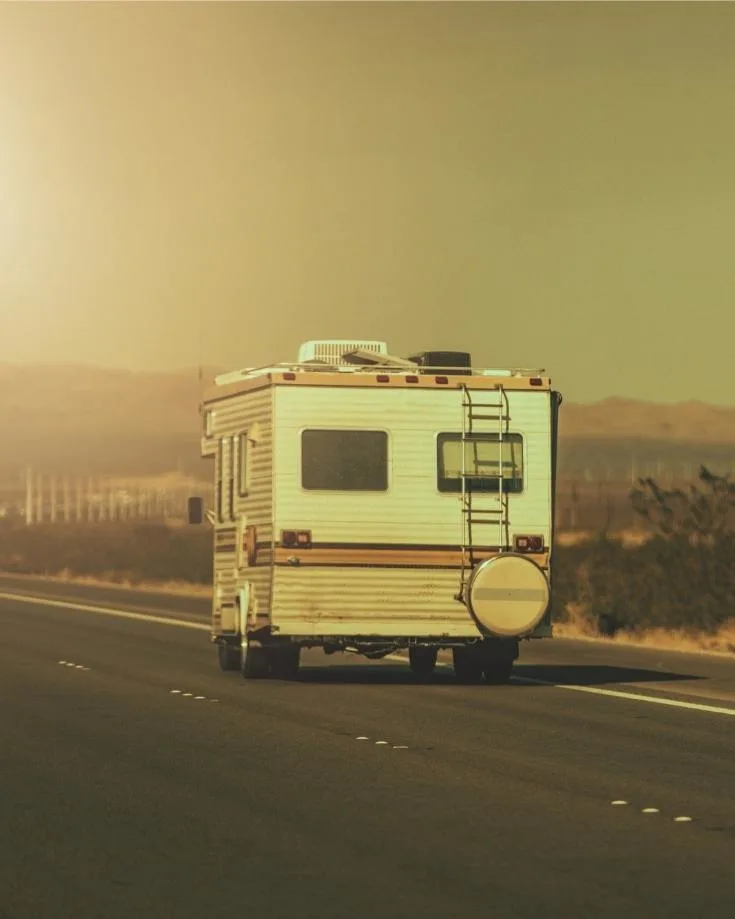 So, how do you find a place to boondock with your RV? Finding a place to boondock in your RV can be a challenge, but it's definitely doable with a little bit of research.
There are a few ways to go about it, and we find having several of these tools at our disposal means we rarely struggle to find a boondocking site when we need one.
Use RV Camping Apps
Many apps can help people find a place to camp and park their RV. They can also be very helpful in finding free camping spots or unusual places to visit.
Here's a summary of our favorite apps for finding RV boondocking sites:
Allstays – an excellent app for finding camping spots and information on road conditions for challenging routes. In addition, RVers have found the app very useful for finding campsites and information on Walmart and truck stop parking.
Harvest Hosts – A membership program with over 3000 unique camping locations, like golf courses and vineyards.
Boondockers Welcome – Another membership program, this is an online platform that connects RV travelers with people who are willing to let them park their vehicles on their property for free. This is a great way to have a more special and fun camping experience.
iOverlander App– a tool for all RV and motorhome travelers who want to share their opinions with other like-minded people. It's a website and mobile app that allows users to enter and update information about points of interest.
Campendium – With pictures and reviews of RV parks, campgrounds, national parks, and other boondocking locations all over the country, Campendium can help you find the perfect spot to park your RV.
Read more: Best RV Camping Apps For Boondocking, Uniques Stays & Road Trips
Word Of Mouth
One of the many benefits of RV travel is meeting other RVers and connecting with like-minded people.
Meeting other RVers and talking to them about their experiences can help you find some great spots that you would never have known about otherwise. Plus, it's a great way to make friends and learn about new places.
If you're looking for a great way to find RV boondocking sites, word of mouth is a great way to go.
BLM Land Boondocking Sites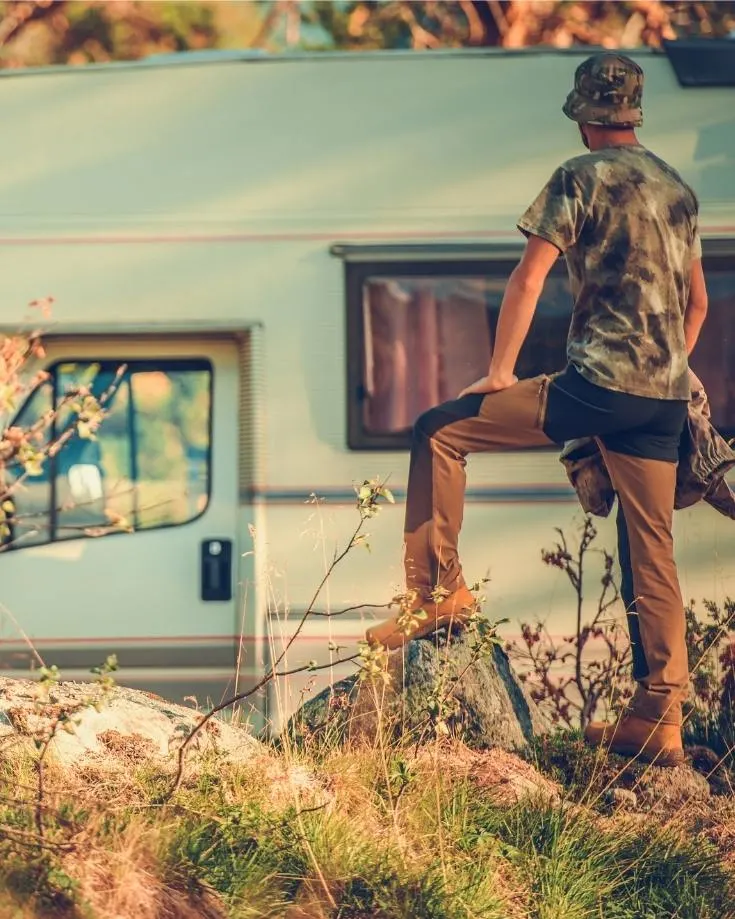 If you're looking for a more natural and remote camping experience, try camping on BLM land. BLM is a federal agency that oversees almost 250 million acres of land open to the public for camping and RV boondocking.
The best way to find boondocking sites on BLM land is to use the app Allstays or visit the BLM website.
Is Boondocking Safe?
Boondocking is a great way to save money on camping fees, but it's essential to be aware of the risks. When you're boondocking, you're usually doing so in remote areas with little or no cell phone service. This can make it difficult to get help if you need it.
Read more: Best Cell RV Cell Phone Boosters
It's important to be prepared before you go boondocking and to have a plan in place in case of an emergency.
Whether you're an experienced RVer or new to boondocking, it's always important to take safety precautions. Here are a few safety tips to keep in mind when boondocking:
Make sure your RV is in good working order before you leave
Before heading out to a remote location, ensure your RV is in good working order. This includes everything from checking your tire pressure to ensuring all your lights are in working order. If something happens while you're boondocking in a remote area, it will be hard to get help.
That's why it's also essential to understand your RV and how it works. Familiarize yourself with all the different systems and know-how to troubleshoot common problems. Then, if something does go wrong, you'll be well prepared to fix it.
Read More: How Long Will RV Battery Last Boondocking?
Pack plenty of food, water, extra clothes, and blankets
Pack plenty of food and water and extra clothes and blankets. This way, you'll be safe and comfortable if something bad happens.
Also, follow all safety protocols for your gear when setting up your camp. And if you run into any trouble, don't hesitate to reach out to the nearest ranger station or another authority figure for help.
Pack a first-aid kit and make sure you know how to use it
When you're out camping in your RV, it's important to be prepared for any situation. That's why it's a good idea to pack a first-aid kit and make sure you know how to use it.
This is especially important if you are boondocking in a remote area where help may not be readily available.
In addition to the basic items like bandages and antiseptic, your first-aid kit should also include any prescription medications you take.
Read more: How to Make a DIY Travel First Aid Kit Perfect for Van Lifers
One of the most important safety precautions is to avoid sharing your location on social media. Even if you're not posting your exact coordinates, sharing photos or general information about your location can give people a good idea of where you are.
If someone were to find out your exact location, they could potentially steal your RV or harm you.
So, it's best to wait until you've left the area before sharing any details about your boondocking adventure on social media.
Store your valuables in a safe
When you're boondocking in a remote area, it's essential to take steps to keep yourself and your belongings safe. One of the best ways to do this is to store your valuables in a safe.
This can include anything from your passport and credit cards to jewelry and prescription medications. By keeping your valuables in a safe, you can rest assured that they will be well-protected in case of an emergency.
There are various safes on the market, so you'll need to choose one that best suits your needs. We recommend buying a safe that can be screwed to your RV's floor inside a cupboard so it can't be easily removed by would-be thieves.
Trust your instincts
Trusting your instincts is vital at all times, but especially when RV boondocking in a remote area. If you get a bad feeling about an area, don't hesitate to leave. It's better to be safe than sorry.
When you're out camping in your RV, you're far away from help if something goes wrong. If something feels wrong or unsafe, don't hesitate to take action. Trusting your instincts could save your life.
Boondocking can be a great experience, but it's important to be aware of its risks. By following some simple safety guidelines and trusting your instincts, you can help ensure that your boondocking experience is safe and enjoyable.
RV Boondocking Etiquette: The Unspoken Rules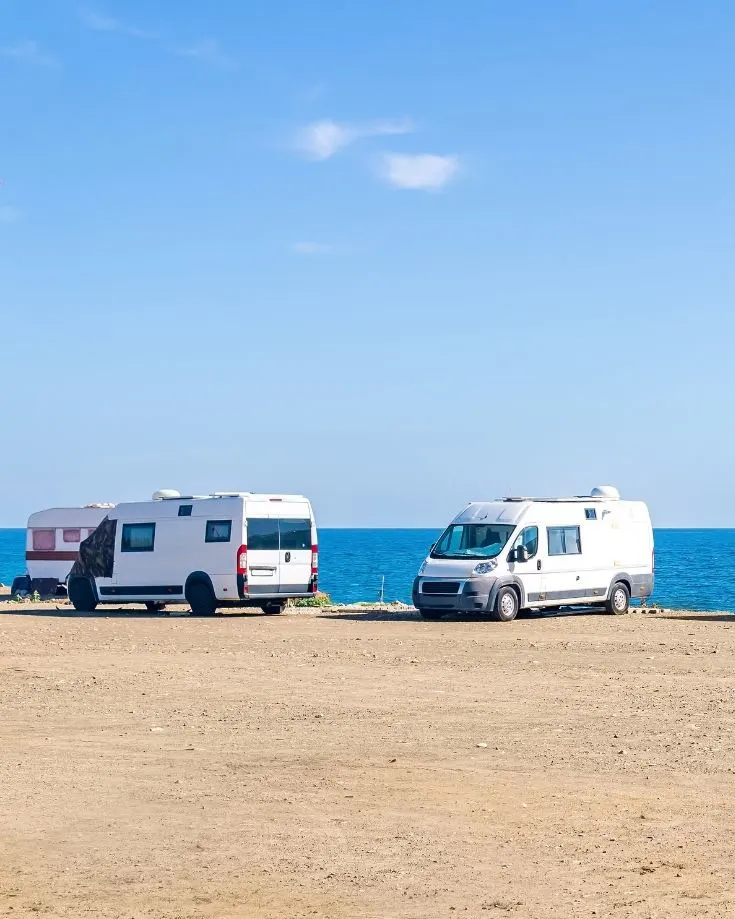 If you're new to RV boondocking, there are a few unspoken rules that you need to be aware of before hitting the road. In this section, we're going to go over the basics.
These rules help make sure that everyone has a safe and fun time while camping. In addition, they'll help you avoid problems with the law, keep your campsite clean, and make sure you don't disturb your neighbors.
Here are a few of the most important unspoken rules for RV boondocking:
1. Know where you can and can't camp: The first rule of RV boondocking is to know where you can and cannot camp. Many places allow RVs to camp for free, but many do not. Always check the local regulations before setting up camp. If in doubt, either ask permission or find a more suitable spot.
2. Be considerate of nature & the local wildlife: When you are RV boondocking, you are camping on public or private land, often surrounded by natural beauty. These areas are home to local wildlife and fauna and deserve to be protected. This means leaving no trace, packing out all of your trash, not driving off-road, and respecting any fire restrictions that may be in place.
3. Leave the area better than you found it: Not all boondockers are responsible, and those that aren't give the rest of us a bad name. That results in sites closing down and new rules restricting our access to boondocking sites. We can all do our bit by picking up litter and making a difference for the better.
4. Be considerate of your neighbors: Just because you're boondocking does not mean that you should make a lot of noise or disturb the peace. Instead, be considerate of your neighbors and keep the noise to a minimum.
Boondocking Essentials for RVers
There's nothing quite like the freedom that comes with being able to pack up and RV camp anywhere you want. But before you can start enjoying nature's beauty, you need to make sure your RV is ready for boondocking.
We've written another post on choosing the right boondocking essentials for your RV to help make your trip a success! But in summary, here are our top 5 picks:
JACKERY 1000 SOLAR GENERATOR

Perfect backup for boondocking in an RV
Significant backup for your RV electrical system
Includes 2 x 100w portable solar panels

CHECK PRICE►
READ FULL REVIEW►
RENOGY ECLIPSE MONOCRYSTALLINE SOLAR SUITCASE

60w, 100w & 200w options
With or without a charge controller
Corner protected aluminum frame

CHECK PRICE ►
WEBOOST DRIVE X RV CELL PHONE SIGNAL BOOSTER KIT

Works when parked up and on the move
5g compatible
Works with multiple devices

CHECK PRICE ►
HEATER BUDDY RADIANT PROPANE HEATER

Auto shut-off for safety
Heats your space quickly
Small and versatile

CHECK PRICE ►
CAMCO 44510 HEAVY-DUTY LEVELING BLOCKS

Sturdy but lightweight
Bright colored, easy to remember
Steady increments when stacking

CHECK PRICE ►
What Is The Difference Between Dry Camping and Boondocking?
The main difference between dry camping and boondocking is that boondocking is done in a more remote location, often without nearby amenities or facilities. This can be a great way to get away from it all and enjoy peace and quiet.
Meanwhile, dry camping is usually done in developed campgrounds that may have hookups and other amenities available, though not necessarily on your site.
Read More: Best RV Batteries For Boondocking
What Type of RV is Best for Boondocking?
To boondock, you need an RV that is set up for it. This generally means an RV with a solar panel and a deep cycle battery. The type of RV that is best for boondocking really depends on your needs and what you are looking for.
If you want an easy RV to set up and takedown, then a pop-up camper or a small travel trailer might be best for you. A Class B might be ideal if you want something easy to handle.
On the other hand, if you are looking for an RV with more space and amenities, then a fifth wheel or motorhome would be better. Ultimately, the best RV for boondocking is the one that meets your needs and allows you to enjoy your time camping off the grid.
Wrapping Up
RV boondocking is a great way to get away from it all and closer to nature. Boondocking is definitely for you if you enjoy remote locations and get off the beaten path.
If you're new to RVing, and a little nervous about your first boondocking adventure, try dry camping on a campground for a few nights first. It'll help you smooth out any issues with your kit or RV, so when you're in a remote area, you'll be able to camp trouble-free.
Remember to consider the environment and your fellow campers and always follow the Leave No Trace principles. With a bit of preparation, your next boondocking adventure will be a success!