Tiny House. Huge Garden.
Campervan & RV Winter Living
How To Winterize A Camper | Antifreeze, Air & Water Lines
-
Do you want to know how to winterize a camper? This comprehensive guide takes you step-by-step through winterizing your RV, from protecting it from rodents and draining the water tanks to protecting your plumbing from the cold. For many camper owners, the beginning of October marks the end of another season of travel. As the …
How To Heat An RV Without Propane & Stay Warm This Winter
-
Do you want to know how to heat a camper without propane? You can still enjoy all the benefits of RV living even when you can't refill your propane tanks. With some creativity and extra planning, you can keep your RV warm all winter. Winter RVing can be a great experience. You get to enjoy …
3 Best Heated RV Water Hose Options: Keep Your Water Flowing In The Coldest Weather!
-
A good quality heated RV water hose is crucial to avoiding frozen water hoses. A frozen water hose can spell disaster for any RV owner who isn't prepared for it, so it's important to take the necessary precautions. If you own an RV, you know that one of the challenges you face is keeping your …
Build Your Own Camper
DIY Campervan Conversion Kits | Furniture Modules to Kit Out a Van, Fast
-
Converting a van into a camper takes a lot of accomplished DIY skills. You'll need to be a carpenter, metalworker, electrician and plumber. At times you'll wish you were a magician! If you have all of these skills in abundance, a conversion might be relatively straight forward. Not everyone knows how to build a camper …
DIY Campervan Conversion | A 10 Step Guide to Converting a Van
-
Undertaking a DIY campervan conversion project is one of the coolest, rewarding and exhausting things we've ever done! We spent 2500 hours converting our van into a camper and have lived in her ever since. She's a 2005 Mercedes Sprinter 411cdi. Her long wheel base give us enough space for an onboard bathroom and with …
Camper Van Conversion Guide | How to Build a DIY Camper
-
So you want to build a camper van? Great idea! Whether you're preparing to live in a van full time, planning a short getaway, a long road trip, or have exciting overland travel plans, converting a van to a camper is a perfect way to go. Undertaking a camper van conversion is a mammoth project. …
Campervan Electrical Systems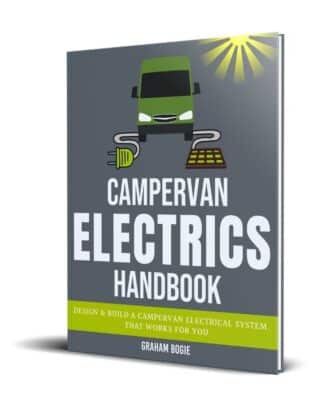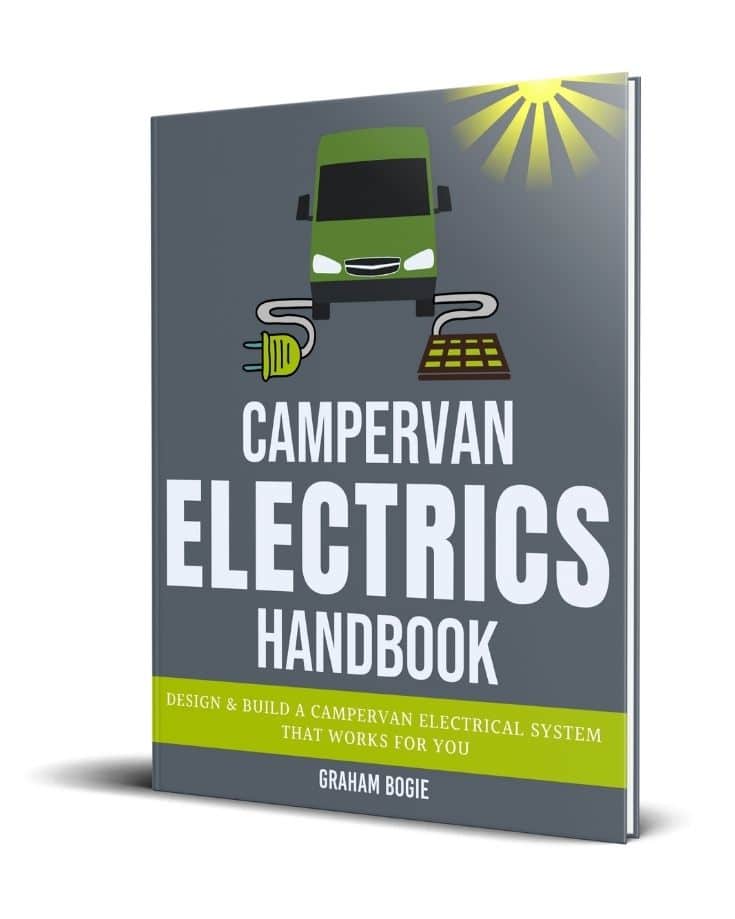 Everything you need to know about campervan electrics.
Learn how to design, size, install and troubleshoot your camper's electrical system.
Calculate your entire campervan electrical system, including solar, batteries, wire gauges, fuses, switches and relays and automatically generate your bespoke wiring diagram.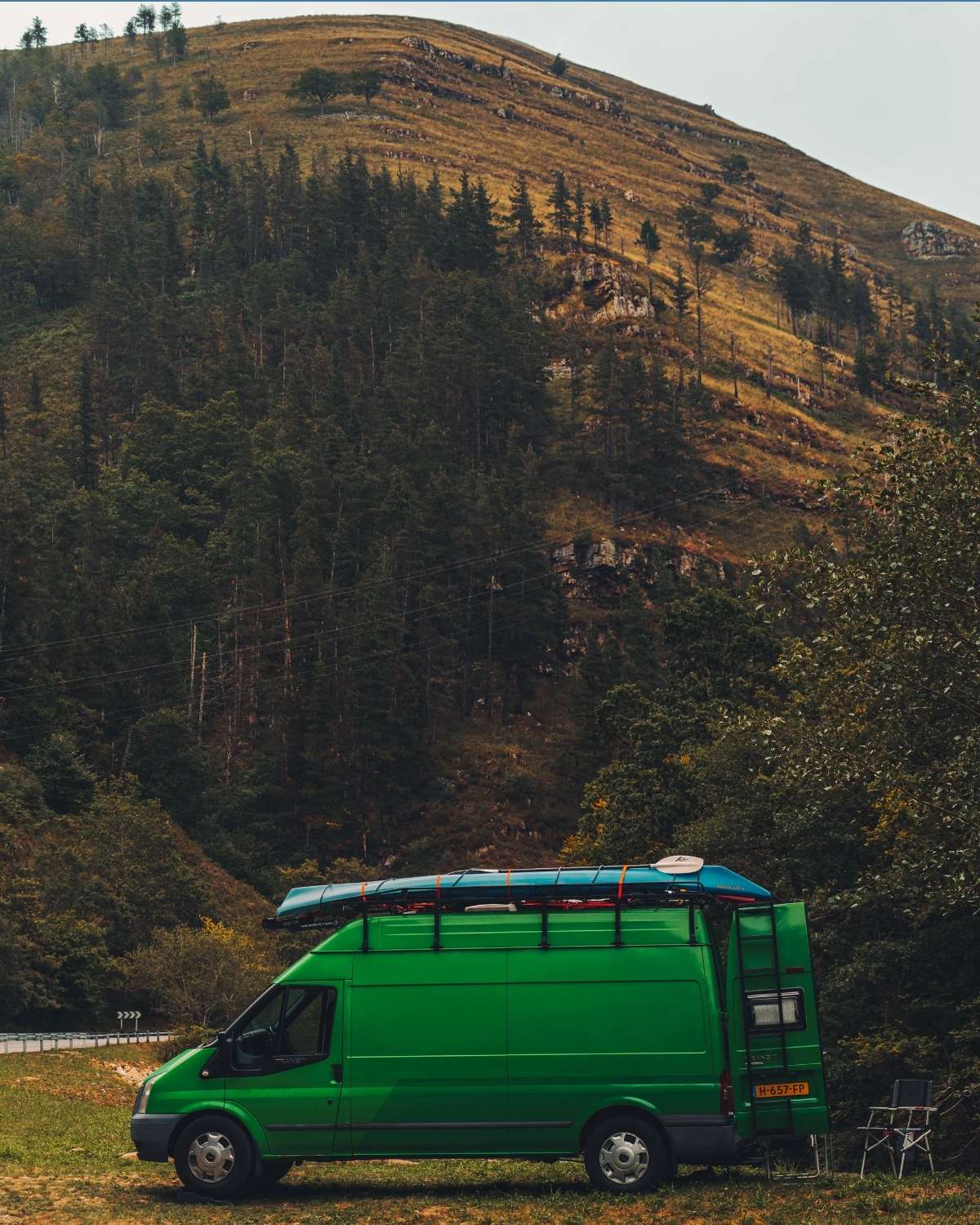 What Is A Campervan Power Management System & Do You Really Need One?
-
A campervan power management system is a great way to keep an eye on your RV, motorhome, or campervan while you are away. Not only does it give you peace of mind, but it can also help you catch minor problems before they turn into big ones. If you are considering purchasing a power management …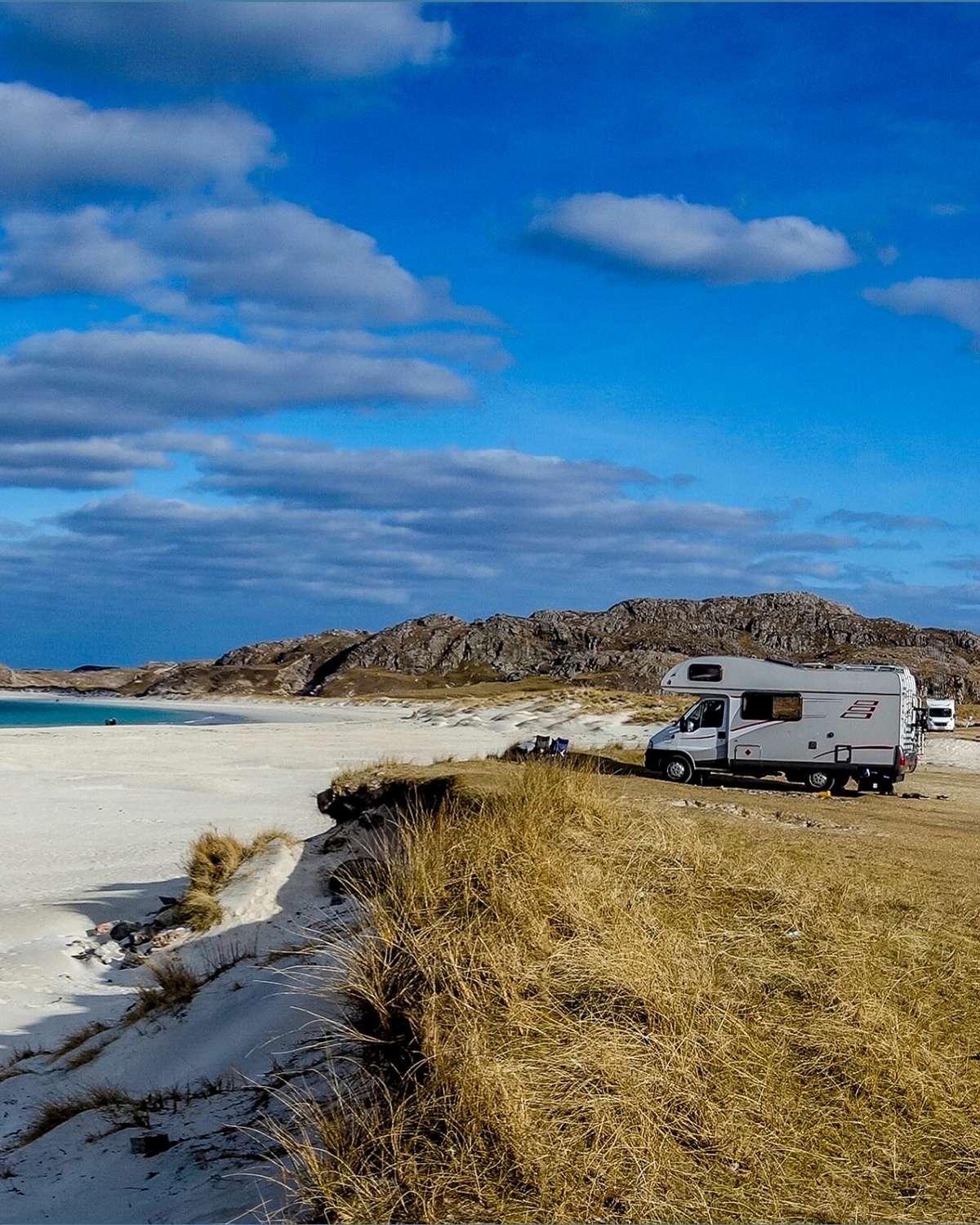 The Best Power Management Systems for Campers, Motorhomes & RVs
-
Are you looking for the best power management systems and finding it difficult to tell them apart? We feel you! Keep reading to get out of the fog. There are a few power management systems on the market, but it's a real challenge to figure out which one is right for your RV, camper, or …
Sizing a Camper Electrical System
Figuring out what size batteries, solar panels and inverters you need takes a lot of thought & a LOT of mathematics. Our Solar Calculators will help you work out the correct size components with confidence.
Van Life Tip & Tricks
How to Heat a Camper Without Electricity & Stay Warm All Winter
-
Do you want to know how to heat a camper without electricity? You can still enjoy all the benefits of RV living even when there's no shore power available. With a little bit of preparation, you'll be nice and cozy all winter long. RV living out of season brings more space, fewer people, lower costs, …
The Best Portable 12 Volt Refrigerator For Campervans & Vanlife In 2022 + Complete Buying Guide
-
Fancy a cold one while you're on your travels? But what's the best way to keep your drinks cold when you're on the road? That's where a 12 volt refrigerator comes in. 12 volt refrigerators are becoming increasingly popular among RVers and vanlifers, as they offer several advantages over RV fridges. For one, 12v fridges …
5 Best Diesel Heaters for Van Conversions, Campervans & RVs | A Buyer's Guide
-
Looking for the best diesel heater for van conversions, RVs, or campervans? We've got you covered! This guide will show you everything you need to know about diesel air heaters and help you choose the best one for your needs. Living in a camper during the cold winter would be unbearable without a way to keep …
RV Living
The Best RV Wheel Covers & Does Your Camper Really Need Them?
-
Are you looking for the best RV wheel covers? Do you know if you even need them? Then, read on for the lowdown. Your RV is a significant investment, and you want to do everything you can to protect it. One of the most important – but often overlooked – ways to safeguard your RV …
Amazon Prime Day Deals For Campers, RVs & Motorhomes – October 2022
-
If you're anything like us, you love a good deal. And when it comes to camping, RVing, and motorhoming, there's no better time to score a great deal than Amazon Prime Day. Every year, Amazon rolls out some of the best deals on camping gear, RVs, and motorhomes – and this year is no exception! …
6 Space Saving RV Towel Rack Ideas For Your Tiny Bathroom
-
These space-saving RV towel rack ideas are perfect for anyone who wants to make the most of their camper's limited storage space. RVing is a great way to see the country, but it can be challenging when your limited space means everything has to be just so. Trying to fit all of your clothes and …
---
"Travel is ALWAYS an option when you live in a van"
Antarctica Travel
What To Wear In Antarctica: How To Dress & What To Pack For an Antarctic Cruise
-
Wondering what to wear in Antarctica? This comprehensive packing list will ensure that you have everything you need for a memorable journey to the icy continent. In the early years of polar expeditions, packing involved: Loading a wooden ship with a year's worth of supplies. Growing a beard for frost to settle on. Wearing seal …
31 Beautiful Pictures of Antarctica To Inspire Your Polar Adventure
-
Grab a coffee and enjoy a time out with these beautiful pictures of Antarctica. If you've ever dreamed of traveling to the end of the world, Antarctica is probably at the top of your list. And with good reason – this frozen continent is one of the most beautiful and pristine places on Earth. Despite …
11 Reasons To Visit Antarctica Right Now
-
If you're looking for reasons to visit Antarctica, here they are! With its unrivaled beauty and untouched landscapes, it's a place that's definitely worth visiting. Antarctica is one of the most beautiful and least visited places on Earth. If you're looking for a fantastic travel destination that's still relatively unexplored, look no further than Antarctica. …
Latest Posts
Did you know that you can save your own favourite articles on our site?
Click the little sharing option in the bottom right hand corner, sign up and save away!
Your favourites will be just a couple of clicks away.