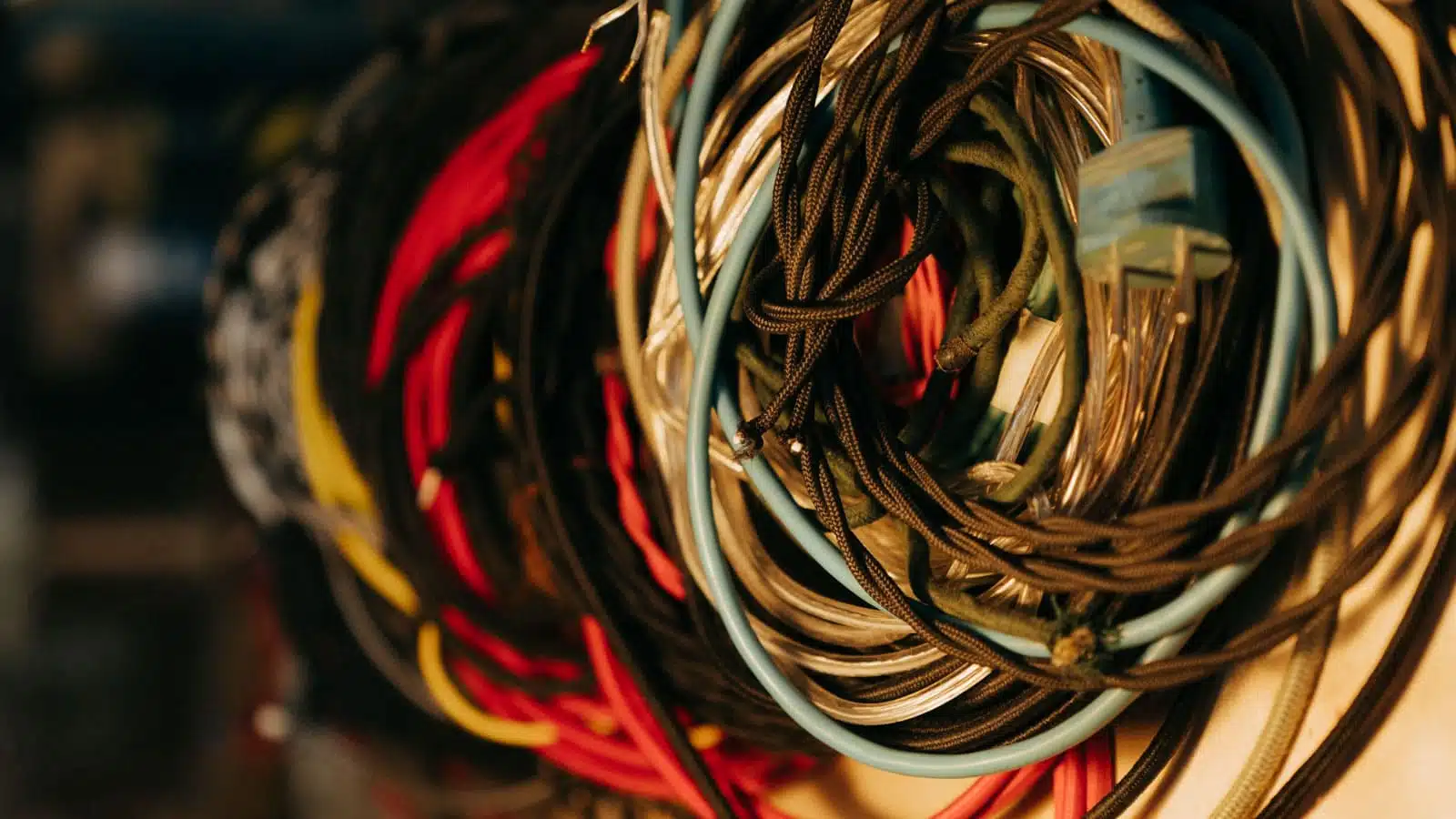 DIY Campervan Electrical Systems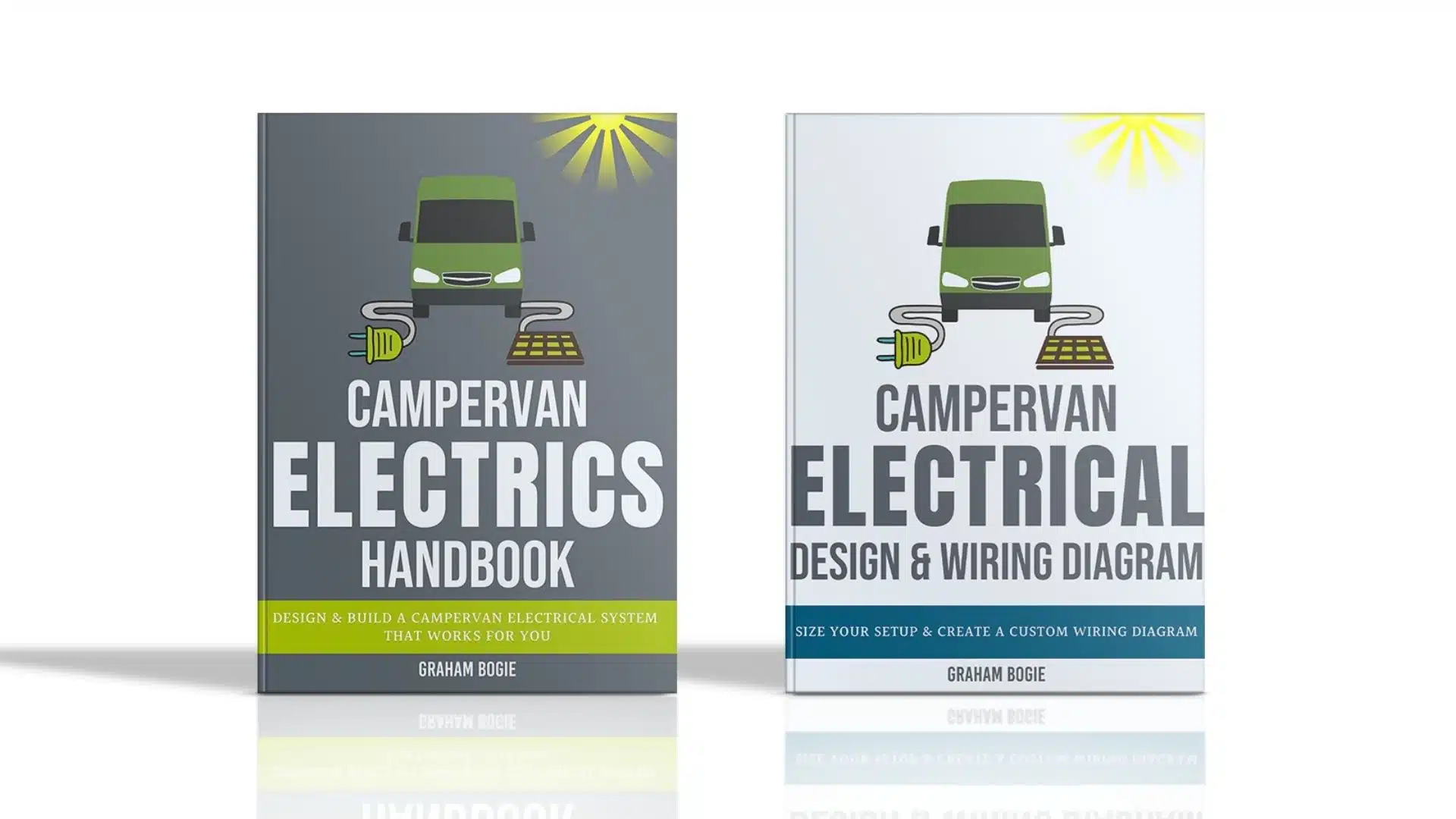 A campervan electrical system plays one of the biggest roles in the comfort levels of living in a van.
A well functioning setup, designed to meet your unique needs is fundamental in turning a van into a camper and your new home on wheels.
In a completed conversion or custom built RV, much of the electrical system goes unnoticed, at least cosmetically.
Unless it fails!
Then there's no lights, no cold beer, maybe no heating and definitely no charged mobile phones!
We've lived in our van full time since 2018 and our system performs just as we need. We've made some enhancements and tweaked our design along the way too, learning as we went.
It takes a lot of planning & designing to get it right upfront.
When we converted our Sprinter van, we were lucky Graham already had a lot of electrical know-how.
Which is just as well because it's a steep learning curve getting your head around a LOT of new terminology, let alone designing and installing a safe and functional setup.
For anyone new to camper conversions, and all things electrical, it can be an overwhelming topic.
And for new RV and motorhome owners, knowing a thing or two about the electrical system helps troubleshoot if and when things go wrong.
So if you thought AD/DC was all about a Highway to Hell and High Voltages, you're in the right place!
This section covers everything to do with designing and installing a DIY campervan electrical system.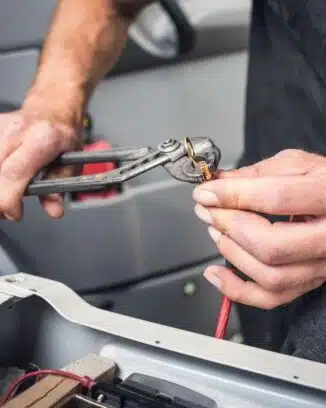 Need help & advice with your electrical setup?
Join Our Facebook Support Group
---
If you're completely new to the world of camper conversions or electrics, start here.
This post covers everything about the electrical system at a high level. It's an ideal introduction to the terminology and concepts of using electrical appliances in a vehicle.
It's not so scary when you break it down. Everything in the camper revolves around a battery. Appliances (or load) uses that energy from the battery and charging sources (like solar or shore power), recharge the battery.
In the most simple terms that's it!
---
I've got the basics. Now where do I start?
Ok. You're ready to get into the detail.
To go from nothing to a fully installed setup, there's 3 basic steps:
Figure out what components you need or want
Size them to meet your needs
Install them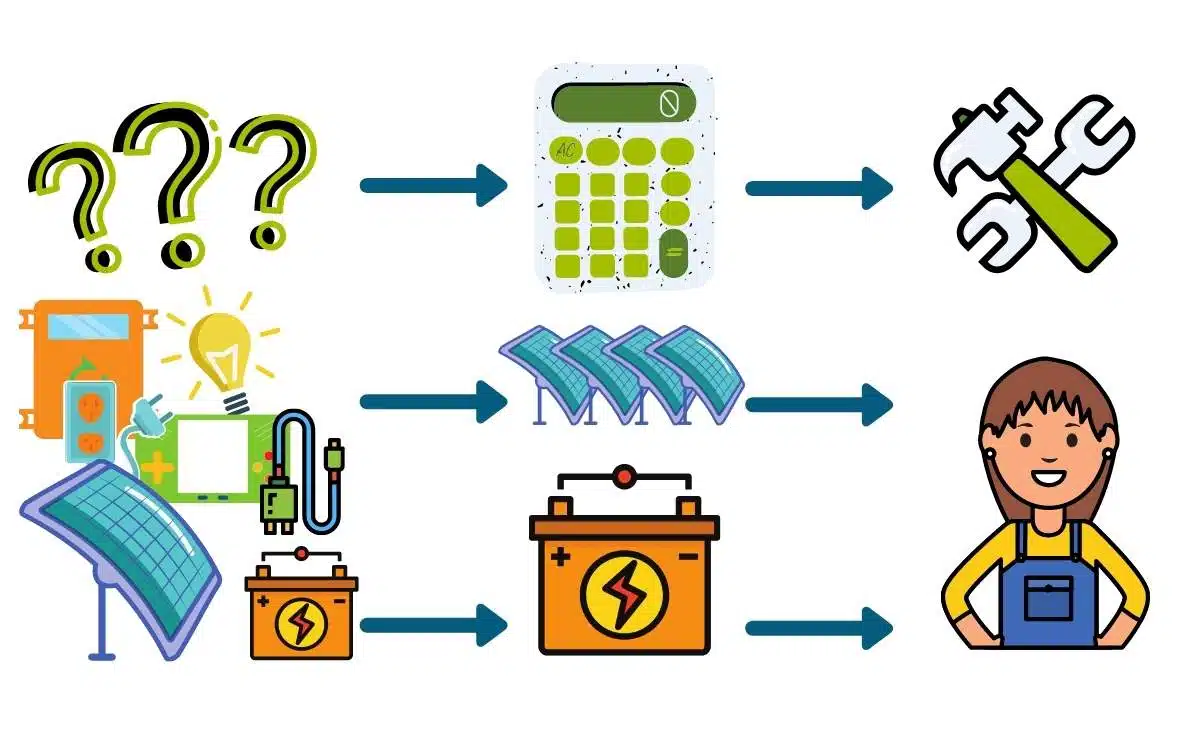 ---
Step 1 – Choose Your Campervan Electrical Components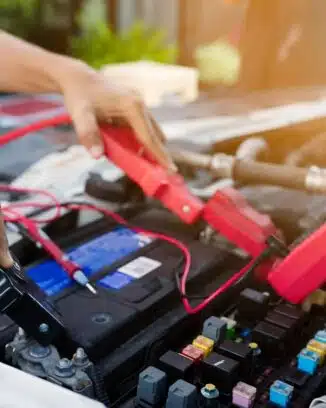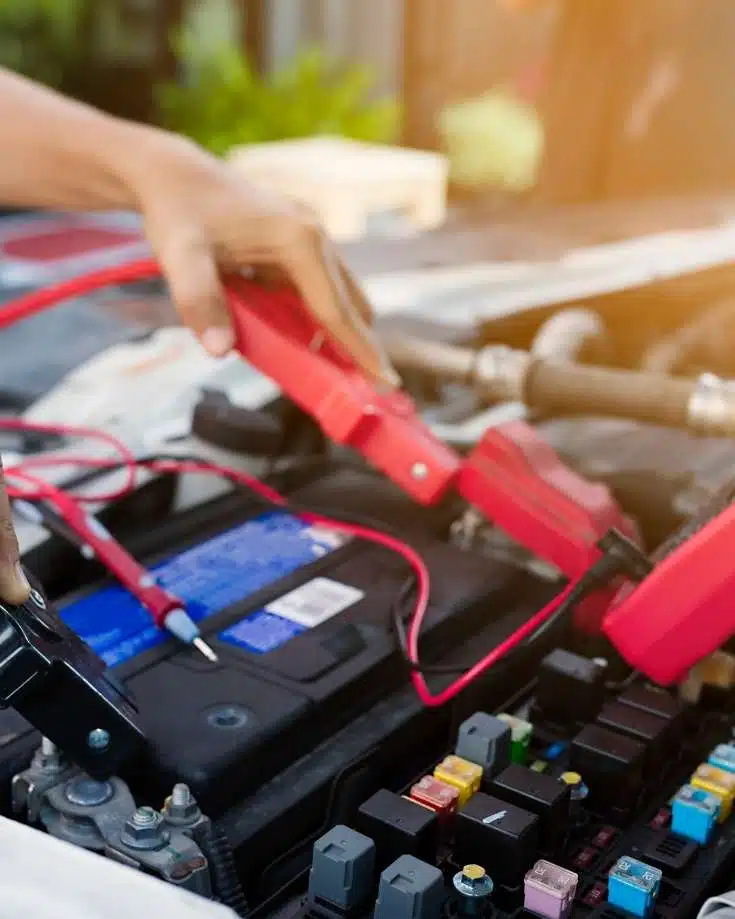 Even the most simple electrical setup needs a few components to make it all work.
A battery is of course essential. Depending on how you want to charge it, you may need a battery charger or solar panel and solar charge controller.
To draw the energy out of the battery to charge devices and power appliances, more components are needed.
An inverter is essential to run household appliances. Fuse boxes and breakers will help keep the system safe.
Battery monitors let you keep an eye on the health of the system.
And that's just a sample of the parts you might need.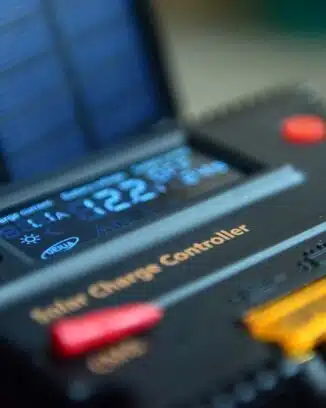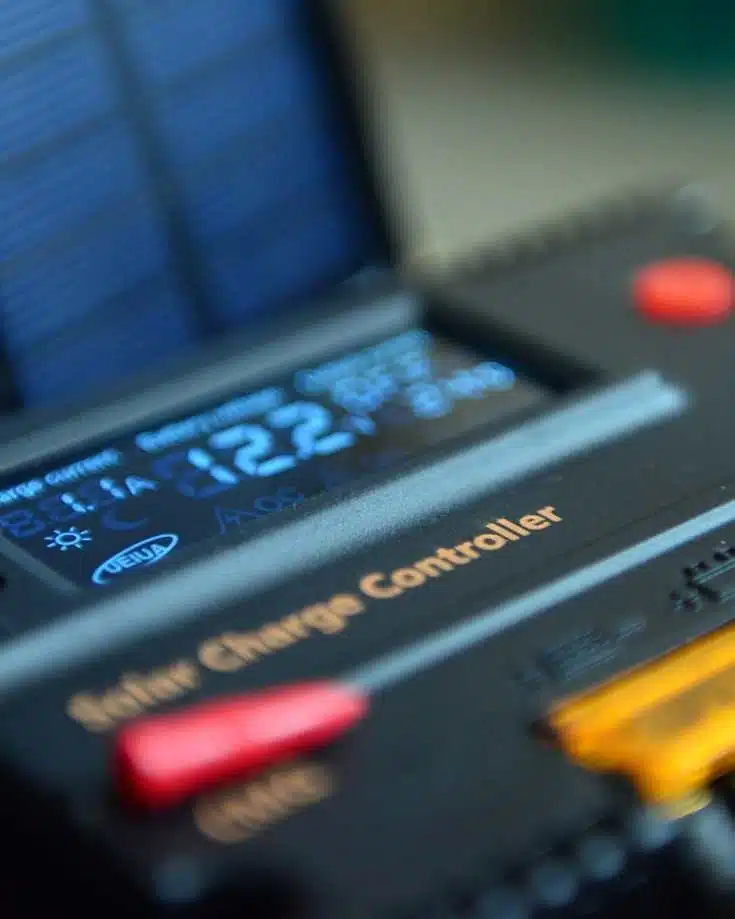 Sadly, it's not just a matter of choosing any old component. There's different types of almost every one, each more suited for different scenarios.
It can get overwhelming pretty quickly so to help you through it, we've written articles explaining each component.
We explain what they are, why or when you need them and the difference between the types available. We've even recommended our top picks too.
This post explains all the parts of a camper's electric system, providing a brief overview of each.
You can then look at each in more detail if you need to know more.
Step 2 – Sizing the Components
It's a good idea to size the entire electrical system before you start spending money.
Whether you're preparing to install a complete DIY campervan electrical system from scratch, upgrading an existing setup or want to figure out if the electrics in a pre-loved camper suit your needs, this section is for you.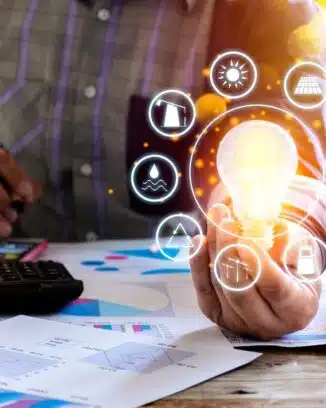 It's important to figure out the right size system when designing your camper's electrical system.
Even if you can't afford to install everything upfront, sizing certain components early on means you can scale the system up at a later date without replacing expensive parts.
But how do you size a campervan's electrical system?
This post takes you through every step of the process with interactive calculators to help.
It includes a complete solar calculator (a great place to start), and calculators to size your inverter, batteries, charge controller and even which battery type is best for you.
Step 3 – Electrical Design & Installation
By now you'll have a fair idea of all components needed, sized to suit your van life.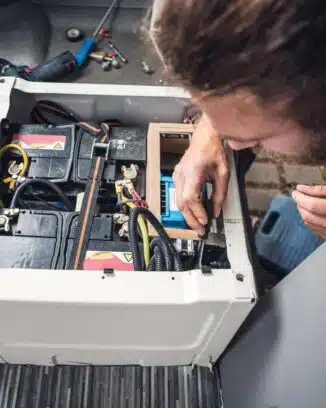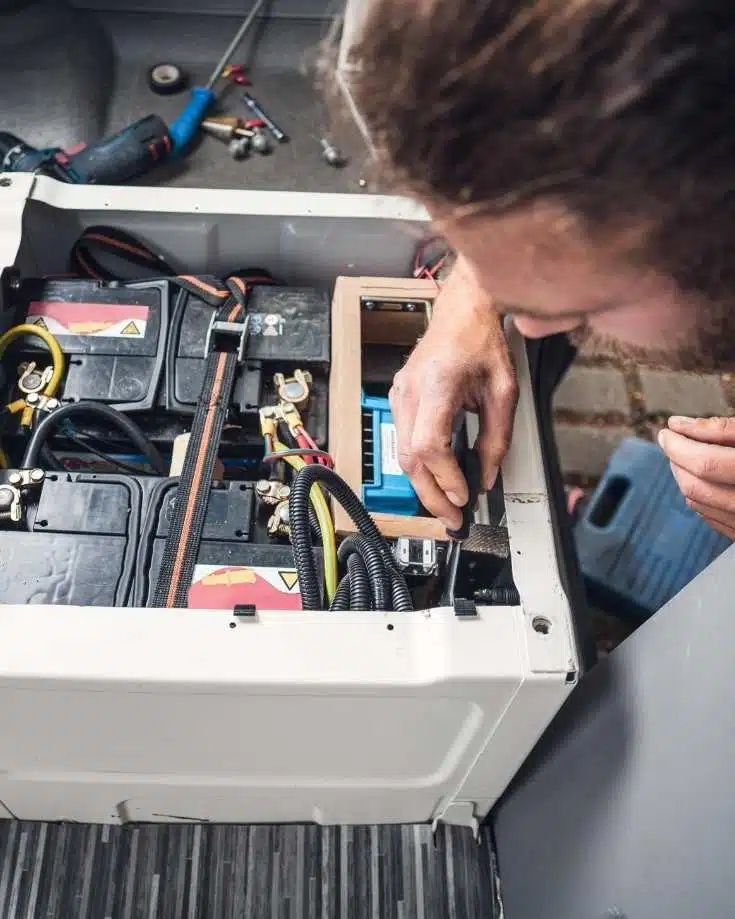 So how does it all hang together and how do you go about installing it all?
Start by drawing out an electrical design. It's not as difficult as it may sound and if you've read the posts on each component, you probably already have enough knowledge to begin.
Check out our own campervan electrical design and detailed wiring diagrams to help get you started.
Once you're happy with your design, it's time to get the tools out and begin installation.
We have a growing collection of installation guides to help you out here including installing solar panels, wiring in series and parallel and how to wire the entire electrical system.
Keep an eye out for updates here as we add more how-to guides.
---

Solar Panels for Campers
Off-grid campers typically need an energy source to recharge batteries so they don't rely on mains electricity or generators.
If you plan to spend most of your time in campgrounds with a convenient hook up facility, you probably don't need solar.
But if you prefer to boondock or wild camp, or even just want to save money on hookup fees, a few solar panels will keep your batteries topped up.
So what's involved in setting up a camper solar system?
The system components are fairly straightforward – a solar panel, a charge controller to manage the energy flowing to the battery and a battery to store the energy.
What's important is working out the right size, buying the best components for your needs and installing it in the most efficient configuration.
---

Campervan Batteries
A battery bank is the heart of a campervan electrical system.
All the energy generated from the charging sources is harvested and stored in the battery bank, ready for use on demand.
Battery technology is ever evolving. Only a few years ago flooded lead acid batteries were our only option.
Today we can use the significantly more efficient AGM or Gel batteries.
Lithium-ion are even better and over 90% efficient. And who knows when Tesla will bring something lifestyle changing to the market.
So what do you need to know about campervan batteries before you start your conversion?
Choosing the best battery for you isn't as simple as opting for the Lithium batteries – well it could be but it might be overkill too.
And with a hefty price tag, possibly an unnecessary expense.
Then there's the charging sources to consider. You can top up the batteries from mains electricity, solar power and even from your engine as you drive.
And most important of all, what size battery do you need?
We have it all covered, and we suggest you start by reading our overview of campervan batteries.
---
Looking for more?