DESIGN A CAMPERVAN ELECTRICAL SYSTEM TO SUPPORT

YOUR

VAN LIFE
Learn how to design, size, install and troubleshoot your camper's electrical system. Now available in paperback and ebook!
Stop Struggling with Your Electrical Setup
You're probably muddling through learning about electrics for your camper conversion, but find it complex, technical and even overwhelming. You don't need a multitude of opinions and other camper's designs. All you need is a solid understanding you can apply to your specific needs.
What Exactly Will You Learn?
A well-informed campervan electrical system will support your lifestyle and meet your expectations. This book will guide you step-by-step through every aspect of the system to design your setup and get it working for you.
What major components an electrical system needs.
Learn about circuits, including wiring, fuses, busbars and breakers.
Why your electrical usage is fundamental to your design.
How to calculate how much electricity you will use.
Understand different battery technologies.
How to recharge batteries while driving, from solar panels, mains supply & generators.
How to size every component from batteries to solar panels, fuses to wire gauges.
How and why you may need to transform AC to DC and vice versa.
How to choose the best battery type for you.
How to make sure your electrical system is SAFE.
How to install electrical components.
Learn the techniques to troubleshoot & fault-find electrical problems.
Why Trust Me?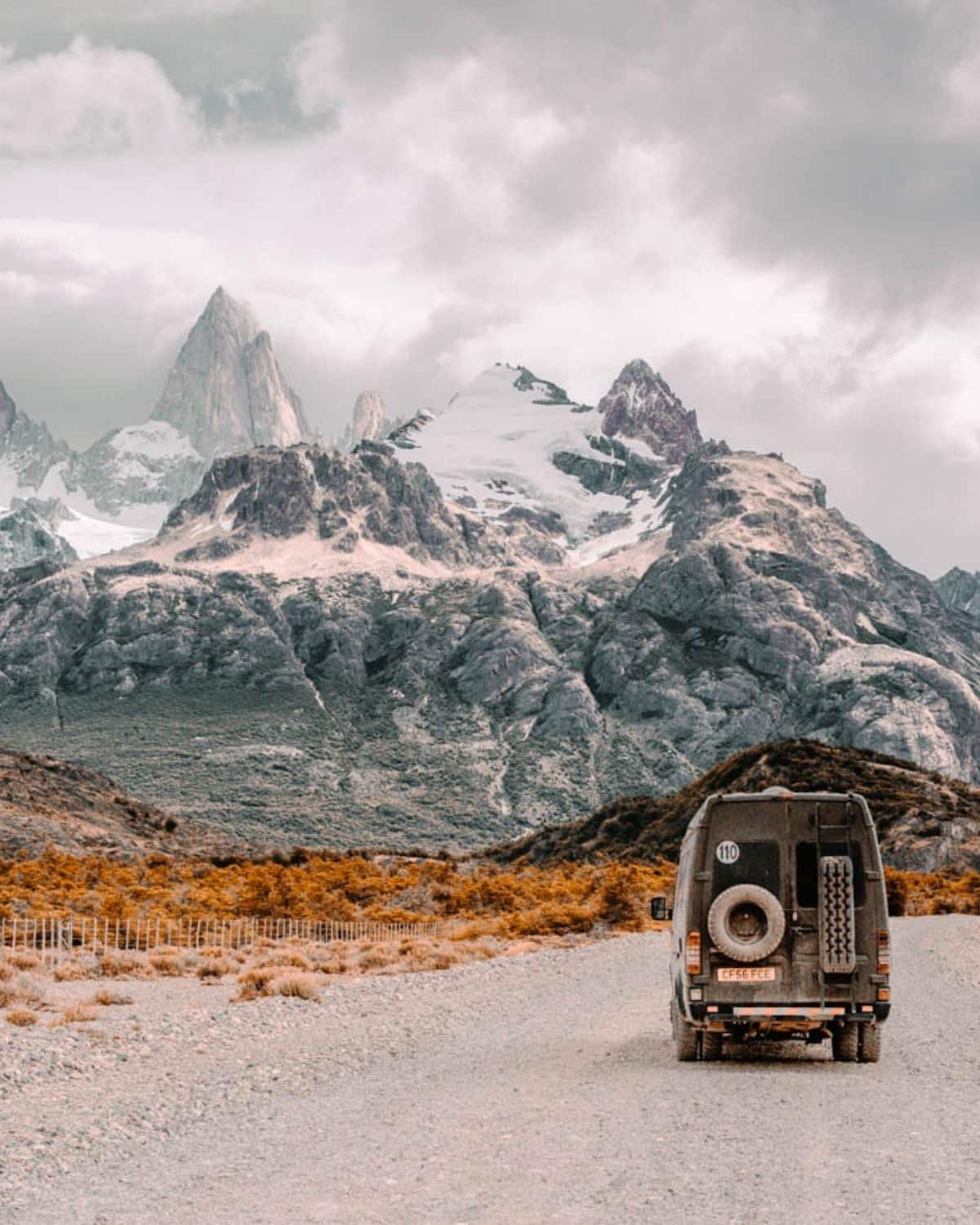 Because this approach is tried and tested, and has stood the test of time.
Follow the guidance in this book and undertake each exercise methodically. The outcome will be a safe campervan electrical design that will meet your needs.
When I implemented this strategy in my campervan conversion in 2017, the results were bob on!
I've since lived in my campervan full-time with Angela. After a few tweaks, we can live off-grid indefinitely, weather conditions permitting.
My expectations are crystal clear. I know when I can't generate enough power from solar to meet my daily needs. I have an optimum battery size for our lifestyle and region of travel. I have enough backup charging sources to ensure I never run out of electricity.
Follow this approach, and your campervan electrics will stand the test of time too.
What You Will Get
The Campervan Electrics Handbook is now available in paperback and as an ebook. With over 300 pages, the book includes: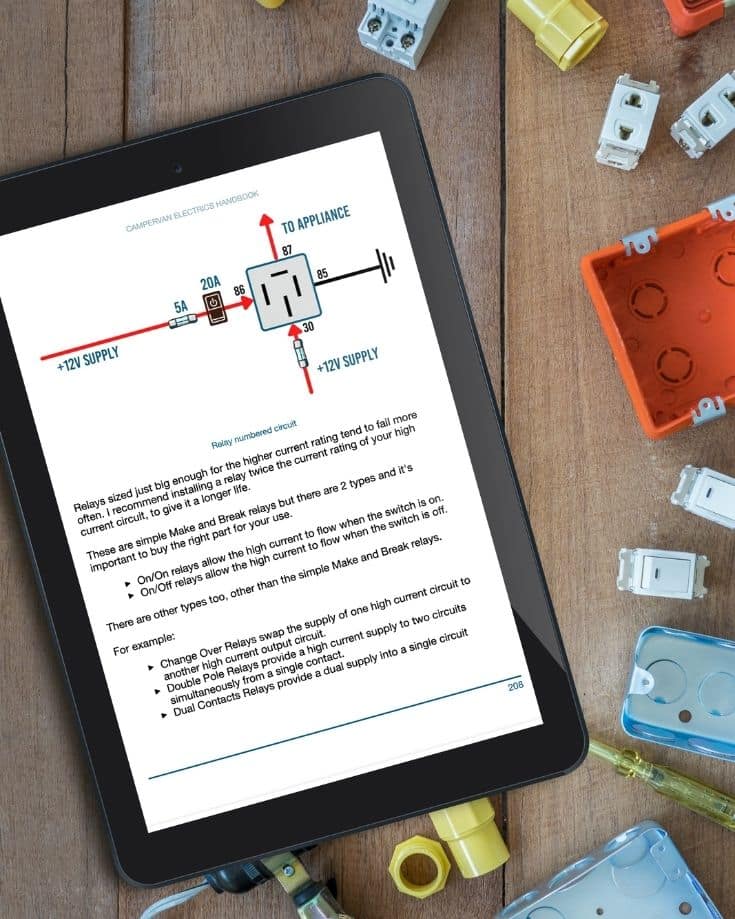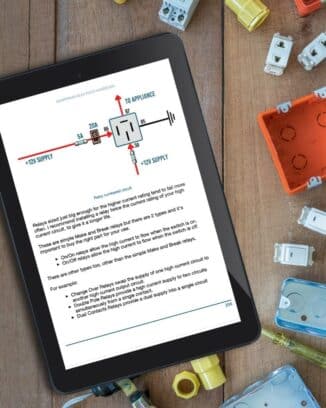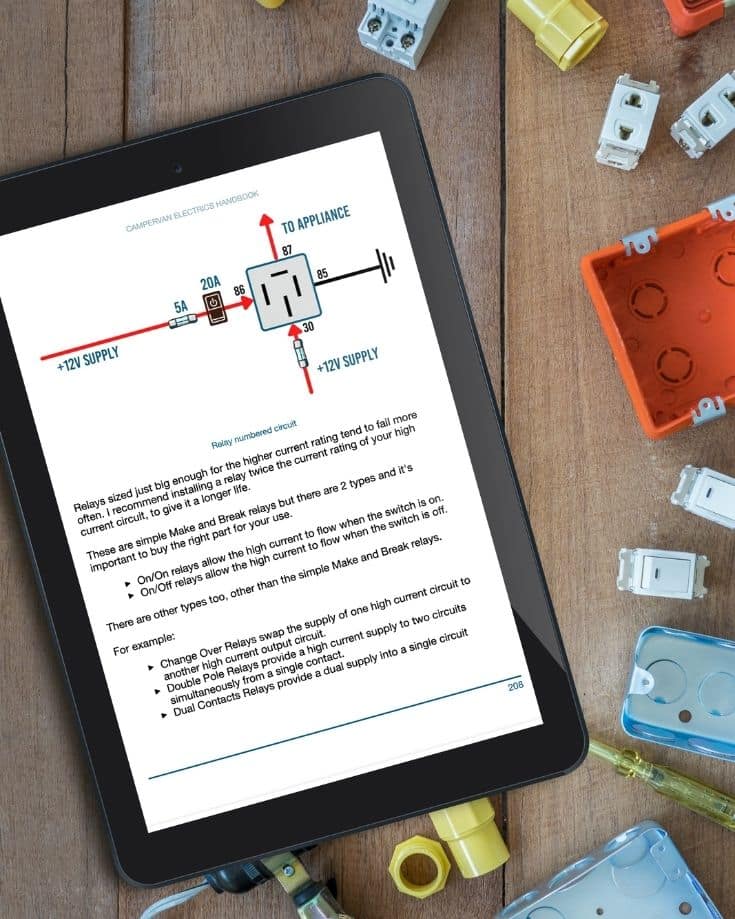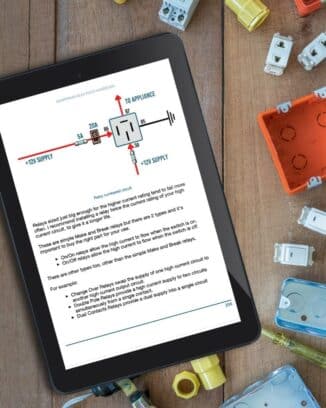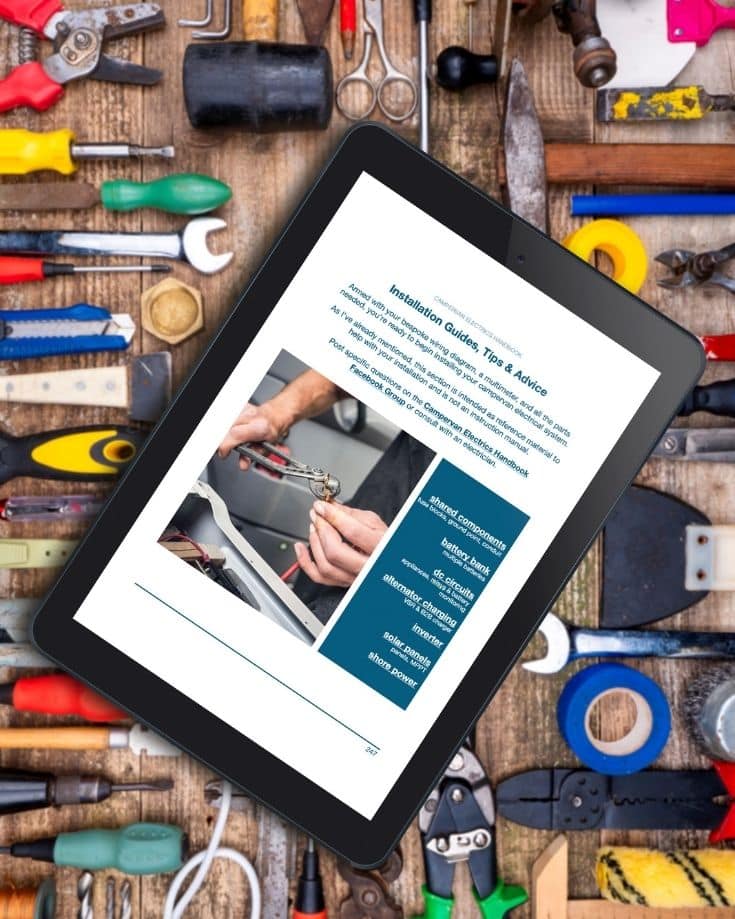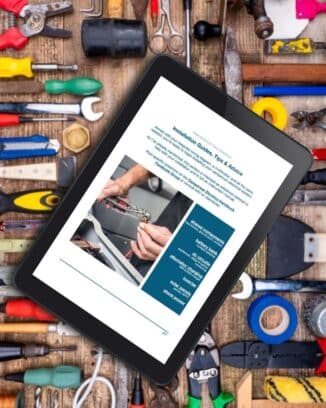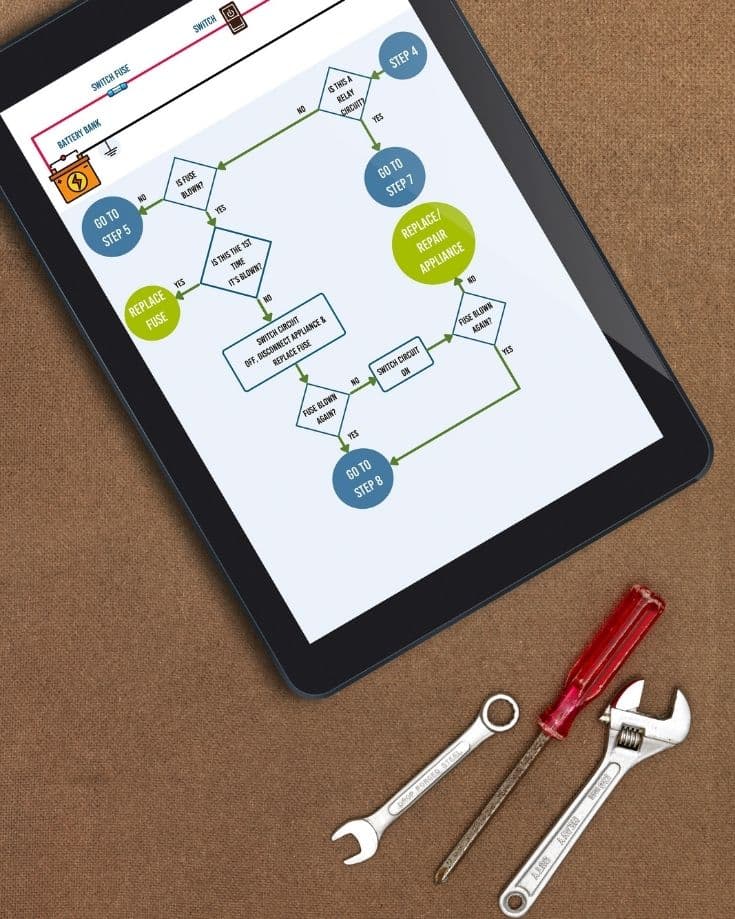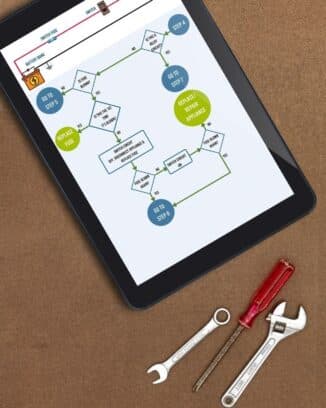 ✅ A complete knowledge base with everything you need to know about:
⇾ load
⇾ batteries
⇾ solar system
⇾ battery-to battery chargers and split charge relays
⇾ shore power and generators (110v and 240v)
⇾ converting power from AC to DC and DC to AC
⇾ circuits, wiring, fuses & breakers
✅ dozens of easy to read diagrams
✅ 17 practical exercises to help design your own set up, bespoke for your needs
✅ Access to online calculators to assist with your design sizing exercises
✅ Access to our online tools to generate a complete parts list for your electrical system
✅ Installation guides for the key components of your campervan electrical system
✅ A detailed troubleshooting guide with clear instructions on how to use a multimeter and fault-find every aspect of your electrical setup.
✅ Any future electronic editions of the Campervan Electrics Handbook we publish, will be delivered to your email address I have on file at the time of publication, completely free.
If you have unanswered questions, need further assistance, or just looking for reassurance on your finalised design, join my Campervan Electrics Handbook Facebook Group.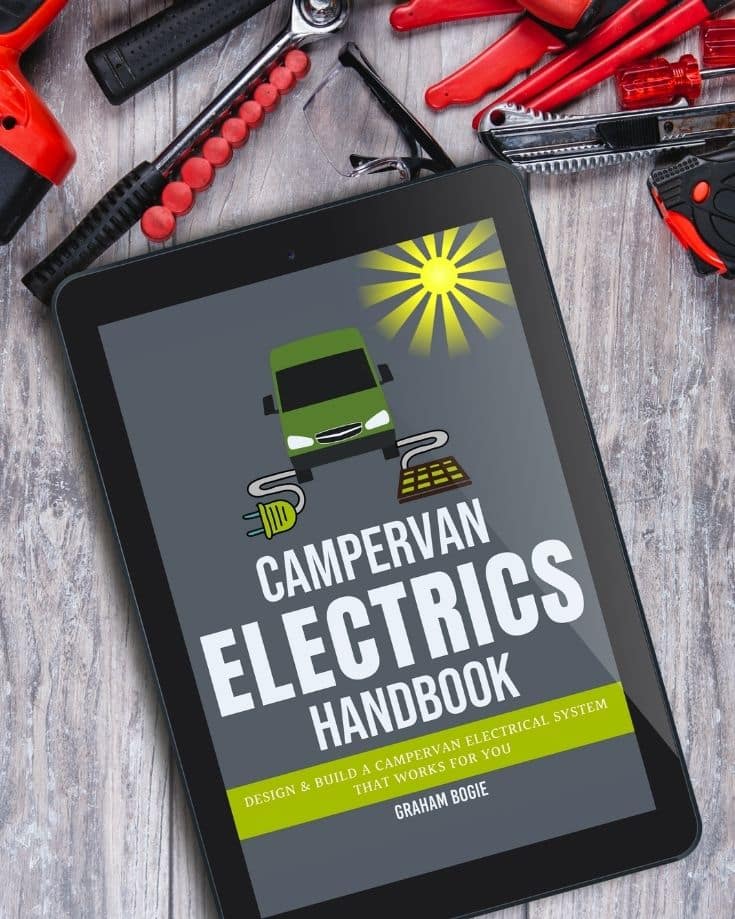 CAMPERVAN ELECTRICS HANDBOOK
300 page book explaining every component in a campervan electrical system
17 practical exercises to create your bespoke electrical design
Advanced techniques for troubleshooting & fault-finding electrical problems
Step-by-step guide to installing all major components
Wait! Why Not Upgrade?
Purchase the ebook version of the book along with our Interactive RV Wiring Diagram & save 25% off the regular price. If you need a bespoke wiring diagram, the Interactive RV Wiring Diagram is an absolute must!
Want more inspiration for your campervan conversion?
Sign up to our mailing list to receive valuable build tips and van life hacks!