Whether you're visiting from afar, or discovering more of your own wonderful country, Cornwall is a terrific county to explore. Because the county has over 400 miles of coastline, we were spoilt for choice of places to visit in Cornwall.
We had a long journey from the Midlands and with a fixed return date – unusual for us – we found it hard to choose what places to visit in Cornwall. To help you chose your top things to do and places to go, we've handpicked our ten favourites.
Our top 10 favourite places to visit in Cornwall
Check out our route around Cornwall here
#1 Discover the legend of King Arthur at Tintagel
This was the highlight of our trip to Cornwall. If you have little time for anything else, make this the place to visit. Legend has it that King Arthur was conceived at Tintagel and you can discover more about the story on your visit.
More than the history or legend, the whole site is magical. Once you've climbed to the top of Tintagel, you can easily find a quiet spot to savour the most awesome and dramatic views.
We'd recommend you bring a picnic and spend some time relaxing and walking around the top of the cliffs.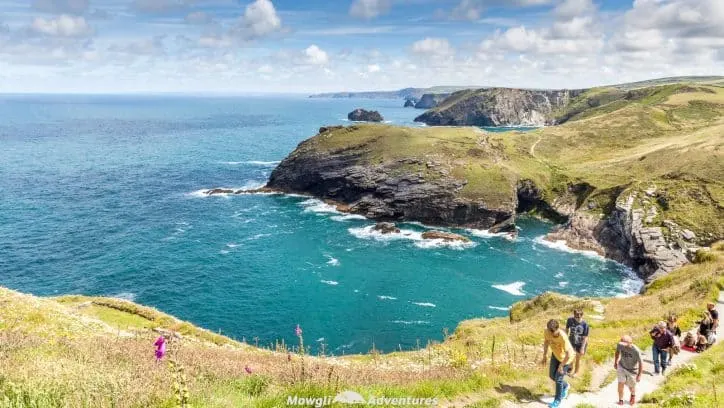 #2 Minack Theatre & Porthcurno
The Minack Theatre is set in an incredible natural ampitheatre overlooking the Atlantic Ocean. It's simply fantastic and well worth a visit. We'd recommend that you check the show times before you go.
When there is a performance on, you're only able to see the theatre from a viewing area. We would love to have watched an evening performance here though!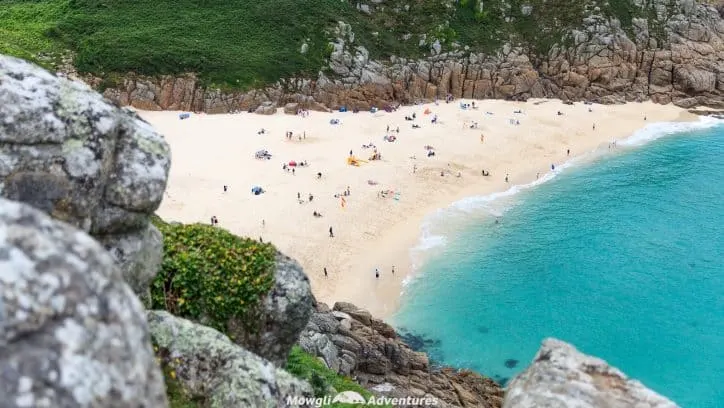 #3 Lizard's Point
Lizard's Point is the southernmost tip of the UK mainland and the area has dramatic cliffs and ocean views. From the Lizard's Lighthouse at the top of the cliffs, take the steep path down to Lizard's Point.
Take time to explore the old lifeboat house and enjoy a Cornish cream tea while watching the rare seabirds that breed out on the rocks. If you're lucky, you might catch a glimpse of a seal too.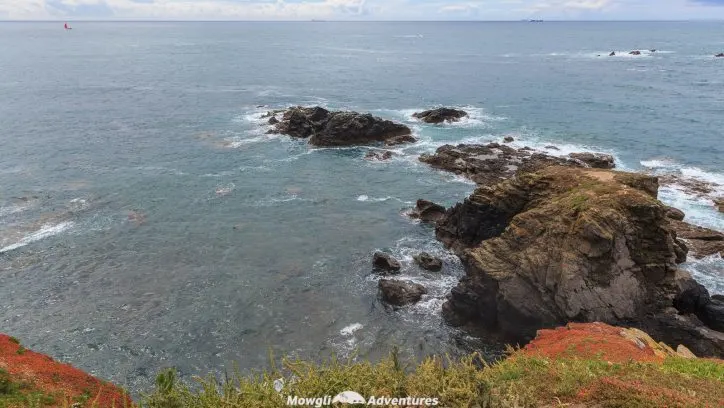 #4 Cadgwith Cove
This tiny cove is the last thing you expect to see in this out-of-the-way village and a real treat. You will stop in your tracks as you catch your first glimpse behind the fishing harbour.
Cadgwith is a typical English village with thatched cottages and a maze of narrow lanes descending down steep slopes. Cadgwith Cove is growing in popularity so try to visit before it becomes overrun with cafés and ice-cream sellers.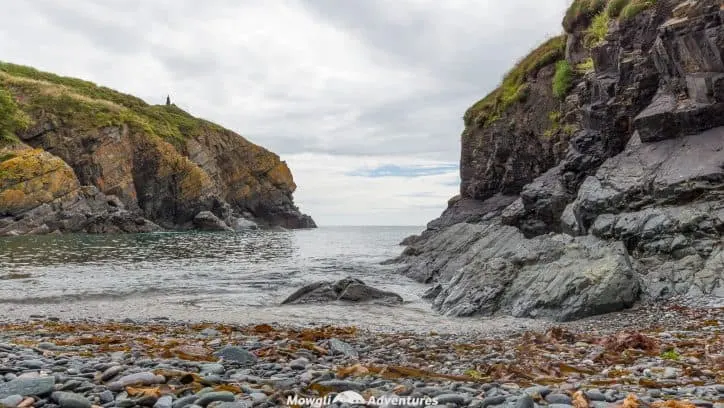 #5 Port Isaac
Port Isaac is a traditional fishing village, set in a natural cove. The narrow streets lined with whitewashed cottages are steep, so remember you'll have to climb back up them at the end of you visit.
Some of the cottages in the oldest part of town date back to the 18th and 19th centuries. Although Port Isaac has a long history as a harbour and fishing village, it's very much a holiday village these days.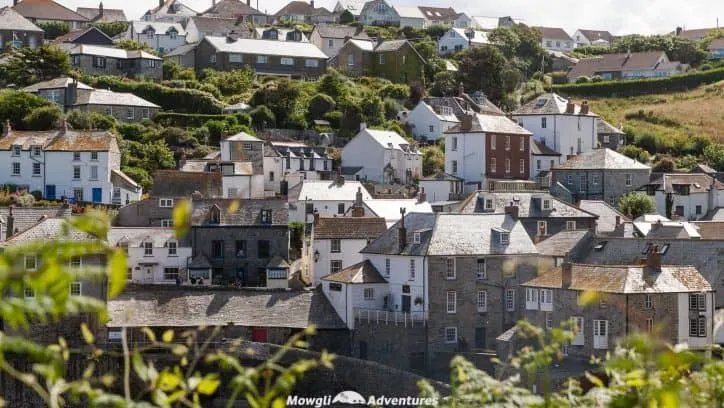 #6 Lost Gardens of Heligan
The Lost Gardens of Heligan is an ongoing, mammoth restoration project. There is so much to explore here! There's secret gardens surrounded by high walls and ornate steps and a jungle complete with its own Burma rope bridge, water features and ferns.
There are wonderful woodland walkways and lush fields filled with wildflowers set to a backdrop of the ocean. If you're looking for a natural, British garden without too many tourists, we recommend you visit the Lost Gardens instead of the Eden Project.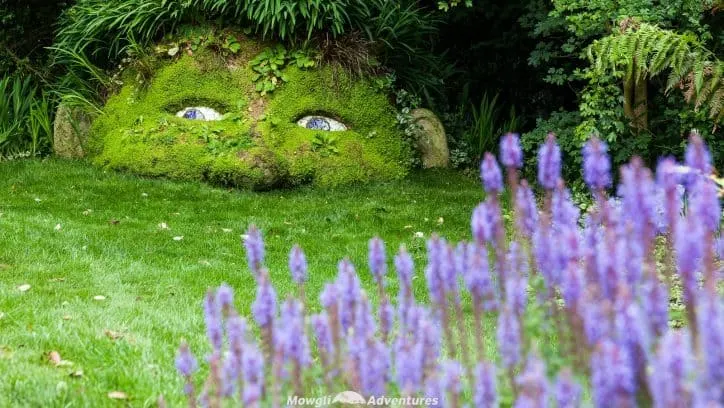 #7 Trevaunance Cove
Trevaunance Cove is the main beach at St Agnes and a best kept secret. Never mind the overcrowded beaches of Perranporth & Newquay because this cove is perfect for learning to surf.
It's sheltered but wide and not too rocky away from the cliffs. There's a labyrinth of caves to explore too and at low tide you can walk to the next beach at Trevellas Porth. Trevaunance Cove is just perfect!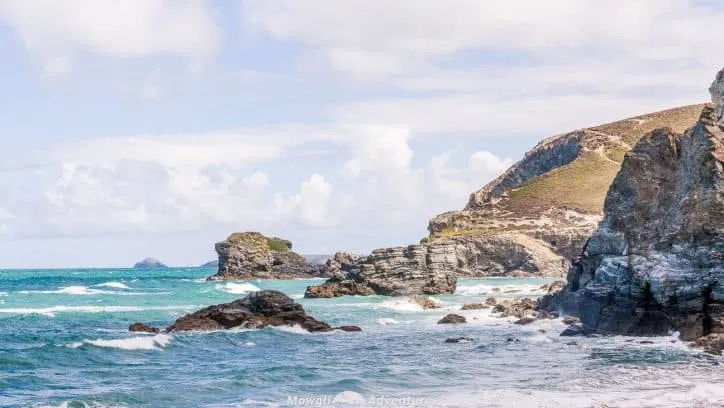 Check out a few more hidden coves we found in Cornwall
#8 Explore hidden Cornish villages
Cornwall is full of hidden treasures and half the fun of our trip was stumbling across picturesque villages. There's so many villages to discover and to find your own gems, make sure to divert off the main roads.
Ignore your sat nav and go explore the winding country lanes to find out what is hiding behind those steep hedges!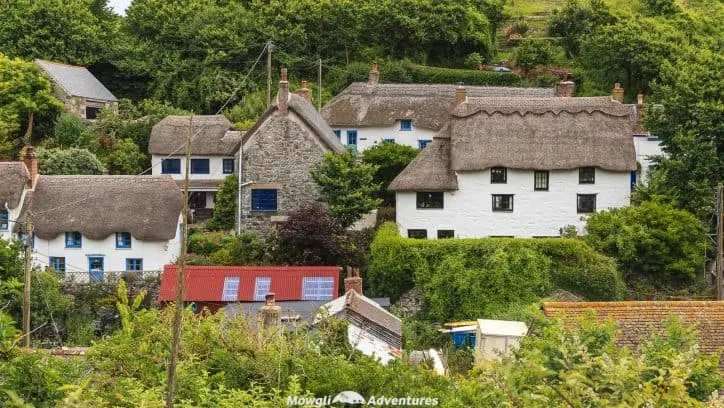 Check out a few of Cornwall's amazing scenic drives
#9 St Michael's Mount
The most photographed and painted spot in the whole of Cornwall, St Michael's Mount is a fascinating place. You'll walk to the island across the granite causeway at low tide, or if you miss the window for keeping your feet dry, you can take a small boat across to the tiny harbour.
From here, explore the castle and its gardens or just sit back and enjoy the incredible views across to Land's End and the Lizard Peninsula.
The castle is closed from late autumn until spring so check opening dates before you travel.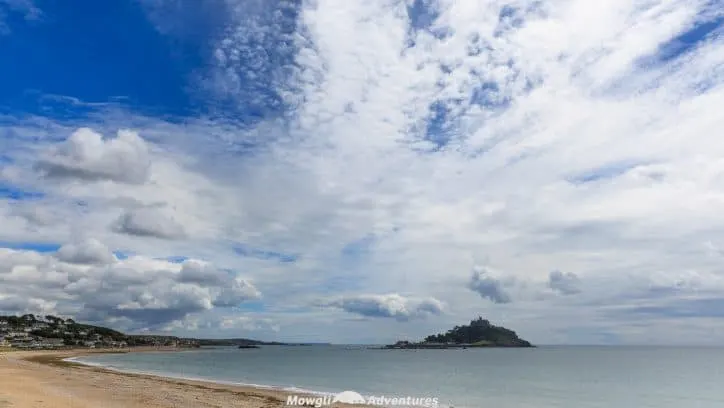 #10 Feel the wind in you hair at Land's End
No trip to Cornwall is complete without visiting Land's End. The UK's westernmost point is exposed to the Atlantic on 3 sides and so exhilarating! By-pass the ridiculous mini theme park at the gates of the over-priced car park and head for the cliff edge.
Set in an area of outstanding natural beauty, the coastal path here is the starting point for some wonderful granite cliff top walks.
We recommend you set aside at least 1 day for your visit to Land's End and make sure to bring a picnic with you. Don't forget the British weather, even in summer, is unpredictable so pack with this in mind.
Essential reading: Everything you need to know before visiting Cornwall, England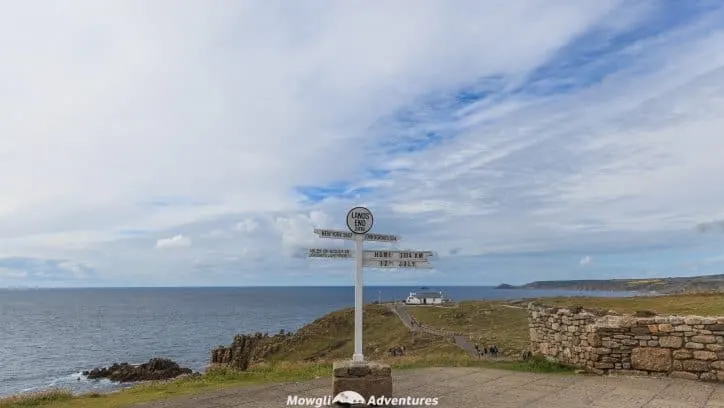 Check out our NC500 route if you'd like to visit the UK's northernmost point too!
Like it? Pin it!