As long term overlanders, we usually travel alone.
While we meet many other people travelling overland along the way, it's rare to spend much time together.
Recently we met up with 2 other overland families and together we've slowly traversed the Saharan Erg Chebbi along it's eastern route.
So what happens when solo travel becomes group travel?
Well for us what followed was days of fun, a birthday party, one use of the winch, one bush repair of an exhaust, late night campfire stories, information sharing, photography, laughs, humour and of course much story telling of each other's journeys.
Mercurs Reise
We met Christina, Dominic and their two children Mathilda and Toni in Ziz Gorge.
This delightful family are from Germany; they're travelling in their Magirus Deutz Mercur and are coming to the end of a year of travel through Iran.
Dominic had never driven Mercur in the sand. Having a travelling companion, especially one driving another large truck, while he got the hang of it was a good call.
We've not really had Mowgli in the sand much either so it was a good opportunity to have a little play, safe in the knowledge that we each had another big truck to help out if we got stuck.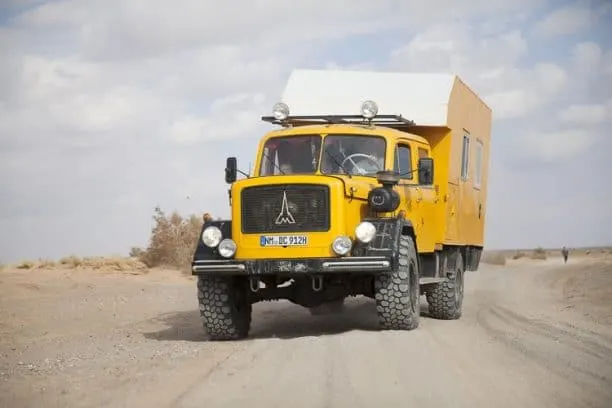 Sure enough, as we left the gravel piste and entered the dunes of Erg Chebbi to camp for the night, both trucks, with a combined weight of 18 tonnes ground to a halt within the first 3 metres.
No surprise really given we'd not dropped our air pressure, being too lazy to change them for what should have been a very short distance.
Mowgli and Mercur had other ideas though. After much giggling by the boys and stern rebukes from the wives, we dropped our pressures to 1 bar and off we continued to our camp spot.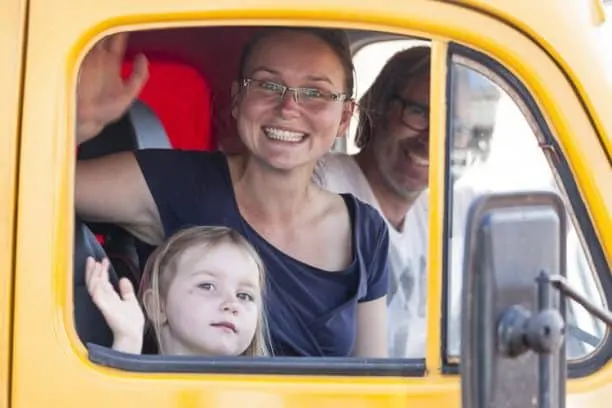 The downside of Erg Chebbi is that it's a busy tourist destination for many overland and 4×4 enthusiasts. With tourism dwindling, there are more tour guides and mineral sellers than there are tourists.
We had 4 mineral sellers hanging around to assist us. This assistance amounted to little more than spectating, although at one point, one the them did put their hand on Mowgli in a half hearted attempt to look as though he maybe pushing her out of the sand, one handed.
You might notice that there's not even anyone in the driving seat as he undertakes this mammoth effort.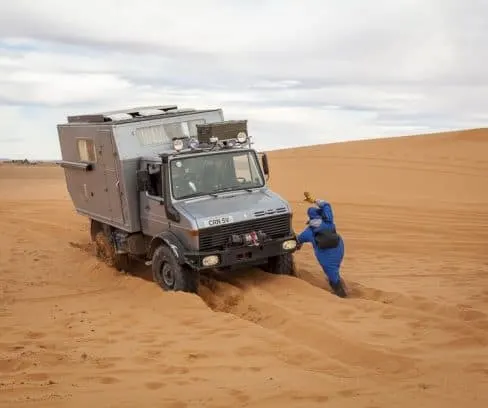 Business must be bad, or other visitors must be stupidly generous, as these chaps asked for a king's ransom of dib dobs for their help.
Any denomination of currency but euros preferred and payable by cheque, card or gold ingots. They got a very formal English response from me, "Foxtrot Oscar" and a rather stern teutonic look from Dominic, just to make sure they got the message.
The local guides disappeared only to return in the morning to retry and sell their high class Chinese made products. Toni was handed the diplomatic job of negotiating a fair price, while we all drank tea and chatted.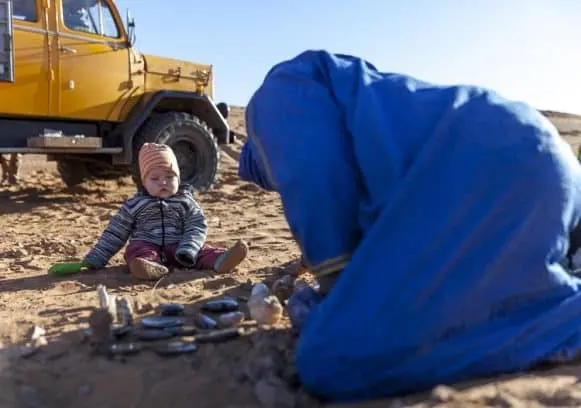 After a quick bush repair of Dominic's exhaust, we moved on via a dune track.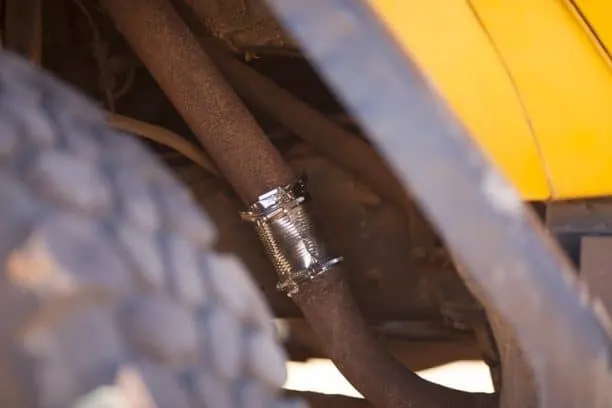 The dunes here are of the confused variety. Tracks often start strong, but filter down to a single track performing a gravity defying and hair raising side bank u-turn.
Great for faster machines, scary for these slow lumbering trucks. We made camp 10 kms further on via less difficult dunes. We're in no hurry so why not just enjoy this beautiful scenery?
Follow Christina, Dominic, Mathilda and Toni on their travels and check out their fantastic photography here…
Frank and Sharon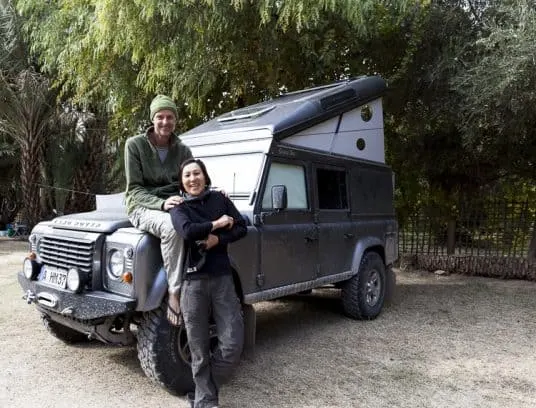 As we pulled up, Frank and Sharon arrived to join up with us in their shiny Defender Space-Tec on their 5 month shake down trip before going to South America for an extended period.
Frank and Sharon are long term travellers from Australia and were travelling from South Africa up the east coast at the same time as we tried heading to South Africa via the west route.
As it turns out, we each found our way blocked for various reasons. As any good overlander knows, never let a civil war, political instability, terrorism or plagues stop the trip; just change the destination. Simple really.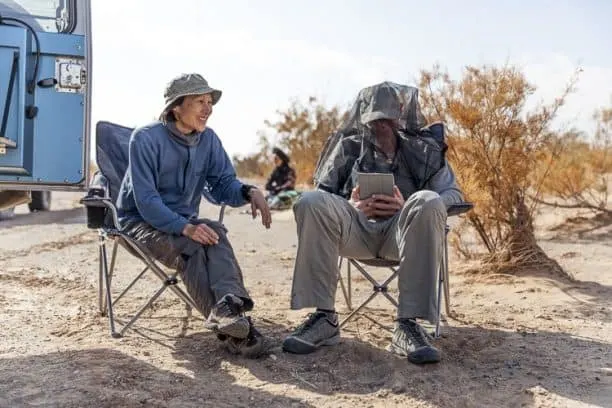 When Solo Travel Becomes Group Travel: Overland Style
So here we were, three overlanding family's travelling solo. Each arriving on this dune via 3 very different routes. And quickly becoming an overland group.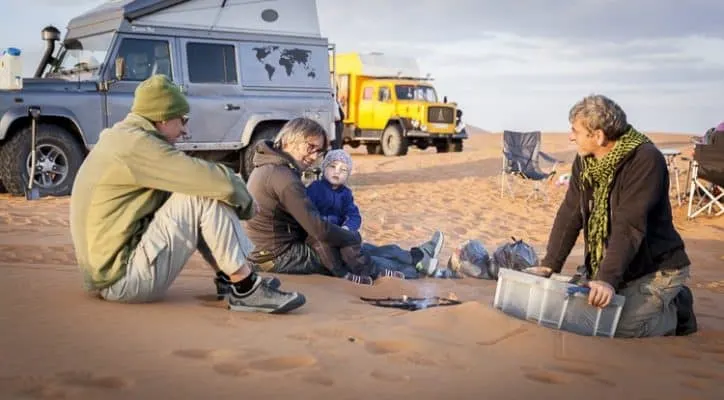 For us, both South America and Iran are on the overland agenda at some point in the future so to hear first hand accounts over the nightly campfire is invaluable.
It was also a time of sharing tips and tricks for the area we were in. Christina had a line on which local gite had the best washing machine in Merzouga. Truly invaluable.
During the next few days, we drove around a few dunes, played with tyre pressures, celebrated Toni's first birthday with homemade cakes and encouraging him to walk on his own.
We borrowed Mathilda's kite and using Dominic's rocket scientist skills, developed the kite into an eco friendly drone with a go pro mount to take pictures of the camp.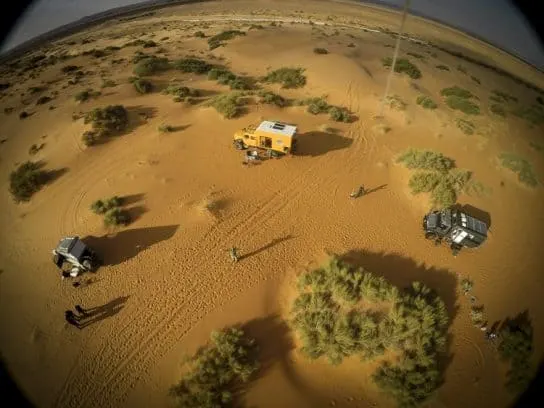 Under the clear night skies, filled with an untold number of stars, we talked of travel, vehicles & photography. We are all keen snappers.
Sharon spent hours successfully baiting desert foxes with vegetable scraps. We must be a hardy bunch; there were no screams or jumping on chairs as a desert mouse joined us on several nights for a chat, a few crumbs of food and running squeaking around the fire.
I'm not sure we would react the same in the comfort of our brick built houses back home though.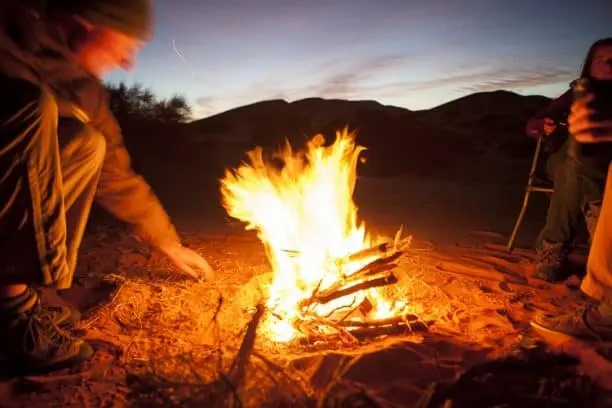 We scavenged wood to hold our nightly campfire, and after 5 days, nearing the end of our dwindling supplies, we all agreed to stay out in the dunes for another night, all sharing food to pull together an avocado salad and a big pot of sausage and vegetable stew to feed all 8 happy and hungry mouths.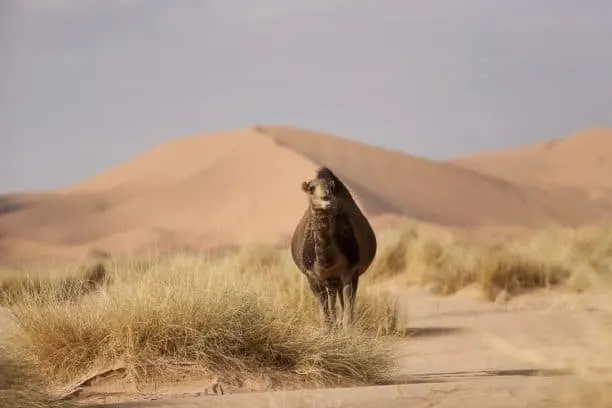 Early next morning, the new found friendships were really put to the test as we each raced to the campsite to bag this excellent washing machine first.
But it didn't matter really, we still spent a few days more as a caravan of travellers in this campsite, still not getting to the stage of repeating the same stories.
Of course, the new found friends have now learnt enough about each other that the conversations are not serious and anyone's mishaps are the subject of much humour that transcends the different cultures, age groups and mother languages.
I'm sure our fellow travellers agree, for a short while at least, travelling together is fun.
So much so, that we've agreed we'll stick together for a little while longer and travel in convoy, slowly to Zagora.
We pooled our photography together with Dominic & Christina and Frank & Sharon for this post. Make sure to check out Dominic & Christina's blog. They have fantastic travel photos on their site mercursreise.tumblr.com and a terrific portfolio on dommaier.tumblr.com. Check them out and support our fellow overlanders.