If you live in your RV full time and not a snowbird, the chances are you'll experience some cold temperatures. Winter RVing takes some preparation.
Extra insulation, protecting your camper's water system and installing the best heaters is only half the job.
The undercarriage of your RV is exposed to cold winds, drawing heat away from your otherwise cosy home. One of the best ways to protect the bottom of your RV is to add a barrier, trapping the heat underneath the RV for longer.
So, if you're getting ready for winter RV living, read on to check out what you need to know about the best RV skirting for your camper.
What is RV Skirting?
RV skirting is protective material installed around your RV to enclose its underbelly.
It helps maintain a consistent temperature under your RV, protecting the plumbing system and helping to keep the inside of the vehicle at a comfortable temperature.
And with the right skirting, you can avoid damaging hooks and drilled holes in the RV's exterior.
You can have RV skirting custom-made if you're willing to pay for it. Alternatively, you can purchase skirting kits from specialist companies. If you're willing to take on a DIY project, you can even make your own skirting.
This blog post discusses these options in detail to help you decide which option is right for you.
When deciding on your RV skirting method, there are several factors to take into account. These include the type of RV you own, how you'll be using it, and your budget.
Skirting Options
When researching skirting options, there are a few things to consider. The skirting material should be high-quality and durable, so it's tear-resistant.
The skirt panels should wrap around the whole bottom of the RV. You should also assess how easy it will be to install and remove.
Remember that your skirting will probably be seasonal, so you'll want to be able to store it conveniently.
You should also consider your budget. High-quality skirting can cost thousands of dollars. If you live in your RV full-time or use it in extreme weather conditions, the investment might be worthwhile.
If you use your RV occasionally or in moderate temperatures, other options might be better. Remember that skirting can save you money on heating costs and repairs to your RV plumbing system.
What Difference Does RV Skirting Make?
RV skirting creates a barrier around the underbelly of your RV, protecting it in extreme weather. For maximum benefit, your skirting needs to enclose the bottom of the RV completely.
While some RVs have an insulated underbelly, this may not be enough to prevent problems in freezing temperatures.
Preventing cold air from entering your RV's underbelly protects your water pipes. It also helps maintain a comfortable temperature inside the vehicle so that you can keep your heating bills down during the winter months.
In hot weather, the skirting will also help keep a comfortable temperature inside your RV and make your energy use more efficient. You can find skirting for any kind of RV, such as a motorhome, fifth wheel or travel trailer.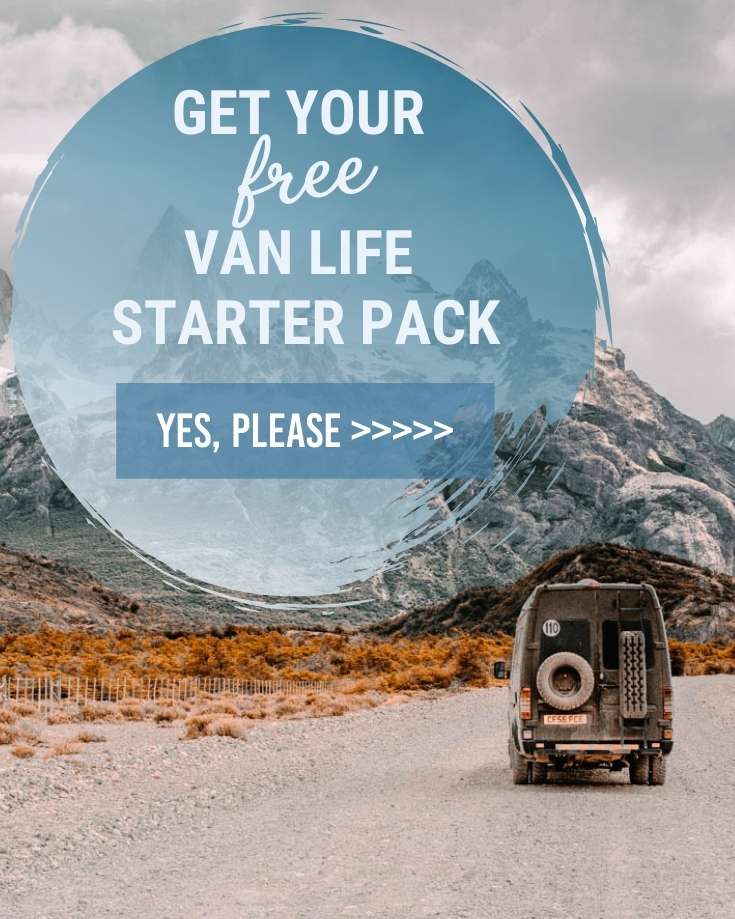 How Much Does RV Skirting Cost & Is It Worth It?
RV skirting can cost anywhere from a few hundred dollars to several thousand, depending on the type of skirting you choose. At the low end of that range are DIY options.
You can buy materials such as a Styrofoam board at your local hardware store and cut and install it yourself.
However, this kind of skirting probably won't be sufficient for freezing weather. You'll also only get one use out of each skirting so that the costs will build over time.
Custom skirting is at the other extreme. While it's expensive, it may be worth it if you live full-time in your RV or use it in extreme weather conditions.
Between these extremes, specialist companies such as AirSkirts, RV Skirting Pros and EZ Snap provide quality, reliable skirting kits to install yourself.
Ultimately, whichever method you choose, RV skirting is worthwhile. It prevents potential problems such as frozen pipes, saves you money on repairs and heating expenses such as propane costs by maintaining a comfortable temperature in all weather conditions.
These are a few of the best skirting kits you can buy for self-installation.
When you click on links to various merchants on this site and make a purchase, this can result in us earning a commission. For more info, please check our disclosure page.
AirSkirts Inflatable RV Skirting
AirSkirts offer an innovative, high-quality RV skirting option. Their skirting comprises inflatable tubes that use pressure to remain in place and create an enclosed underbelly for your RV.
The tubes are made of heavy-duty, puncture-resistant vinyl.
They offer a range of options to fit any RV model, such as travel trailers, 5th wheels and motorhomes. You simply provide your RV's total length and floor level, and they'll identify a suitable kit for you.
The skirting forms around your RV as it inflates. The kits include the tubes, an electric air pump, and a patch kit. They also provide a skirting bag so your kit won't take up too much storage space.
AirSkirt kits start at $1,299. While this isn't cheap, they provide a five-year warranty, so you're guaranteed long-term use.
They also offer free returns and a full refund within thirty days of purchase for any reason. The tubing also provides excellent temperature protection for your plumbing system, which can end up saving you money by preventing costly problems.
Perhaps the main benefit of AirSkirt's kits is how easy they are to install and remove. You simply need to put them in place and inflate.
This makes them a much less labour-intensive skirting option and an ideal choice for anyone intending to move their RV frequently.
RV Skirting Pros
RV Skirting Pros offer reliable, high-quality skirting. Their skirting is secured using a rail and channel system, which effectively prevents cold wind or snow from entering your RV's undercarriage.
While they can install your skirting for you, they also offer the cheaper option of providing you with the materials for self-installation.
The unique track and rail system uses an adhesive tape to attach the skirting. You can remove it easily, so this is a good option if you intend to move regularly. They also offer an insulated vinyl fabric option for extreme temperatures.
If you install the skirting yourself, RV Skirting Pros will cut the vinyl for you and install the rail so that's it's ready for you to attach. The adhesive tape is also provided.
RV Skirting Pros are not the cheapest option. However, if you plan to live in your RV full-time or use it in harsh winter weather, their skirting is worth considering.
EZ Snap RV Skirting
EZ Snap Direct offer another good skirting kit option. They send out your kit, and you measure and install it yourself. They offer kits in a variety of sizes to suit any model.
Their skirting is effective in extreme cold or heat. It's made of specialized Diamond Weave vinyl material, which is extremely durable with a -40 Cold Weather rating.
Despite the strength of the material, it's lightweight enough to be easily storable. It's also fire-retardant.
You'll have to cut and secure your skirting. EZ Snap's design makes installation relatively straightforward. They use a "No-Drill" system which uses extreme hold adhesive, so no specialist tools are required.
EZ Snap provide instant cost estimates through a form on their website. The website also offers a calculator to identify what size skirting your RV needs. They offer free shipping on orders over $225.
EZ Snap kits cost significantly less than custom options, but they're not cheap by any means. Their average kit comes to $814.
Considering you still have to cut and attach the skirting yourself, this is quite expensive.
However, the quality of the material and the convenience of installation and removal make EZ Snap skirting a good option for regular RV owners.
Custom RV Skirting
If you regularly use your RV in extreme weather conditions, custom skirting may be a good option. Providers will custom fit material such as heavy-duty vinyl for your vehicle and will usually install the skirting for you.
Custom skirting is an expensive option, often running to $2,000-$3,000 or more.
It has some significant advantages that will benefit people who live full-time in their RV, move it frequently, or use it often in extreme weather conditions.
Custom-made skirting will last for years, even in harsh conditions. It guarantees complete protection for your plumbing system.
It reduces your heating and cooling costs by helping you to maintain a comfortable temperature inside the RV. It's also easier to install and remove than many other options.
While DIY options are significantly cheaper, you will probably need to make new skirting each year. This can end up costing a significant amount over time, reducing the cost-benefit to some extent.
Reusing custom-made skirting every year also makes it an environmentally friendly option. It also looks great. It's worth noting that some RV parks only allow custom-made skirting.
Arranging custom-made skirting can be complicated. You may have to travel to a provider.
Ultimately, custom-made skirting is probably only worth the extra expense for people who will be using their RVs very frequently and in wide-ranging conditions.
DIY RV Skirting Solutions
There are many DIY options for RV skirting. Some RV users use temporary options such as tarp, hay bales or even snow! Below are a few options for more durable DIY skirting.
Fabric RV Skirting
You can make your own RV skirting with fabrics such as vinyl, billboard or canvas. You don't necessarily need to use an insulated fabric, but you do need a durable material.
Vinyl is a reliable fabric option. It's often used for custom-made skirting, so it's the DIY option most similar to custom alternatives. Self-installed vinyl skirting is a good intermediary option.
A company provides you with high-quality material, but you install it yourself.
Using fabric for your skirting is relatively cheap compared to custom options. It is also easy to source options such as vinyl, which are easy to cut. If you intend to move your RV frequently, the fabric is a good option.
You can also consider using recycled fabric for environmental sustainability.
Making your own skirting with fabric does take a lot of work. You probably won't reuse the same skirting many times, so expect to remake it at least every couple of years unless you're a master of the sewing machine.
You can secure fabric skirting with tools such as adhesive tape, Velcro strips, suction cups or grommets.
Check out this video for how to make DIY vinyl skirting and save a LOT of money.
Foam Board Skirting
Foam board is the most popular DIY skirting option. It's easy to find, and it's an extremely cost-effective option. You can probably source the necessary materials for between $100 and $200.
It's also easy to cut foam to fit your RV. Foam is an effective insulating material that can preserve heat around the underside of your RV even in freezing temperatures.
It's also very light, so it's easy to transport and store, but you'll have to attach it to the RV very securely to prevent it from blowing away. You can use plywood or tape to do this. Make sure to use plenty.
The main drawback of using foam for your skirting is that you'll probably only get one use out of it. It's a good option if you'll stay in place, but it may not be the best choice if you intend to move frequently.
Replacing foam skirting regularly also makes it less environmentally friendly. However, if your RV will mostly be stationary, foam skirting is a good option for cost and usability.
Check out this video for how to make DIY foam board skirting.
Wood Skirting for RVs
Plywood is a popular DIY option for skirting and can be very effective. However, it takes a lot of work. Sourcing suitable materials may also require some effort.
One of the advantages of this method is that it is adaptable to any RV model. Wood is also very effective in blocking cold air. However, plywood skirting is generally a more permanent option.
If you intend to move your RV regularly, it may not be the best choice.
Attaching and removing the skirting requires a lot of work. Wooden skirting is also difficult to store as it's inflexible and requires a lot of space.
Despite these caveats, plywood skirting can be a great option for RVs that will mostly remain stationary. It's effective against wind and cold, cheaper than many alternatives and can last for years.
In extreme cold, you can also reinforce plywood skirting with foam board or other insulating materials.
How Do You Attach Skirting to an RV?
Your skirting needs to be attached very securely. While the type of material you use matters, the way it's attached is perhaps even more important. If there are any small gaps, it becomes less effective.
If you're using a DIY option such as foam, your skirting may also blow away if it's not held securely.
The best method for securing your skirting depends on the material you're using. Custom-made options will come with tools for attachment.
As discussed, AirSkirts' inflatable skirting uses pressure to hold it in place, EZ Snap uses adhesive tape and Velcro, and RV Skirting Pros use a channel and rail system.
For DIY skirting, many people use a lock and fastener. This is an effective option. Others use weighty objects to hold down the bottom of the skirting.
FAQs
Does RV skirting help in summer?
We've mainly discussed RV skirting for winter. However, it can also help you to maintain a comfortable temperature in warm weather. Skirting creates a barrier between your RV's underbelly and the warm air outside it. This helps to keep the temperature inside cool.
Do you still have to winterize your RV if you use skirting?
Skirting helps the underbelly of your RV from losing too much heat, even in freezing conditions. However, you also need to ensure that the temperature doesn't drop too low inside the vehicle. Winterizing your camper to live in will help prevent issues with your plumbing system and make sure your heating is up to the job of keeping you warm and comfortable all winter.
Conclusion
RV skirting is worthwhile for anyone using an RV in harsh weather conditions. It helps to maintain a comfortable temperature and protects your water lines in cold weather.
It also saves you money by lowering your expenditure on temperature control and protecting your RV from damage.
You have various skirting options, including DIY methods, custom-made and professional options designed to fit any RV model.
The best choice for you depends on factors including the type of RV you own, how much time you'll be spending in it, how often you'll be moving it, and the kind of weather conditions you'll encounter.
We hope this article has provided you with all the information you need to choose the right RV skirting option for you!
If you're planning to put your RV into storage for the winter, don't miss our guide to winterizing your camper so it's in good order when Spring arrive.
Like it? Pin it!